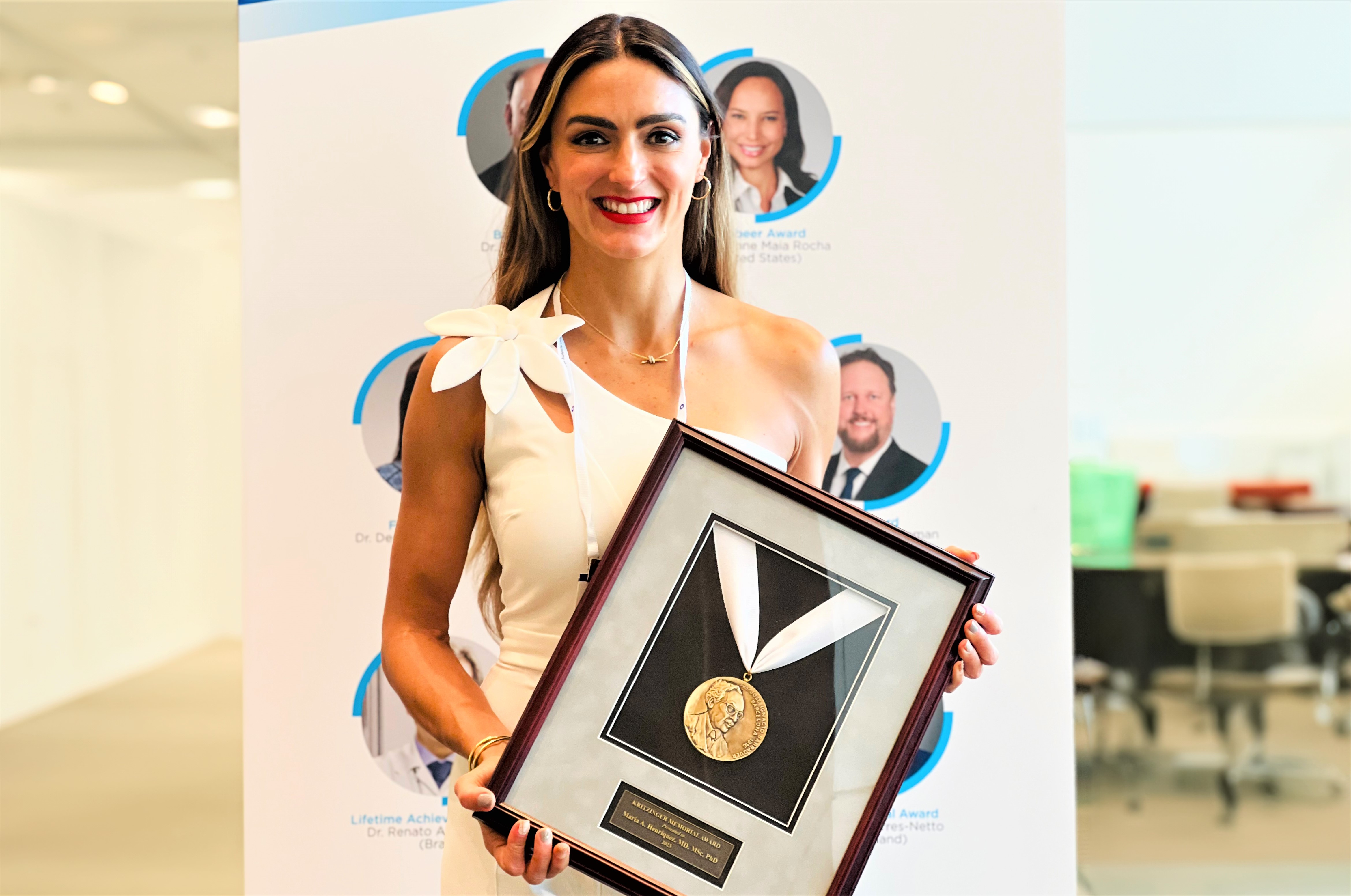 Peruvian pride. After a close international competition, the Peruvian ophthalmologist, María Alejandra Henríquez de Izquierdo, was chosen among researchers from all continents for her scientific contribution in the field of refractive surgery worldwide.
For this reason, she was awarded the Kritzinger Memorial Award 2023 and is the first Latin American to receive this important global recognition.
Henríquez is head of the research department at Oftalmosalud, and is one of the leading researchers in cornea and refractive surgery and became the first Latin American woman and the second in the world to receive one of the most important ophthalmology awards granted by the International Society of Refractive Surgery at the American Academy of Ophthalmology.
The Kritzinger Memorial Award recognizes an individual who embodies the clinical, educational and research qualities of Dr. Michiel Kritzinger, who pioneered the international practice of refractive surgery and was responsible for important advances in this specialty.
"This award is a reward for the work I have been doing for more than eighteen years. I feel honored, because the predecessors of this award are world-class experts who contributed great knowledge in this specialty," says María Alejandra Henríquez, also an expert in cornea, ocular surface and refractive surgery.
The Kritzinger Memorial Award 2023 is a recognition of ophthalmological research doctors specializing in refractive surgery that has been carried out for 23 years at the American Academy of Ophthalmology and includes specialists from all countries in the world.