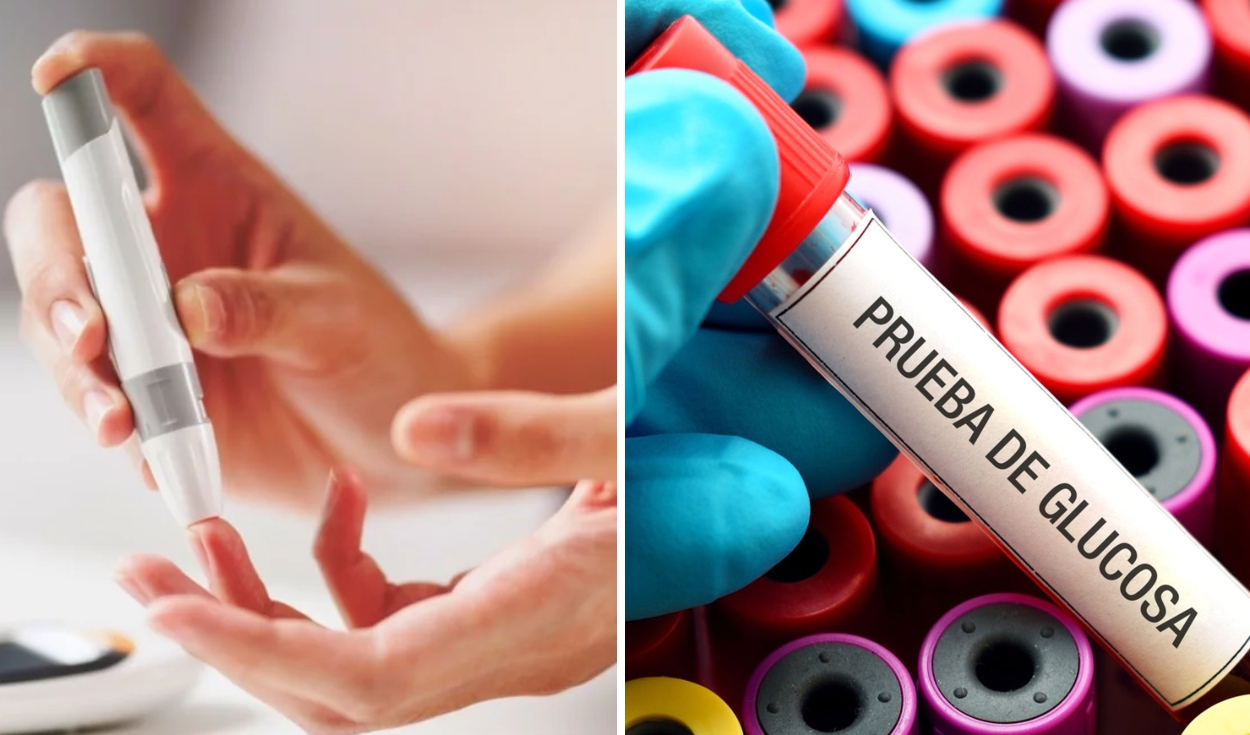 Every year thousands of new cases of diabeteseither due to genetic factors, life habits and other causes. Within the framework of a new edition of World Diabetes Day, it is important to resort to prevention as the most effective measure, since to detect it a series of measures must be carried out. medical tests (biochemical): the symptoms are different in diabetes as in prediabetesan increasingly common condition.
To identify normal glucose values ​​and learn more about how to prevent and what measures to take against these pathologies, La República spoke with the doctor Andres Gómez Noronhaan endocrinologist with a postgraduate degree at the Universidad Nacional Mayor de San Marcos, who gave answers to some questions.
YOU CAN SEE: World Diabetes Day: why is it commemorated every November 14 and what is its motto?
Blood glucose values: at what point is prediabetes considered?
First of all, we must define the prediabetes. It is a term that has been used since 97 by the American Diabetes Association (ADA), which includes all patients who do not meet normality criteria, but also do not meet diabetes criteria. They are those who have fasting blood glucose levels greater than or equal to 100, but less than 125 milligrams per deciliter, or who, after a glucose tolerance test with a liquid containing 75 grams (of glucose), have blood glucose levels that range between 140 and 199 mg/dL two hours after taking the test. It is important to mention that in this case the glycosylated hemoglobin can range between 5.7% and 6.4%.
YOU CAN SEE: If I am diagnosed with breast cancer, how can I approach the topic with my children? Specialist responds
From what values ​​is diabetes considered?
Unlike the aforementioned, diabetes is considered when fasting blood glucose is greater than or equal to 126 milligrams per deciliter repeated on two occasions or after a glucose tolerance test greater than or equal to 200 milligrams per deciliter. Two hours after taking this substance or, failing that, glycosylated hemoglobin greater than 6.5%.
What recommendations to follow to prevent prediabetes from turning into diabetes?
Both pathologies are totally asymptomatic. It is known that one in three patients with prediabetes, five years after diagnosis, may have type 2 diabetes mellitus. It is important to remember that both pharmacological and non-pharmacological measures must be taken.
Prediabetes, once detected, could be reversible according to current literature. Unfortunately, when the criterion of diabetes mellitus type 2there is no longer reversibility, which does not mean that there is no treatment. Likewise, it must be taken into account that there are some risk factors, such as a sedentary lifestyle, unhealthy eating, obesity, overweight, resistance to insulin, the fact of having hypertension or also first-degree relatives with the diseases described above. Be aware of everything mentioned and go to preventive controls, since, once this is diagnosed early, doctors can intervene quickly and avoid chronic diseases.
YOU CAN SEE: How can I detoxify my liver after consuming excessive alcohol?
How to prevent prediabetes?
Within the non-pharmacological measureswhich is the most common thing indicated, there are at least 150 minutes per week of physical activity, between strength exercises or, failing that, cardiovascular exercise. There is also the issue of healthy eating, which must be managed by following the proportions of the healthy plate: 50% fiber, 25% proteins and 25% carbohydrates. Also, avoid a sedentary lifestyle.
Which test is recommended in these cases: rapid glucose, glucose or glycosylated hemoglobin?
As for the diagnosis, it must be taken into account that capillary glycometry, known as rapid glucose, does not really have a major impact: a diagnosis cannot be made with it. We have to use serum, blood or venous glucose, as it is better known. The standard test remains the temperature tolerance test. glucoseGiven that the glycosylated hemoglobin In some laboratories it is not standardized and, therefore, can lead to biases. There are even patients with positive glucose tolerance tests, with glycosylated hemoglobins, who do not meet the criteria and who have the disease.