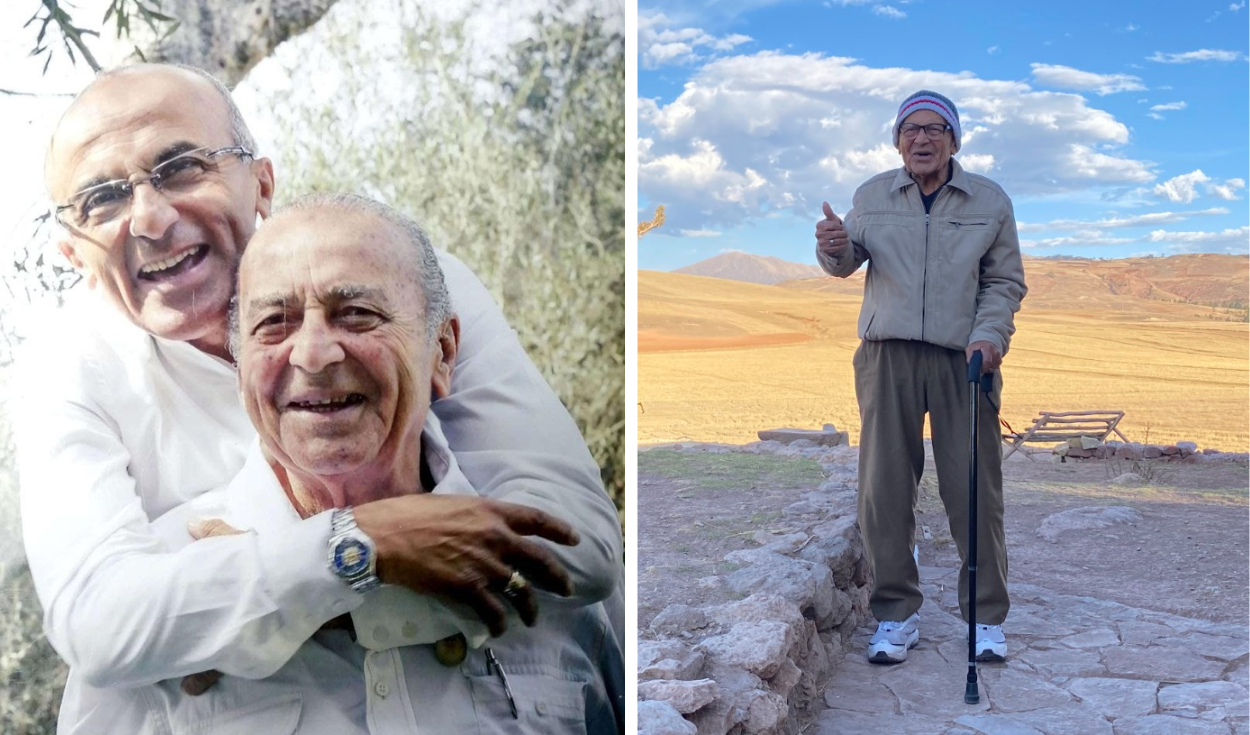 This October, Dr. Pérez Albela's father, José Santiago Pérez Albela Arias, celebrated 99 years with a good state of health for their age, since in Peru the life expectancy at birth for females is 74.4 years and, in the case of males, 70.1. For this reason, with almost a century, the progenitor of famous doctor shares with the population its secrets of how it has been maintained sano to reach such a number.
What is the secret of the longevity of Dr. Pérez Albela's father?
According to a press release issued by the same doctor, some of his father's secrets to staying healthy and vigorous lie in eating a healthy diet, playing sports and having daily discipline.
"To stay healthy, José Santiago takes swimming classes, practices stretching and walks, cultivates his mind by playing cards, chess and frog; writes poems and participates in social events and gatherings. He also follows a routine of naps, fasting and maintains impeccable cleanliness. "not only environmental/physical, but also mental, leaving any resentment behind. He has always been a man of special character, avoiding arguments and maintaining enviable patience," it reads.
Likewise, the note comments that since his youth he has been passionate about dancing. He used to go tango dancing with a group of friends. In addition, he was a basketball player, he even became a champion in Club Flecha. To highlight these habits of his mother, Dr. Pérez Albela celebrated his father's 99th birthday in a conference on October 15, in which he expressed his gratitude.
"Thank you, dad, for your good example, you are a winner. You are already in your fourth age, the age of harvesting the fruits you sowed; and thanks to my grandmother, Cayetana Arias, for having brought such a special being into the world. Healthy old people, like my father, are true examples that it is possible to achieve healthy longevity, being active, lucid and happy. My dad is a great example that we can reach that age naturally," he said.
YOU CAN SEE: Breast cancer: how to perform a self-examination and why is it important to have a check-up?
Who is Dr. Pérez Albela?
José Luis Pérez Albela Beraún is the oldest of 5 brothers. He graduated from the National University Federico Villarreal as a surgeon and has a master's degree in Natural Medicine from the Spanish Society of Holistic Medicine and is a member of the Peruvian Society of Hypertension.
In 1995, he founded the Bien de Salud Institute, an organization that promotes a healthy lifestyle and in which integrative and preventive medicine is practiced.
Currently, he is a recognized figure in integrative medicine in Peru, a speaker, author and communicator par excellence in television and radio media. Likewise, he is famous for his books and articles, and stands out as a prominent doctor who integrates body, mind and spirit.