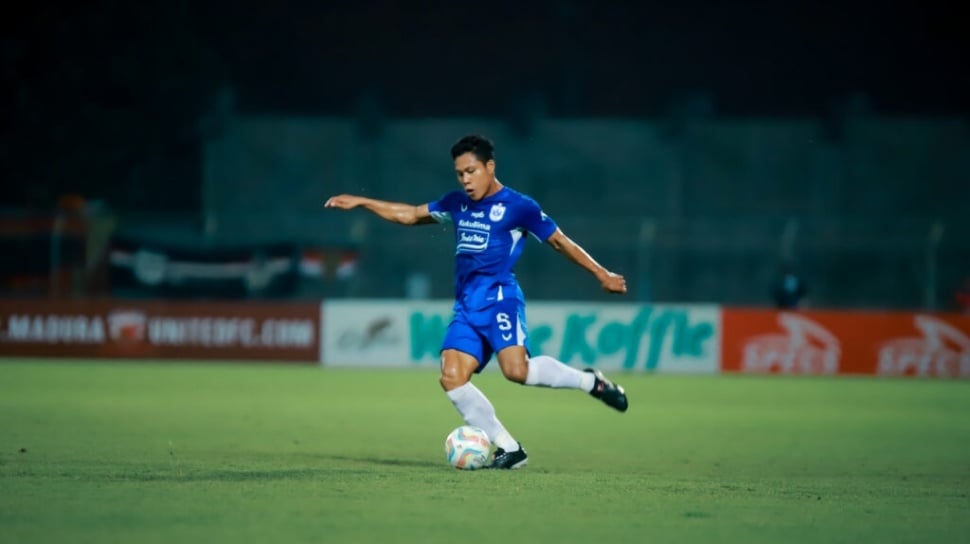 Suara.com – PSIS Semarang defender, Wahyu Prasetyo, has received another call to strengthen the Indonesian National Team ahead of the 2026 World Cup qualifiers.
PSIS Semarang CEO AS Sukawijaya in a press release in Semarang, Tuesday, confirmed the existence of a letter from PSSI to the management of the proud team from the capital of Central Java.
The player known as Hulk will join the training camp and matches from 9 to 18 October 2023.
The CEO of PSIS congratulated the national team on their call-up.
Also read: Shin Tae-yong refuses to call Ivar Jenner for the Indonesia vs Brunei Darussalam national team match, the reason is quite reasonable
"Grab as much knowledge as possible while strengthening the national team. Get the national team to qualify for the world cup," he said as quoted by Antara.
Wahyu Prasetyo's call to the national team was his second chance.
Previously, Hulk had the opportunity to strengthen the Indonesian national team during FIFA Matchday against Turkmenistan last September.
In the 2026 World Cup qualifiers, Indonesia will face Brunei Darussalam on 12 and 17 October 2023.
Also read: BREAKING NEWS: List of 25 star-studded Indonesian national team players to face Brunei Darussalam