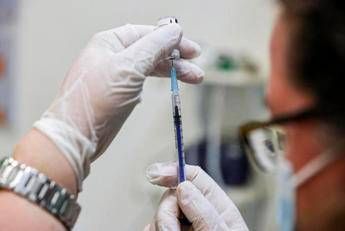 That of Katalin Karikó and Drew Weissman, 'father and mother' of the anti-Covid vaccines, is "an awaited Nobel Prize for Medicine because before now there has never been such a revolutionary and important discovery, which has allowed us to save many lives and to bring all of us to a condition of total reopening to life thanks to a vaccine. A vaccine whose absence would certainly have caused many, many more human losses, with a much longer, heavier and more painful resolution of the pandemic". Arnaldo Caruso, president of the Italian Society of Virology (Siv-Isv), professor of Microbiology and Clinical Microbiology at the University of Brescia, director of the Microbiology Laboratory of the Asst Spedali Civili, declared this to Adnkronos Salute.
The mRNA vaccines resulting from the research of the Hungarian biochemist and the American immunologist "are revolutionary", insists Caruso. "For the first time – he explains – an unstable molecule like RNA is able to be stabilized with small modifications, to be conveyed inside cells through small droplets of fat, and to generate proteins exactly like the original proteins" of which it conveys genetic information. "So without alterations and capable of doing a wonderful thing: triggering both a humoral and cellular immune response, stimulating the production of both antibodies that neutralize the virus – specifies the expert – and immune cells that recognize and destroy the cells infected. An incredible combined action – Caruso defines it – which has made this vaccine a successful vaccine".
A Nobel which, also according to the number one Italian virologist, responds to many fake news that have circulated and are still circulating on mRna vaccines. "This is beyond a doubt," Caruso says. "We have all seen the effectiveness of the vaccine, its neutralizing power. It is a revolution which" beyond Covid-19, the virologist suggests, "will probably pave the way for many other applications of messenger RNAs". So many "that we can't even imagine today".
The hope is that this prize can convince skeptics to get vaccinated or revaccinate against Sars-CoV-2. "There is an enormous harmlessness in these vaccines, even compared to the previous ones – the specialist points out – since this RNA, despite being stabilized and conveyed in the cells, unlike DNA, viral vectors and many other proteins, remains extremely fragile. So, after a couple of days in the cell where it carried out its activity, it is degraded and it's all over." It disappears, "but in the meantime – Caruso comments – it has triggered effective and valid immune responses over time".