We have seen it from all angles, but only externally, now the first photos of what is inside arrive
October 3, 2023
There has been a lot of talk about the new R1300GS and how it is made, now the first photos of the new Boxer 1300 enginesectioned and dismantled.
Over the years we have seen a slow and continuous evolution of this historic enginein relatively recent times, in 2013 water cooling appeared and from the single-plate dry clutch we moved to a multi-plate wet clutch.
Also recently, in 2018 the boxer is enriched with variable valve timing Shift Camfurther improving performance, despite the increasingly restrictive regulations on polluting and noise emissions.
Inside the GS 1300 engine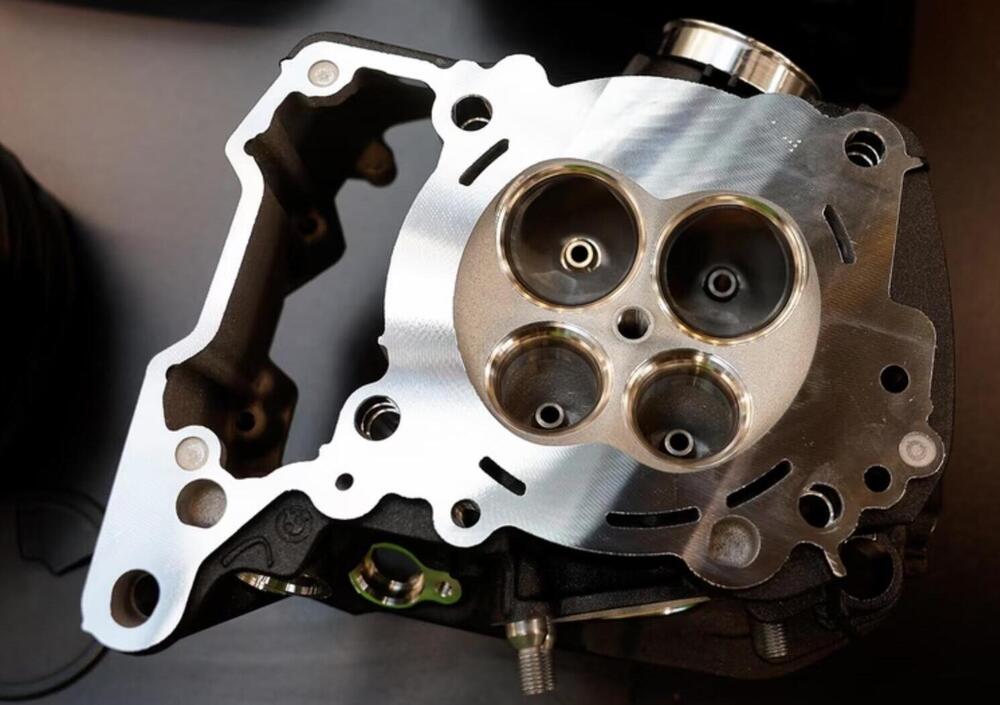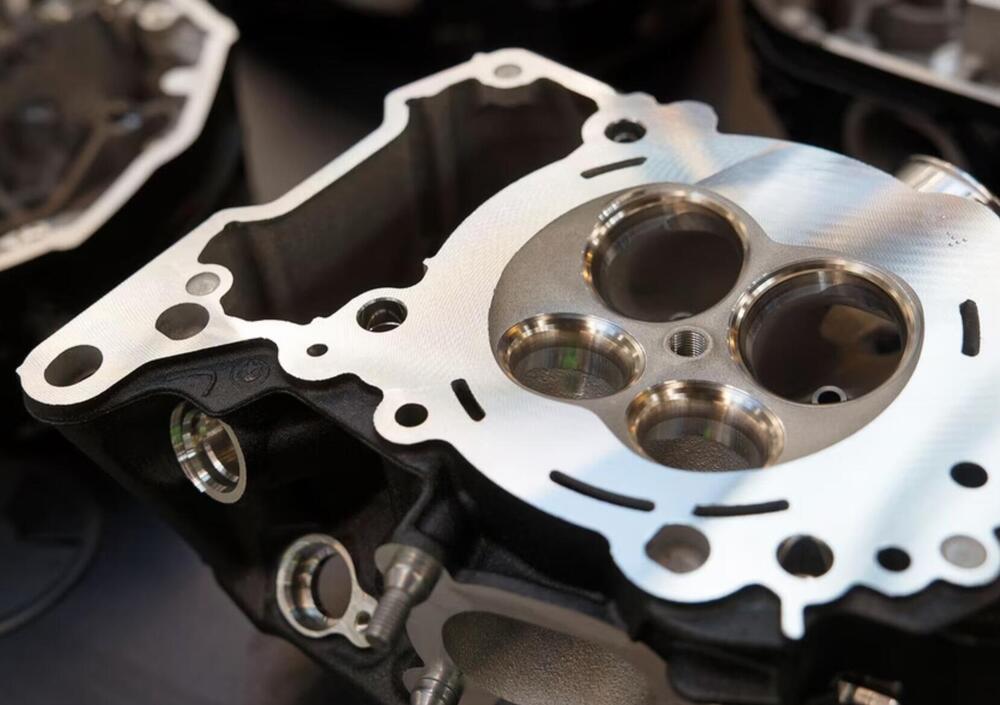 Il new Boxer 1300 this evolution continues, it is a totally new unit which sees a shortened stroke compared to the 1,250 cc despite the higher displacement and, above all, has the gearbox no longer behind the cylinders but in the lower part of the crankcase; a shorter and more compact engine (also thanks to the new positioning of the distribution, still equipped with Shiftcam for variable valve timing), more compressed and with larger valves than the 1.250, always air/liquid cooled but lighter than 3.9 kg on the base engine and 6.5 kg on the entire engine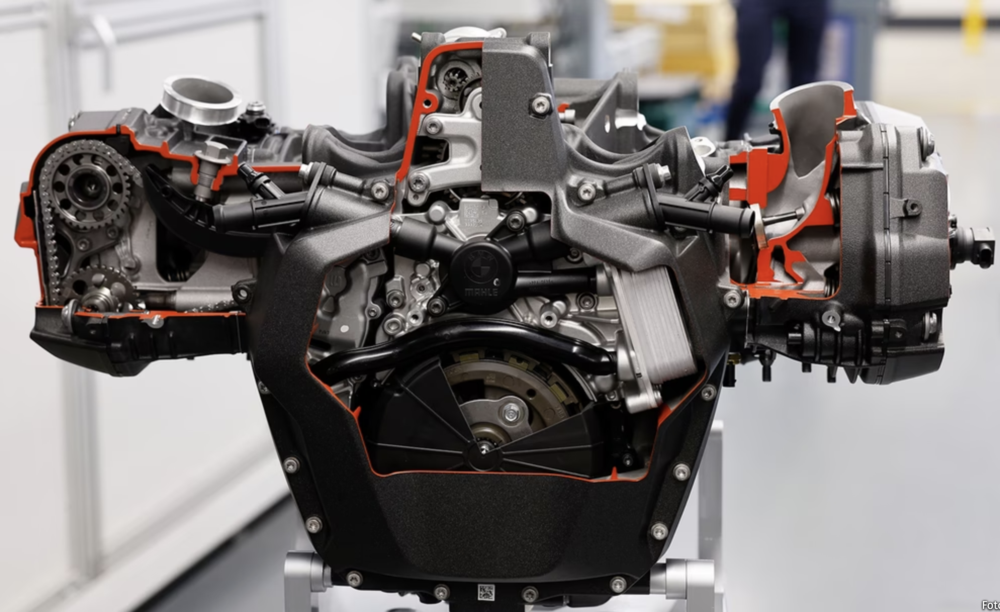 Never been so powerful, 107 kW (145 HP) at 7,750 rpm with a maximum torque of 149 Nm at 6,500 rpm but it is important to note that between At 3600 and 7800 rpm, more than 130 Nm of torque is constantly available.
The gearbox maintains the six ratios, and changes position, no longer behind the engine but below.
Ora equipped with a sensor signal transmitter for the Shift Assistant Pro optional based on a new concept involving a torsion magnet.
Inside the GS 1300 engine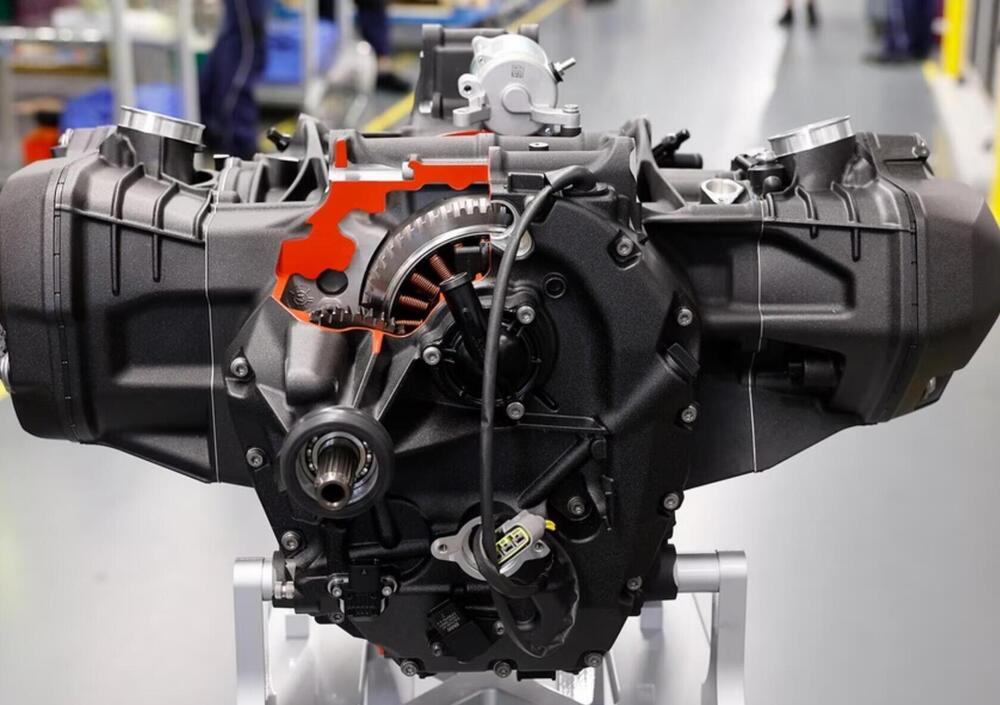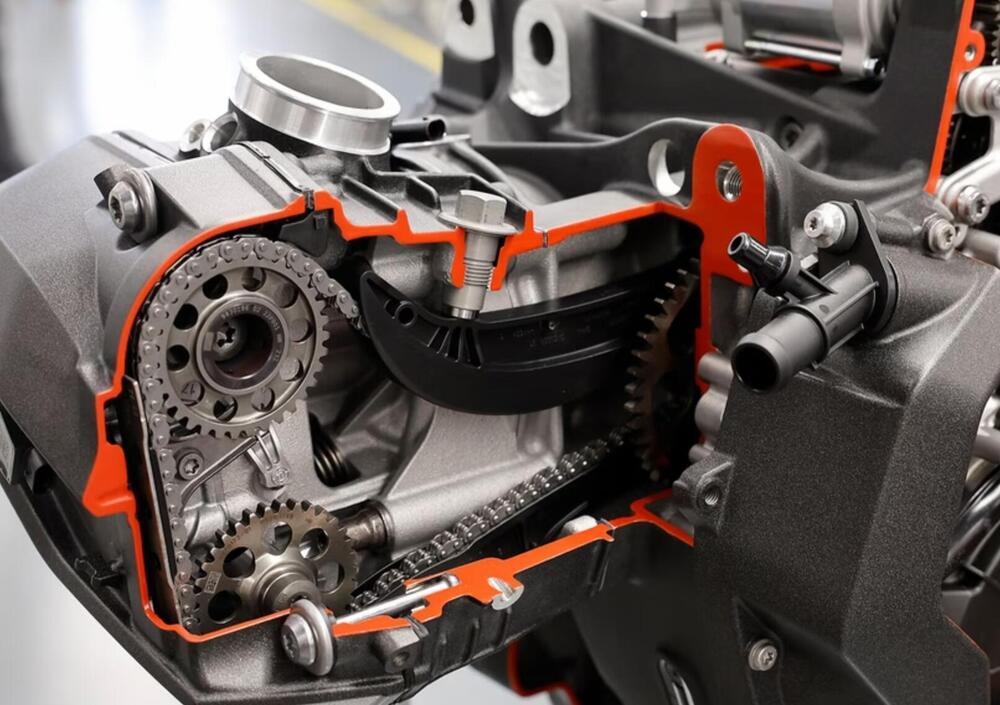 It would appear that the Boxer 1300 no longer features a separate balance shaft, the counterweights are instead positioned on the crankshaft and alternator.