Encore from the Spaniard who also wins on Sunday. Verona third behind direct opponent Holcombe. Double Garcia and double Cristino, and victories by Norrbin, Junior, Freeman, E3, Holcombe, E2. The titles in a week
October 1, 2023
Valpacos, Portogallo, 1st October. The curtain closes on the first of the two EnduroGP of Portugal. Valpacos ends with… nothing done which is his greatest asset. The awarding of the Titles, all the World Champion Titles, is postponed to the last world event, a very short week later still in Portugal, Santiago do Cacem. Great balance, great competitions, superfine entertainment.
Well, what else can I tell you: this is the Enduro World Championship. Joseph GarciaKTM, Steve HolcombeBeta, Andrea Verona, GasGas. The winner doesn't change for the Spaniard it is a great double, the "challenges" of E2 exchange steps on the final podium, with Holcombe returning Saturday's favor to Verona. But it was royal flush. After 9 special stages and just under an hour of timed tests, Holcombe's delay from Garcia did not reach more than half a second, then Holcombe passed, finally, after 11 special stages, Garcia prevailed by a good… 1 second and 9!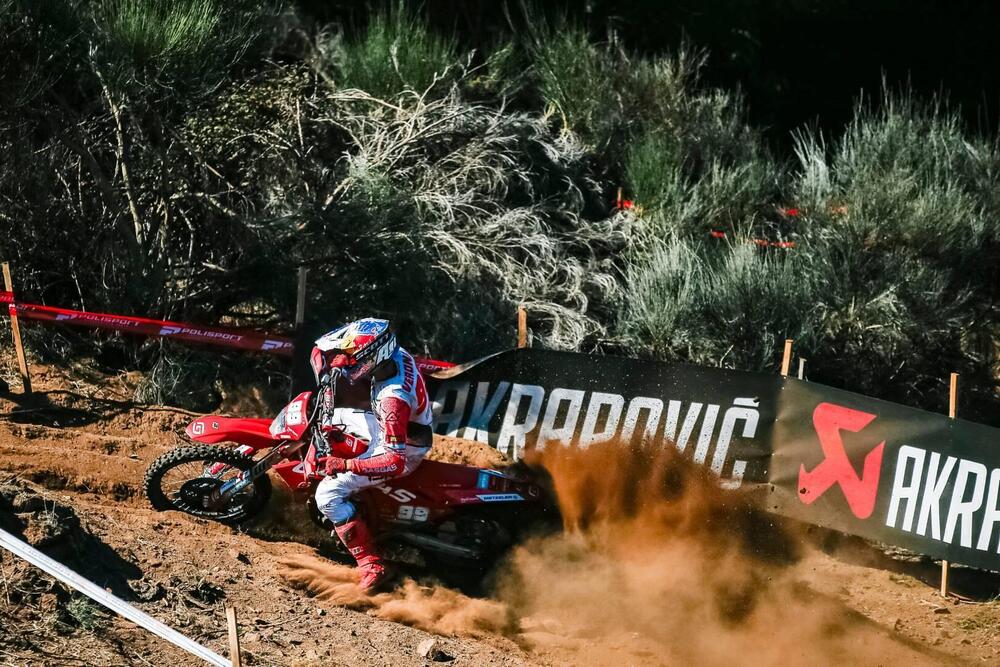 Noticeable drop in Brad FreemanBeta, from which an explosive re-entry could not be expected, and… explosion, instead, of Joseph Garcia, now perfectly recovered from the accident in Sweden. ​​These are already elements that have influenced the Portuguese Grand Prix 1 quite decisively. On the one hand, in fact, the Championship leader and Beta official, Steve Holcombewas able to concentrate on the direct comparison with the number 1 opponent, for the absolute and class leadership, Andrea Verona. On the other hand, free from Assoluta's commitments, Garcia managed to give his best in an authentic show of his class. The result was, therefore, a Grand Prix without nervousness and of great appeal.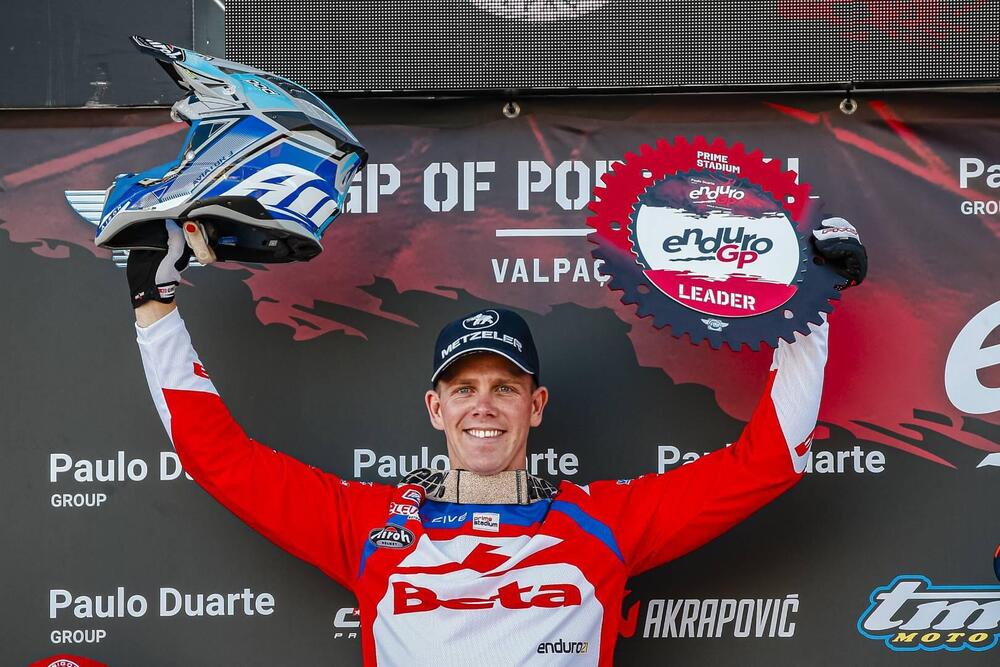 That Garcia was on a (double) day of grace it was seen almost immediately, let's say from Saturday after the recovery on the escape attempt from Verona e di Holcombe's disorder. When the man of Farioli manifests itself in these conditions, it is very difficult for anyone to try to to object. Holcombe tried, with only a partial but very nice success, who was thus able to avenge on Sunday the wrong suffered by Verona on Saturday. In this way English has re-established its distance from Italian in both relevant rankings, EnduroGP and E2 and, in fact, earned a GP.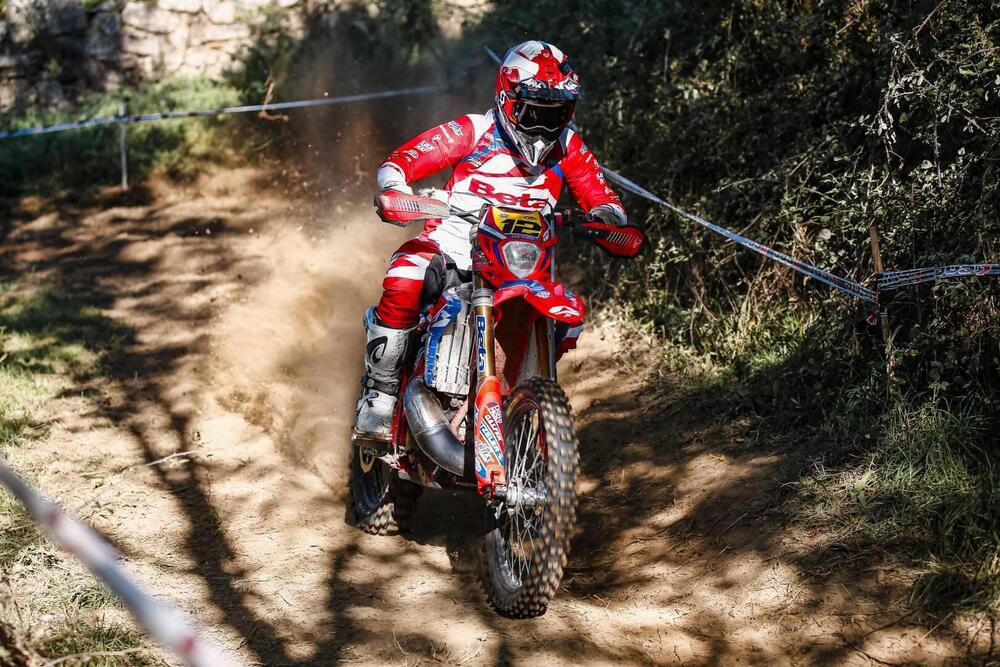 Il final of the sixth stage of the FIM EnduroGP World Championship it therefore carries the added value of the autograph of the Red Bull KTM Factory Racing Official, who fought, successfully, to obtain in a single weekend what, after all, the Championship denied him. It's like an ominous goodbye to next year. The Spaniard won the bet against Steve Holcombe, Beta Factory Racing, and for a weekend kept well behind his Gruppo Andrea Verona cousin, GASGAS Factory Racing. A podium of this type is one of the formats possible only in a stellar World Championship.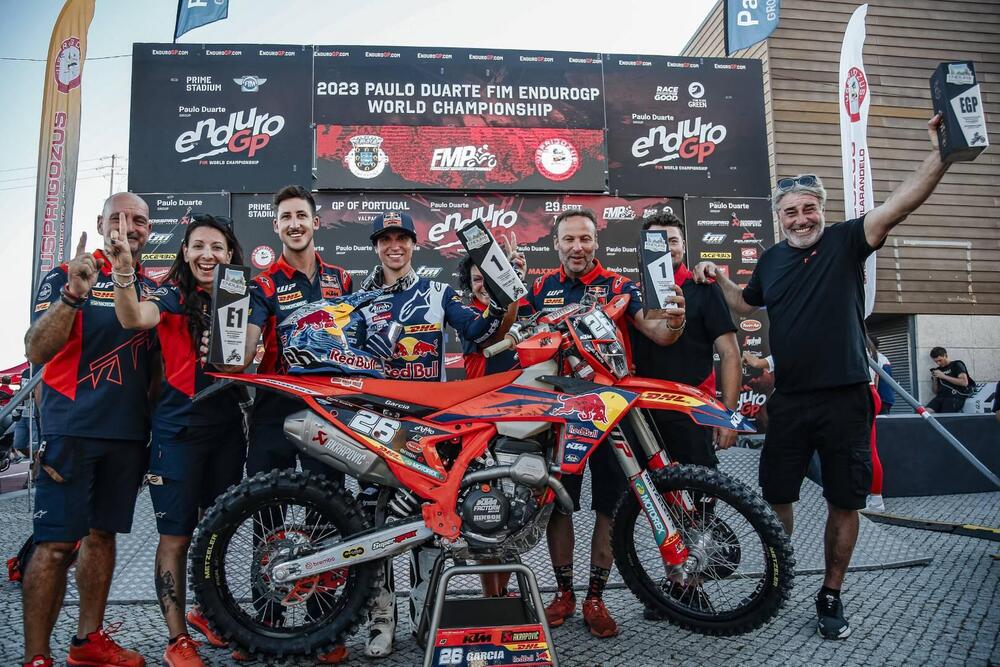 Let's say that the only perhaps truly discordant note of the weekend was the Verona crash in the last Enduro Test, with which the Italian emerged from the direct comparison with a delirious final success. And let's also say that the icing on the cake of the GP was the Garcia's victory in the last Cross Testwith which the Spaniard overturned the situation that had arisen and incredibly overtook Holcombe, thus concluding the short trip with a very polite, exemplary double. Beautiful. So much so that it overshadows other beautiful competitions, such as that of Nathan WatsonHonda RedMoto, fourth overall, or those of MacDonaldSherco, e Pichonidem.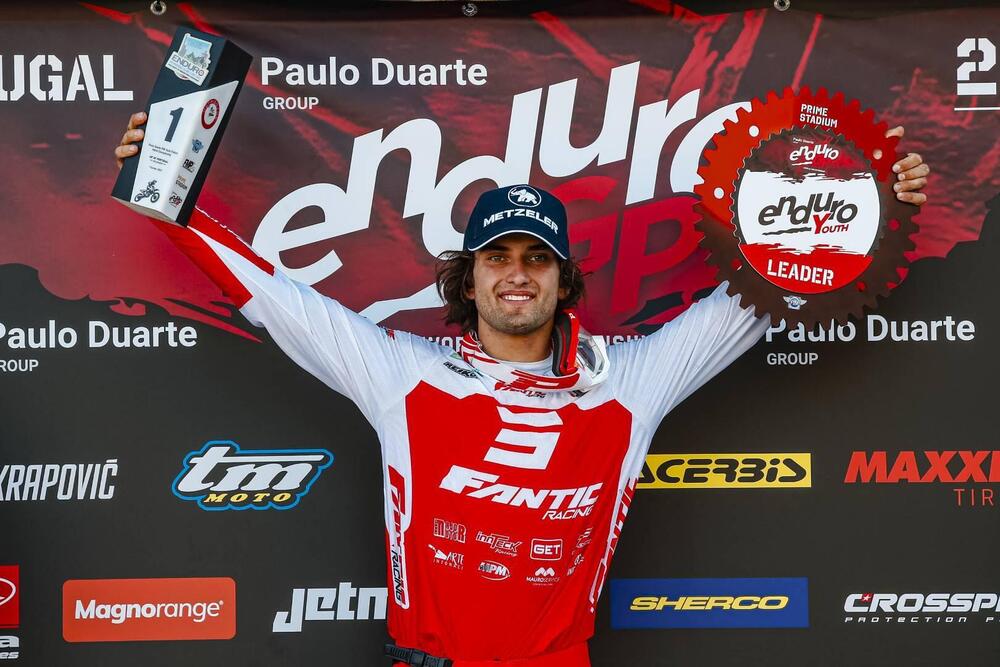 World Situation. Garcia also surpasses Freeman. The Spaniard, 170 points, is still in the game against Verona, 177, and Holcombe, 196, for the EnduroGP title. In E1 Pichon is out of action but it is truly indecent to think that Espinasse, 177 points, can recover on Garcia, 209. More balanced and tight, the E2, a class in which Holcombe, 228 points, and Verona, 210they can still compete until the last special stage of the Championship. Persson can still hope in the race for the E3 Title, but in Portugal it was seen that even against the Freeman less competitive there is little that can be done. The Junior competition between Fantic has opened Etchells210 points, e Norrbin200, but equally closed, I would like to dare, is the 2023 chapter of Youth, clearly in favor ofCristino is impregnableFantic.
Rather. The Italians are doing very well in the Italian Mundialito, but are struggling in the World Cup. apart from Andrea Verona, of course, who is our pacesetter and steamroller. In Portugal, after Verona, the best was by far Samuele BernardiniHonda, fifth overall on Saturday and twelfth on Sunday.
World Championship grand final again in Portugal. Santiago do Cacem, it was said, 6-8 October. Verdict weekend!
© Imagini Paulo Duarte EnduroGP – Beta Media – TM Boano – KTM – GasGas – JET Racing – Sherco Media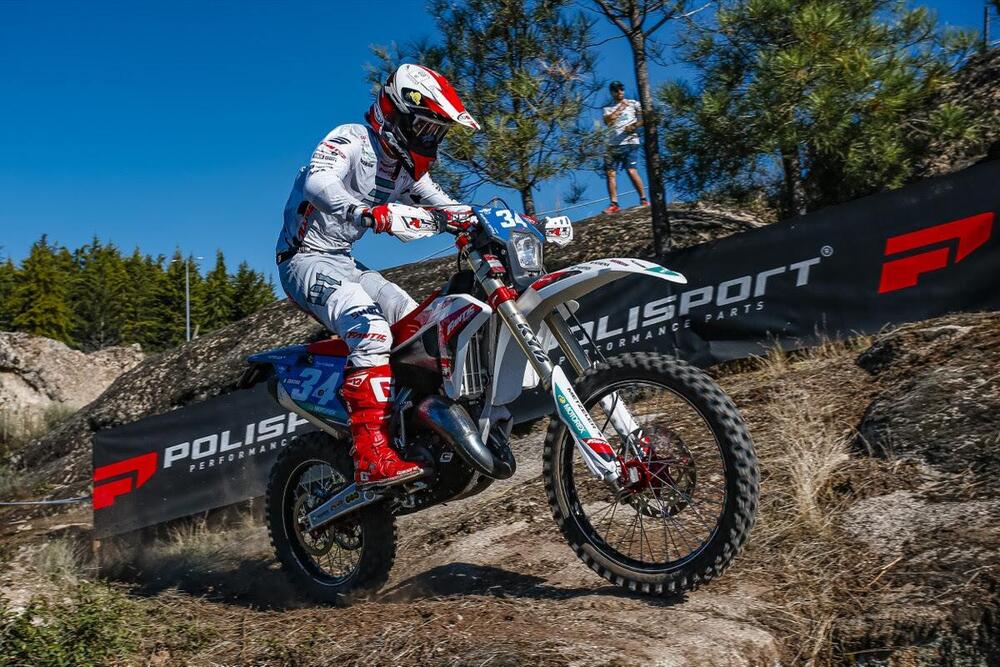 EnduroGP Portugal 1. Saturday. . . . 1. Jose Garcia (KTM) 1:12:01.87; 2. Andrea Verona (GASGAS) 1:12:08.24; 3. Steve Holcombe (Beta) 1:12:10.45; 4. Zach Pichon (Sherco) 1:13:29.06; 5. Samuel Bernardini (Honda) 1:13:42.94; 6. Jamie McCanney (White) 1:13:48.49; 7. Hamish MacDonald (Sherco) 1:13:55.75; 8. Nathan Watson (Honda) 1:13:57.41; 9. Theo Spinasse (Beta) 1:14:12.04; 10. Daniel Milner (TM Racing) 1:14:12.12.
EnduroGP Portugal 1. Sunday. . . . 1. Jose Garcia (KTM) 1:11:51.62; 2. Steve Holcombe (Beta) 1:11:53.52; 3. Andrea Verona (GASGAS) 1:12:50.45; 4. Nathan Watson (Honda) 1:13:16.32; 5. Hamish MacDonald (Sherco) 1:13:27.40; 6. Zach Pichon (Sherco) 1:13:32.23; 7. Jamie McCanney (White) 1:13:39.47; 8. Daniel Milner (TM Racing) 1:13:41.67; 9. Brad Freeman (Beta) 1:13:49.04; 10. Theo Espinasse (Beta) 1:14:1
EnduroGP
1. Steve Holcombe (GBR), Beta, 196 points
2. Andrea Verona (ITA), GASGAS, 177
3. Josep Garcia (ESP), KTM, 170
4. Brad Freeman (GBR), Beta, 162
5. Hamish MacDonald (NZL), Sherco, 127