Hydrogen peroxide, also called hydrogen peroxide, is a chemical compound that is generally used to remove stains. In general, this product is usually used to disinfect wounds, as many consider it to be an effective antiseptic on minor injuries or scrapes to the skin. However, health specialists do not recommend this practice.
This position is shared by specialized platforms, such as Cleveland Clinic o Mayo Clinic. This recognized institution in the United States recommends not using it because it can "irritate" the wound. However, it is not the only reason. Below, we tell you more precautions to take into account.
Why should hydrogen peroxide not be used to disinfect wounds?
In dialogue with La República, Guido Paredes Llerena, dermatologist and professor at the Universidad Nacional Mayor de San Marcos (UNMSM), explained that it is not advisable to use hydrogen peroxide on an open wound because this compound generates inflammation in the affected area. "It produces necrosis (death) of cells that are in good condition and that will be used to repair the damage. That is, the wound," the doctor said.
In the same line, the médica Sarah Pickering Beersa specialist in family medicine, told the Cleveland Clinic health space that applying hydrogen peroxide to a wound can prevent "the wound from healing", generating more harm than well-being for the patient.
Like hydrogen peroxide, experts also do not recommend using alcohol to disinfect a scrape or wound. "Alcohol produces great burning, generates inflammation and greater necrosis (of healthy cells), which will cause the tissue to become crusty. It is not recommended," stated dermatologist Guido Paredes.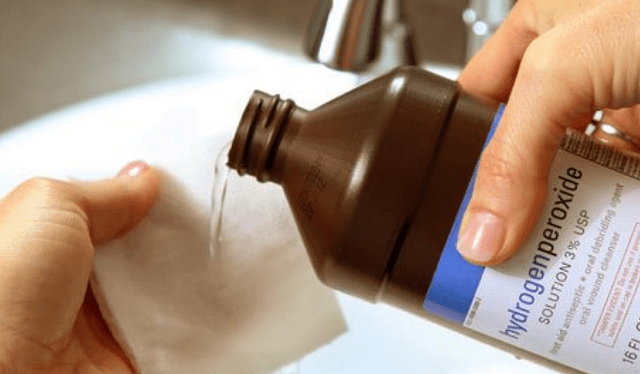 Specialists do not recommend using hydrogen peroxide to disinfect wounds. Photo: AIO Health
How to clean a wound correctly?
The UNMSM professor told this medium that the ideal is to use soap and water to disinfect a wound. "Above all (you should use) plenty of water because the continuous passage of liquid carries away not only the bacteria that will contaminate the wound, but also foreign bodies. Such as, for example, paper or stones from the asphalt, so that later, in a health facility, the patient can receive adequate treatment," he said.
In addition to this, health platforms such as Mayo Clinic or Houston Methodist provide the following recommendations for treating minor injuries, such as cuts or scrapes:
Wash your hands before coming into contact with the wound to avoid possible infections. Rinse the wound with plenty of water. You should clean the surroundings of the wound with soap. You must also remove dirt. If necessary, you can use a tweezer previously washed with alcohol. Cover the wound. For this, you could use a gauze or bandage. Remember that with this the damaged spot on the skin will remain clean. If you see signs of infection, you should go to a specialist or health center as soon as possible. These warning signs also include increased pain, redness, or swelling.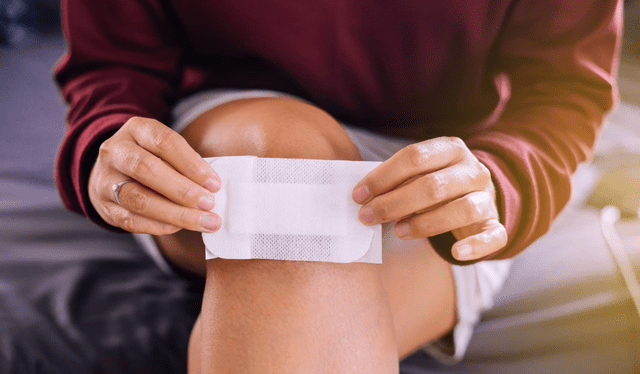 Mayo Clinic recommends covering the wound once it is disinfected to keep it clean. Photo: Savia Health