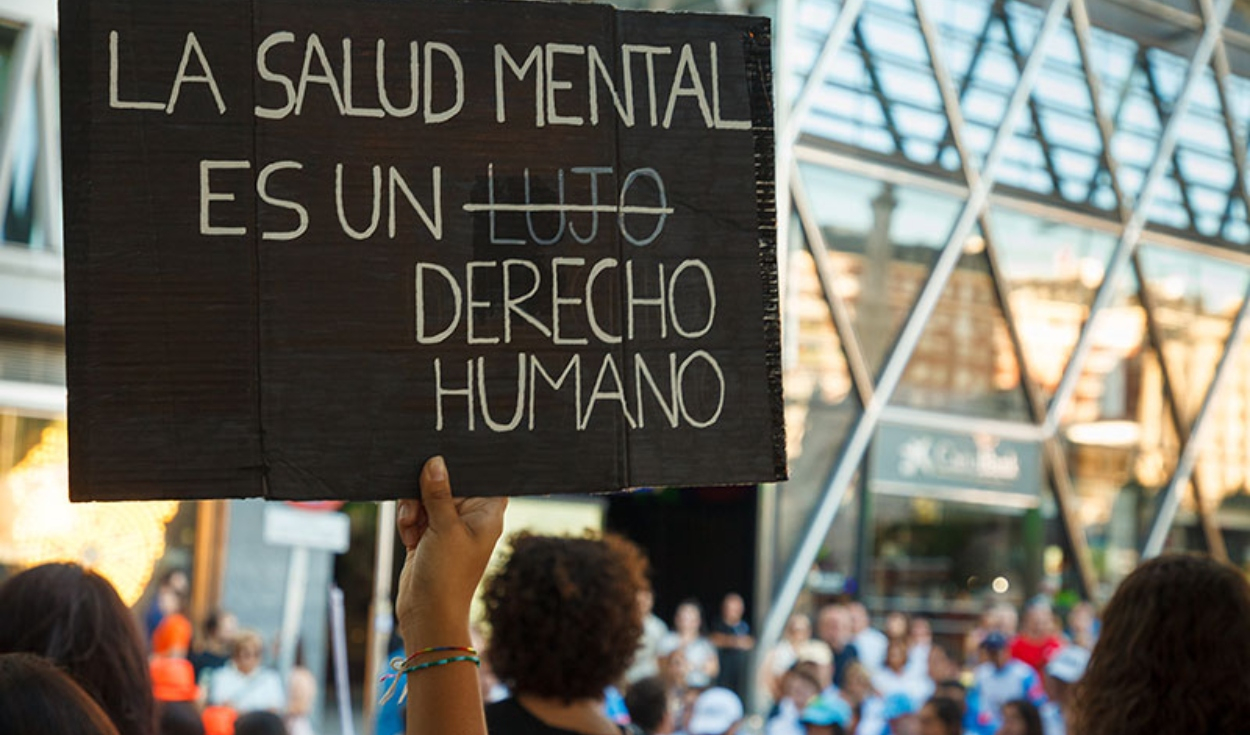 What was not discussed before because it was a taboo or 'rarely recurring' topic, has now broken barriers: suicide It is a latent reality for all of us. According to the Pan American Health Organization (PAHO), more than 703,000 people lose their lives after several attempts, thus calculating, according to the entity, a worrying figure: one person dies every 40 seconds. Thus, with the aim of raising awareness and prevention among citizens, World Suicide Prevention Day is commemorated every September 10.
Although there is now more dissemination by schools and government agencies about mental health and suicide, the home continues to be one of the spaces where they are not usually discussed, either due to ignorance or a marked lack of interest. these problems. "If it doesn't happen to me or my family, it doesn't matter", we tend to hear every time a problem arises.
YOU CAN SEE: College of Psychologists denounces that Minsa would deactivate psychology departments in hospitals
La República spoke with psychologist Nicole Marín, who highlighted the importance of raising people's awareness. "If we take care of our mental health we can prevent not only suicidal behaviors, but also other risk behaviors," she told this medium.
Why is it important to talk about suicide?
According to the specialist, "it is important to be informed about what suicide is and the warning signs to know when to say I have to go to a mental health professional." Meanwhile, Regina Tagliabue, professor at the Graduate School of the Continental University, says that "psychological intervention is essential in the prevention of suicide." Likewise, she advises parents to be willing to collaborate and learn to listen to their children. "Open and compassionate communication can make a difference," she maintains.
What are the warning signs of suicide?
According to Marín Gómez, these are some of the attitudes that a person with suicidal tendencies could show. Remember that each case is different and it is better to see a specialist before diagnosing yourself.
Talking about wanting to die or kill yourself. Extreme mood swings. Stop socializing with your peers or family. Acting anxious, agitated, or inconsiderate. Sleeping too little or too much. Withdrawing or feeling isolated. Showing extreme anger or seeking revenge for perceived injustices. Talking about hopelessness or having no purpose, feeling trapped, or feeling like a burden to other people. Saying goodbye of friends and family.
YOU CAN SEE: Bullying: only 2% of public schools have a psychologist
How to approach the subject of suicide to talk about it as a family?
The family is the most important nucleus of a person in the outside world. Therefore, it is important to provide spaces for conversation and understanding among its members. To achieve this, psychologist Marín suggests sharing spaces to share quality moments in which there are no distractions and questions about how you feel and how your work or study week has gone.
Once we have asked the initial questions, we continue the dialogue about cases of people who have decided to commit suicide, and then make them reflect and tell them that it is important to express their emotions and thoughts so that their family, friends or partner can support them. In the case of minors, it is important that they understand the importance of expressing their emotions and thoughts so that parents can help them in their most difficult moments, hand in hand with a specialist.
Help channels in Peru
Remember that if you, a family member or acquaintance is going through a difficult time, you can call for free in Peru at 0800-4-1212 (La Voz Amigo), 105 (PNP), 116 (Firefighters) or talk to someone you trust. If you are in another country, enter HERE.