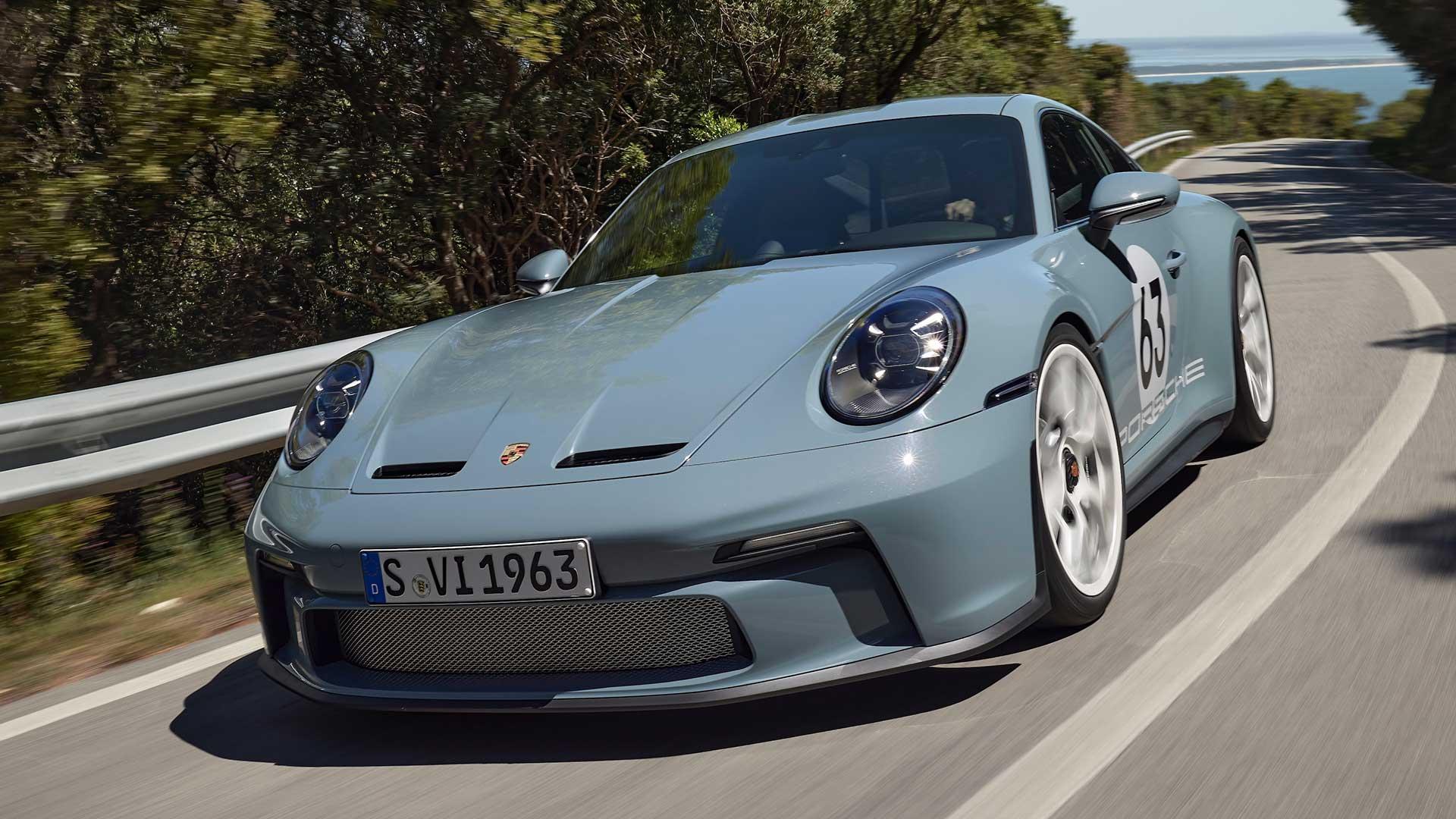 The Porsche 911 celebrates its 60th anniversary this year. You also expected that Porsche wouldn't celebrate this with some gift vouchers and a circle party, did you? The 911 S/T is Porsche's birthday gift to Porsche. It is the purest, lightest, rawest, most special version of the 992 generation. And today we finally get to drive the Porsche 911 S/T.
What you see above is actually the body of a GT3 Touring in which the 4.0-liter six-cylinder boxer has been replaced by the 15 hp stronger version of the 911 GT3 RS. In addition, Porsche removed 40 kilos from the base. The weight loss is mainly due to the carbon fiber panels, magnesium wheels, a lighter clutch and the removal of the system for the steering rear wheels.
All that work has been done to make the 911 S/T more puristic. That means: less technology, more tribute to the fact that the world's most famous sports car has existed for 60 years. All nice words, but what is it like to drive the Porsche 911 S/T? We'll find out in the video below.