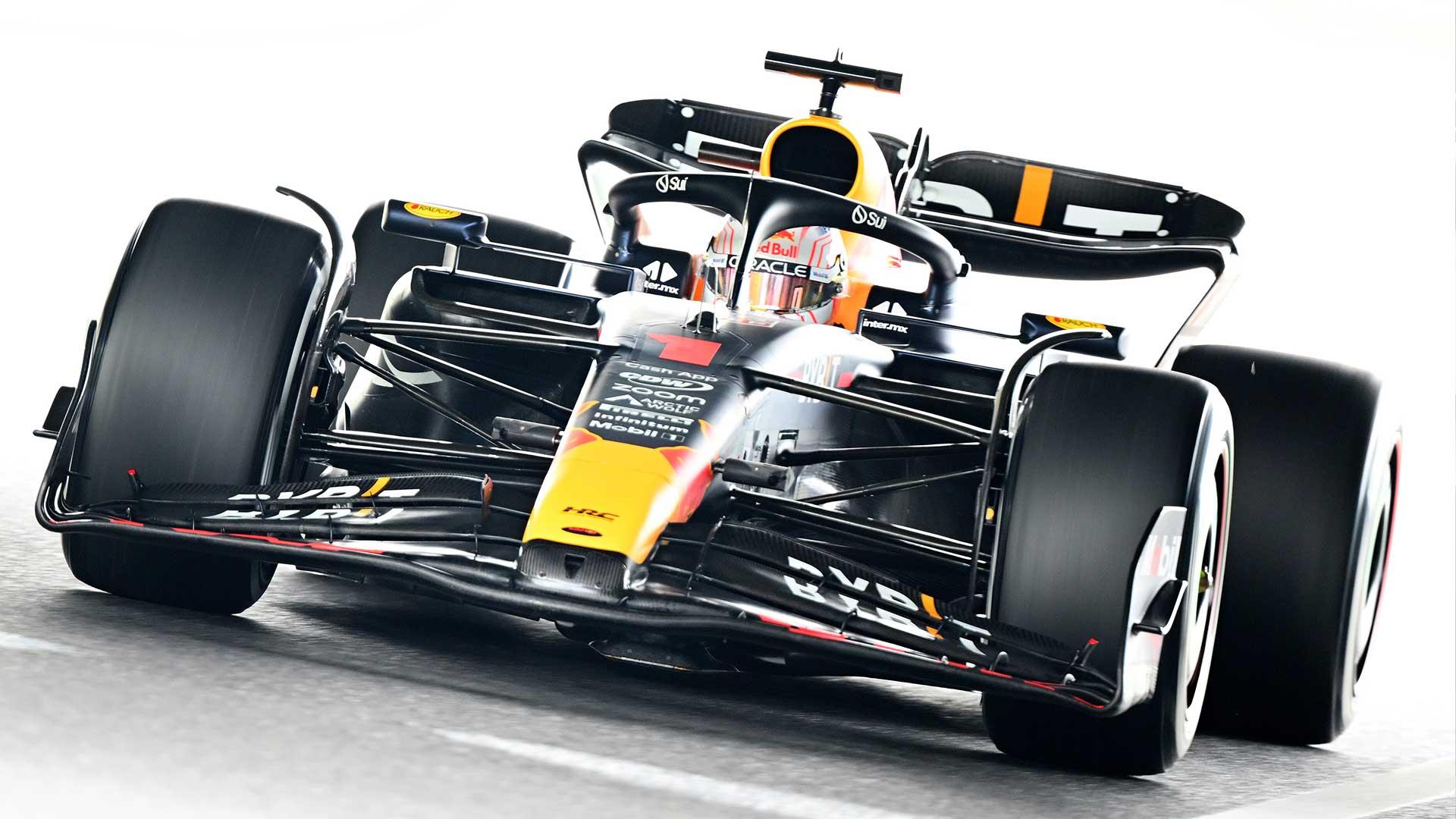 Enough has been said, written and responded to the written pieces after the Singapore GP that it is high time to add a new chapter to this F1 season. The next appointment is the Japanese GP at the great circuit in Suzuka. During the first free practice, teams and drivers get used to the circuit. C2 tires are also being tested for next year.
During this early training, expect few representative times for qualifying for us Europeans. The first free practice in Japan will be held at 11:30 am local time (4:30 am in the Netherlands), just like FP3. Qualifying takes place on Saturday at 3:00 PM (8:00 AM in the Netherlands) and the race starts an hour earlier. Track temperatures are usually higher in the afternoon than in the morning, which also means that the tires warm up differently.
Verstappen feels good again in the Red Bull
In the past week you have read that Verstappen, Pérez and the rest of Red Bull have a lot more confidence in the package than in Singapore. After the first few laps on the tires for next year, Verstappen gives an update on the feeling in the car: 'The car feels okay, it does understeer quite a bit, in a way'. In any case, it already sounds a lot more positive than during the training sessions in Singapore.
Later in the session some drivers switch to the soft tires. On the softs, Verstappen is 0.8 seconds faster over one lap than on the 2024 C2 tire. Sainz follows in second, 0.6 seconds away. He also drove his fastest time on the soft tire. Anyway, it's just practice, so drawing conclusions is forbidden, but the signs are positive for Verstappen. Just as he predicted.
Still rain this weekend?
With about twenty minutes to go, Liam Lawson reports seeing very light rain on his visor. The forecast shows that it should be dry for the rest of the weekend. It is cloudy every day. By the way, the rain is not continuing now and the drivers can continue to drive on dry weather tires.
Results of the first free practice for the 2023 Japanese GP
Verstappen Sainz Norris Leclerc Tsunoda Alonso Piastri Albon Lawson Stroll Pérez Gasly Russell Hülkenberg Ocon Hamilton Bottas Magnussen Sargeant Zhou
What time does F1 start at Suzuka?
Friday
2nd free practice: 8:00 AM – 9:00 AM
Saturday
3rd free practice: 4:30 AM – 5:30 AM
Qualification: 8:00 AM – 9:00 AM
Sunday
Race: 7:00 am