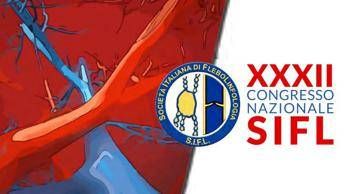 The XXXII National Congress of the Italian Society of Phlebolymphology (Sifl) starts tomorrow, Thursday 28 September, from 3pm in Pozzilli in the province of Isernia. This year Sifl, which is characterized by being a dynamic and youthful company with a keen eye on the phlebolymphological future – highlights a note – has chosen Irccs Neuromed to host the works organized together with the specialists of the Vascular and Endovascular Surgery Unit . Young people and the territory are two essential elements to guarantee society a long-lived and modern future.
"Sifl – comments Enrico Cappello, head of endovascular surgery – has always given great emphasis to the new conservative and demolitive techniques of the great saphenous vein which in recent years have represented a real revolution in the therapeutic context. Thrombotic pathologies will be dissected with the use of prominent personalities at national and international level. The use of new anticoagulants is gaining more and more space and the indications of efficacy and safety are proof of this. The management of chronic ulcers of the lower limbs has taken on a fundamental role in the treatment, with increasingly advanced biological techniques. Each ulcer needs a different approach, as personalized medicine requires."
"Coming together in a scientific context, such as that of an IRCCS – underlines Francesco Pompeo, director of AFO Vascular and Endovascular Surgery – gives an even greater educational aptitude to this course, as is the aim of Sifl. Phlebolymphology needs to standardize the own techniques, approaching an ideal world in which the phlebologist distances himself from a personalized therapy and approaches the methodological rigor of choosing the appropriate therapy. Gathering in a national congress means questioning one's beliefs to broaden one's horizons". The program for this edition of is very broad, the note reports. It focuses above all on the problems of phlebolymphatic pathologies, with a final appendix on the problems of carotid stenosis. Alongside clinical and scientific discussions, the program includes important moments of discussion such as those linked to the agreement for an Italian School of Phlebolymphology.