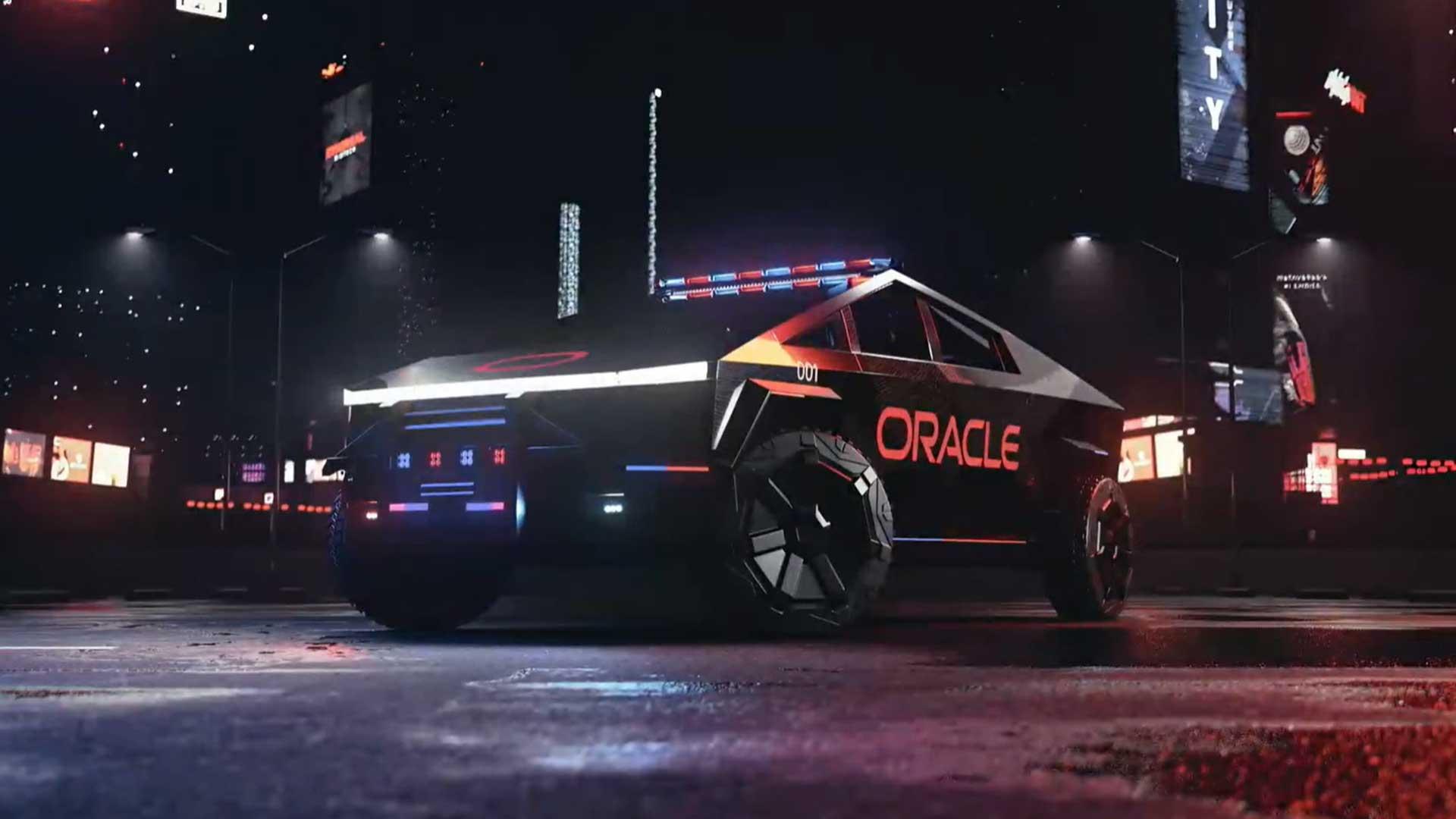 If you had asked the average Dutch person a few years ago what Oracle is, they would probably have asked you to repeat 'Orikkul' again. There is a good chance that more Dutch people are now familiar with the name because it is on the side of Verstappen's car. Perhaps the software company will also gain fame among Americans. Oracle shows a Tesla Cybertruck as an American police car.
Co-founder Larry Ellison speaks during a presentation about the future of Oracle. Ellison worked for Tesla in the past. He shows a rendering of a Tesla Cybertruck as a police car and explains. The image does not look like the Cybertruck will make its first patrol tomorrow, but the next generation of the police car is coming "very soon", says Ellison.
'It's my favorite police car. It's actually my favorite car. It's Elon Musk's favorite car. It's unbelievable," says the co-founder. According to Ellison, there is more to report about the upcoming Tesla: "I know too much about it, some of it has yet to be revealed." So maybe Ellison knows if a smaller version is coming to Europe. Or would he know more about power, torque or battery sizes?
Why would the Tesla Cybertruck be a good police car?
In the virtual image, the Cybertruck has flashing lights, sirens and a bull bar. Hunting down criminals shouldn't be a problem with a 0-100 time of 2.9 seconds and a range of more than 800 kilometers. By the way, he is missing the gigantic windshield wiper in this image.
Ellison points out a number of other advantages of the Cybertruck: 'It is very safe, very fast, has a stainless steel carriage and we do not need to add screens or cameras, because we can use the existing cameras and screens to run our application. to make'. We wonder if Dutch police stripes would also fit the Cybertruck.