On 30 September, to celebrate 20 years since the birth of the Multistrada range, all enthusiasts will be welcome for an aperitif in the Ducati Milano stores
September 28, 2023
Multistrada, a recognized name in every corner of the globe and immediately destined to leave its mark. In these twenty years, the range has dictated the rules of road motorcycle production, becoming a brand within a brand. From Ducati Milan, in addition to professionalism and service of the highest level, you will always notice a deep and sincere passion for Ducati motorcycles. We asked them what they have planned to celebrate 20 years of the Multistrada dynasty.
Hello Fabio. 20 years of Multistrada, can we say that the range has really come a long way?
Hello everyone, and welcome back. Yes, we can say it loudly. Ducati has always been linked to the concept of sportsmanship. Then, in 2003, the Borgo Panigale engineers had an intuition: the future of two wheels aspired to more versatile, sporty models but also suitable for travel, without losing the Ducati soul. Thus the 1000 DS was born. Since then, each new model has raised the bar of technology and performance, forcing the others to keep up, up to the Multistrada V4 S Grand Tour, unveiled a few days ago by the parent company and which promises supreme travel.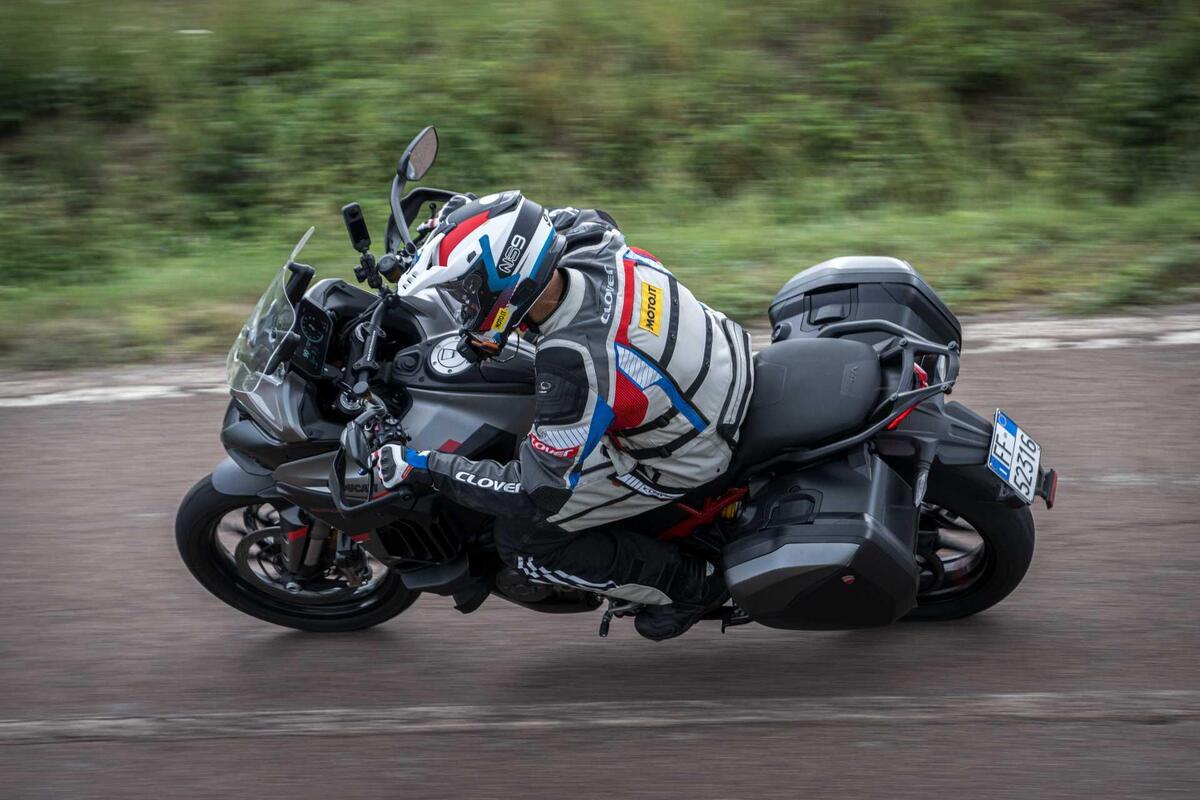 Ducati Multistrada GT 2024: TEST preview of the 170 horsepower Grand Tour! pros and cons
Are Multistrada models available for immediate delivery at the dealership?
Yes, we have all the top of the range models in the showroom. There is the Multistrada V2 S, which is the gateway to Ducati's tourer universe, and there are all versions of the Multistrada V4, with many choice options in terms of equipment, from the sportiest to those designed for travel longer. Furthermore, we are able to satisfy each customer's requests quickly.
Can you tell us about any special promotions active on the Multistrada range?
Yes, in addition to the advantage of the wide availability of models ready for delivery, which eliminates waiting times, we overvalue used cars, even those of other brands. Furthermore, we offer the possibility of activating convenient financial solutions, adaptable to every need and which allow the customer to immediately jump into the saddle at a low monthly driving cost.
What do you have planned to celebrate 20 years of Ducati Multistrada?
In our stores, in addition to open days, we organize many moments dedicated to sharing between motorcyclists. The one dedicated to the twenty years of Multistrada will be a truly special occasion. On Saturday 30 September you are all invited to Ducati Milano. We will be happy to welcome you with an aperitif, we will retrace together the history and successes of the range and we will share the passion for travel, which is the watchword for those who choose Multistrada. To participate, please click on this link.
Do you want to extend an invitation to owners of a Ducati Multistrada?
Polish it up and bring it to the party. They will be the real protagonists, so we will be more than happy to see them shown off and admired. There will be many enthusiasts, all eager to share the stories of their travels.
Are those who don't own a Multistrada also invited?
Absolutely, everyone is welcome. For those who don't have a motorbike, it could be a good opportunity to closely observe the evolution of the range, as well as to listen to the stories and opinions of those who own one.
The Ducati Milano Staff awaits you in Viale Italia 476 in Sesto San Giovanni, and in Via Marcellino Ammiano 1 in Milan.