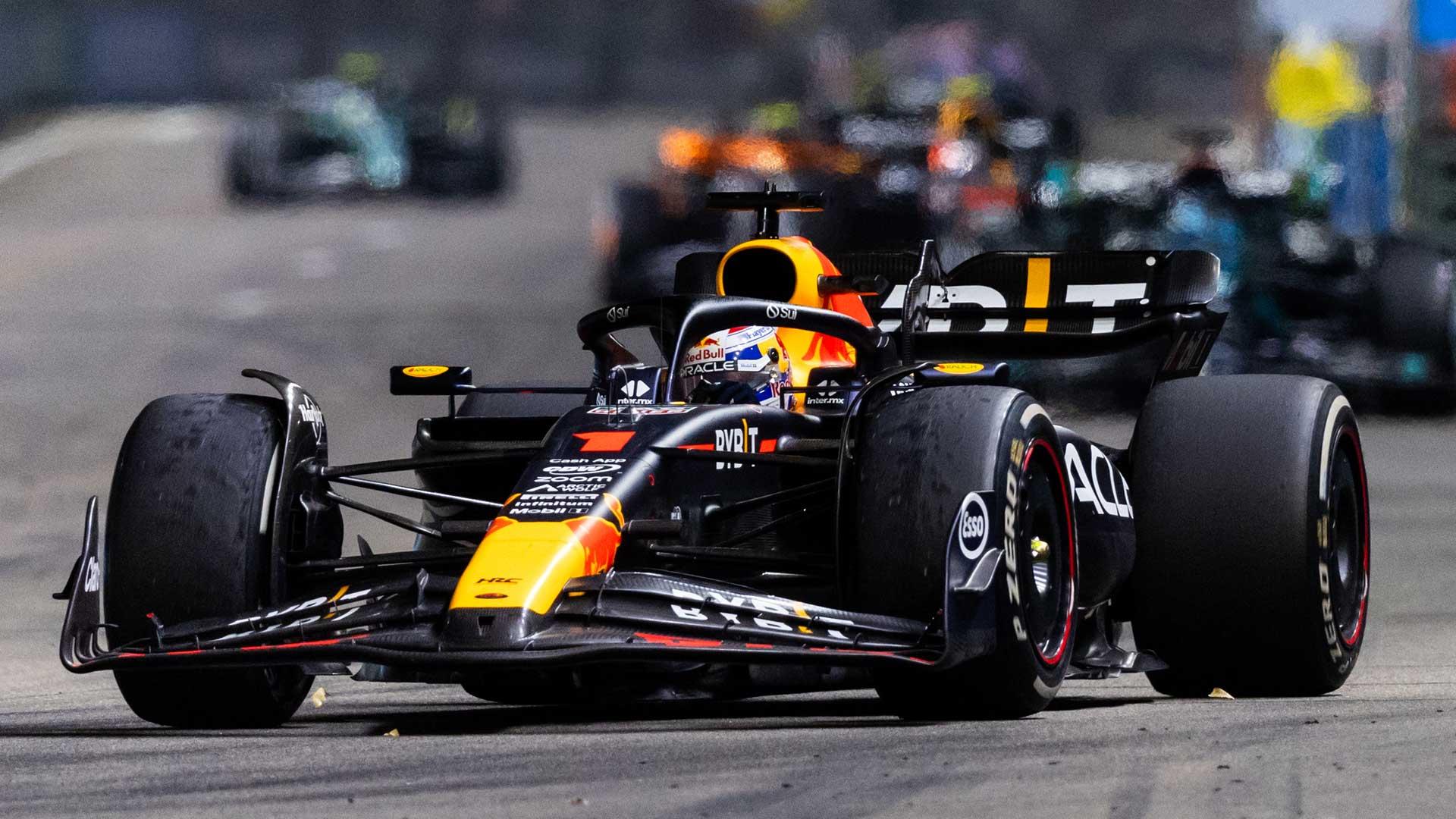 It was not only Max Verstappen's RB19 that lost its way in Singapore. Verstappen was also not quite there and got in the way of Tsunoda and Sargeant while they were in a qualifying round. In addition, Verstappen caused a traffic jam in the pit lane. For these offenses, Red Bull Racing received a fine of 5,000 euros and Verstappen received two reprimands. The competition would have preferred that Verstappen receive a grid penalty in Singapore. The FIA ​​now thinks so too.
Verstappen and Red Bull were punished for the incident with Tsunoda and for creating a traffic jam. Normally, drivers receive a grid penalty of three places if they get in someone's way during qualifying. The race management decided to fine the team and reprimand Verstappen. The championship leader did not receive a grid penalty because he was not warned by his team.
There was no punishment for the Sargeant incident, as the Williams driver said Verstappen gave him enough space. Verstappen received a slap on the fingers for stopping in the pit lane. There was no heavier penalty, because the rules do not clearly state what penalty applies to causing traffic jams. The FIA ​​will therefore look at an appropriate penalty if it happens again.
The FIA ​​will reverse the decision
During the F1 team managers' meeting, race steward Matteo Perini reversed the decision. Perini was race director in Singapore and is also in Japan. According to Motorsport.com, Perini admitted in the meeting that Verstappen should have received a grid penalty in Singapore. Perini says they will hand out other punishments in the future. Drivers who receive little or no warning from the team will also receive grid penalties in the future.