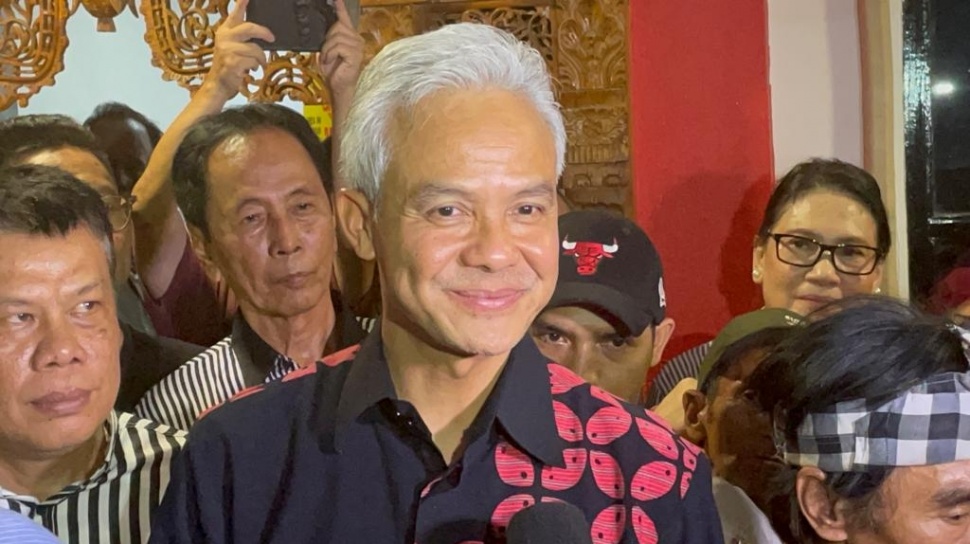 Suara.com – Prospective presidential candidate (candidate) Ganjar Pranowo is again talking about his opportunity to have a duet with Prabowo Subianto in the upcoming 2024 presidential election.
Even though he only answered briefly, Ganjar emphasized that all figures have the same opportunity to be his partner.
Ganjar emphasized this statement after attending a supporting volunteer event at the Graha Pena 98 Building, Central Jakarta, Thursday (21/9/2023). Ganjar was asked about the location of the Graha Pena 98 building which is close to President Prabowo's 2024 Winning House on Jalan Imam Bonjol, Menteng.
"All the candidates who have the potential to partner with me are at the same distance," said Ganjar briefly.
Also read: Prabowo is moved after being officially declared as presidential candidate by the Democrats
What Ganjar said was the latest answer given. However, not many words of response came out of Ganjar's mouth regarding the opportunity for him to have a duet with Prabowo.
Previously, PDI Perjuangan (PDIP) Secretary General Hasto Kristiyanto emphasized that the prospective vice presidential candidate (bacawapres) for Ganjar Pranowo would not only consider electoral aspects. According to him, the most important thing is that Vice President Ganjar is committed and responsible for the country.
This was conveyed by Hasto in response to Ganjar Pranowo's statement which stated that all opportunities could still occur before registration for the 2024 presidential election opened. Ganjar conveyed this when asked about the possibility of him having a duet with Prabowo.
"Regarding who will accompany (Ganjar), wait for the momentum. It has been studied in depth," said Hasto when met in Bogor City, West Java, Thursday (21/9/2023).
According to him, deliberations regarding the vice presidential candidate for Ganjar are continuing. This is important so that what is decided later is truly the best.
Also Read: Officially Supported by Democrats in the 2024 Presidential Election, Prabowo Spontaneously Stands Up and Pays Respect to AHY
"So that later what will be decided is the best. Not only the electoral aspect, but the most important thing is commitment and responsibility for the country," he said.
Furthermore, he said that commitment and responsibility to the country is very important, especially as it could be a strategy to win 2024.
"Therefore, there will be a narrative that will be carried by Mr. Ganjar Pranowo," he said.