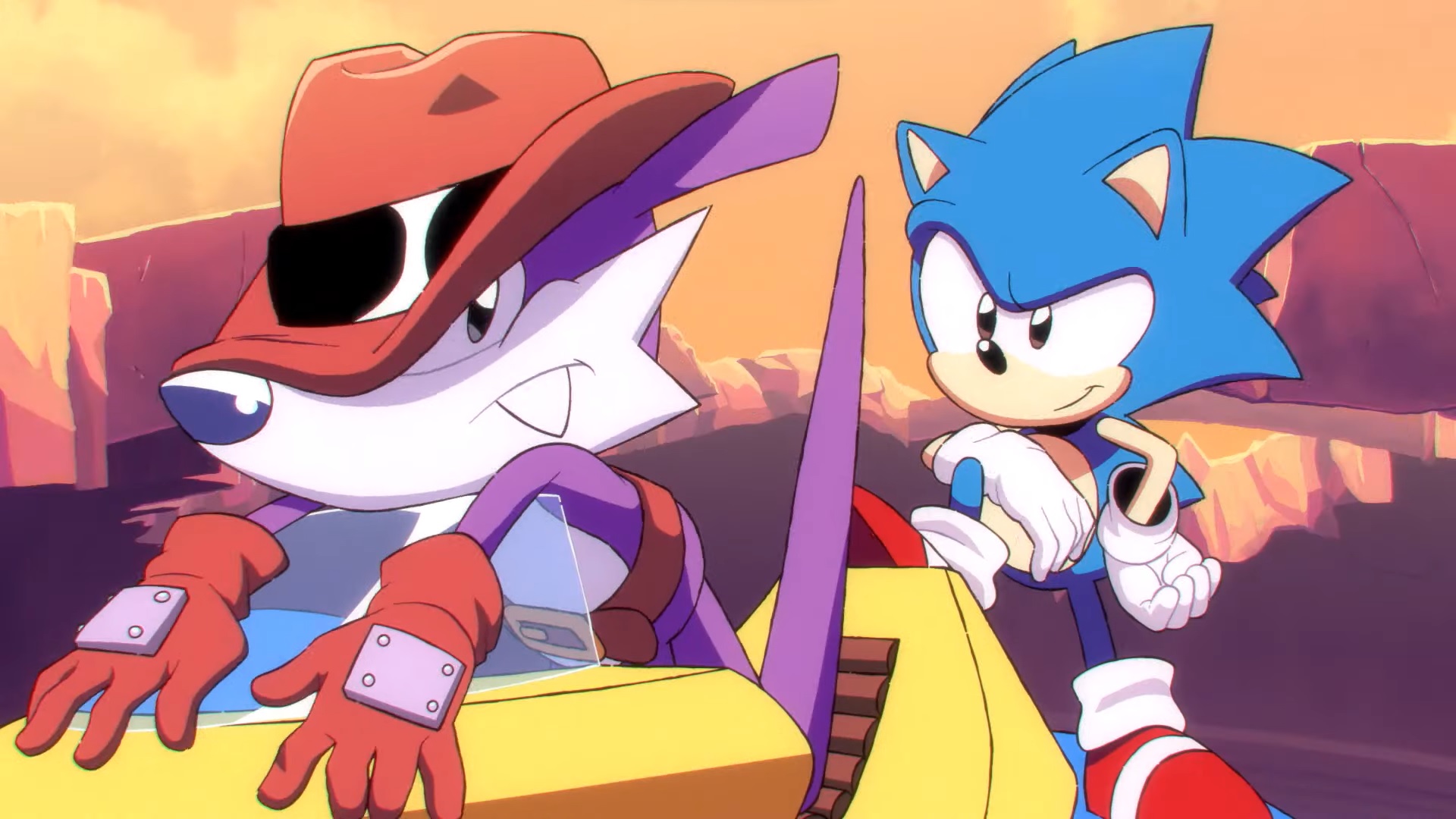 Per Sonic Superstars it's available Part 1 of the digital comic Fang's Big Break made by Sonic Team and published on Sonic's official social channels. Sonic Superstars: Fang's Big Break takes inspiration from the story of Sonic Superstars and the recent animated video Trio of Trouble, presenting Fang again and his first adventures in the Northstar Islands. The story was written by the screenwriter Ian Flynn and designed by the illustrator Evan Stanley. To find out more, take a look at first four pages on Sonic's social media. We remind you that it is possible to pre-order the standard editions, physical and digital, or the Digital Deluxe Edition di Sonic Superstarsbefore the launch on the official website here, for get the exclusive LEGO Eggman look. Below is an overview of Sonic Superstars via the official Nintendo page:
Adventure across the mystical Northstar Islands in this all-new take on classic 2D Sonic platforming action. Play as Sonic, Knuckles and Amy Rose and unleash brand new Emerald powers to move and attack in new and dynamic ways. Travel through beautiful never-before-seen environments, alone or with up to 3 other players, and stop Dr. Eggman, Fang and a mysterious new adversary from turning the islands' gigantic animals into badniks.
Characteristics
A classic revisited: the supersonic 2D side-scrolling action platformer everyone loves and knows is brought back with full 3D graphics, new powers and abilities, a new setting and new game modes. Never-before-seen powers and abilities: Unleash the power of the Chaos Emeralds to multiply, race rapids, slow time, uncover hidden secrets, and more.
Sonic Superstars will launch on October 17th for Xbox Series X/S, Xbox One, PS4, PS5, PC e Nintendo Switch. Continue to follow us for more information.
Sonic Superstars: Fang's Big Break Part 1

Dr. Eggman hires Fang the Hunter to scope out an unfamiliar island, unaware of the dangers ahead… pic.twitter.com/ImtPdgzgKF

— Sonic the Hedgehog (@sonic_hedgehog) September 25, 2023