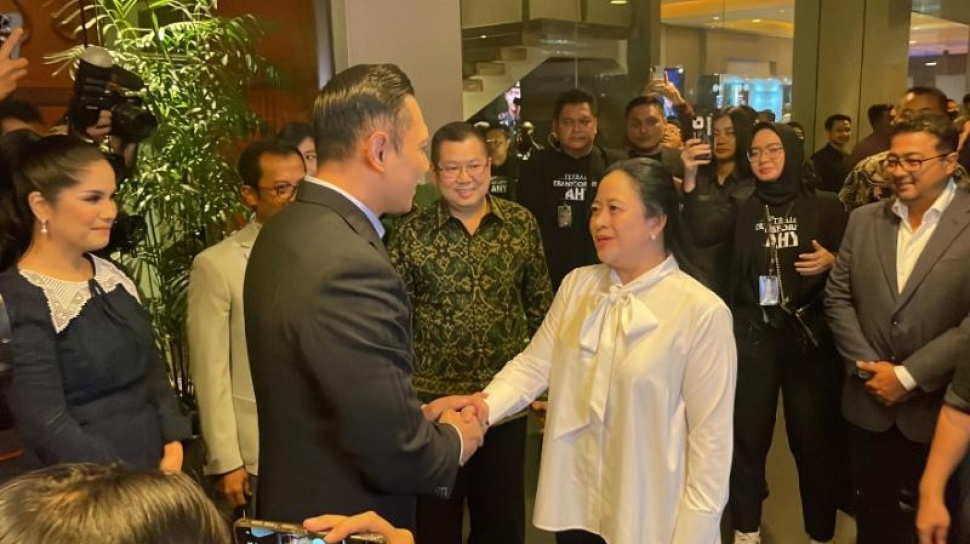 Suara.com – After the Democratic Party decided to support Prabowo Subianto in the upcoming 2024 Presidential Election (Pilpres), the Indonesian Democratic Party of Struggle (PDIP) automatically removed Agus Harimurti Yudhoyono's name from its vice presidential candidate (cawapres) Ganjar Pranowo.
Not only AHY, Ridwan Kamil's name is also said to have been removed from the potential vice presidential candidate who was predicted to accompany Ganjar Pranowo.
"Previously Mas AHY's name appeared, but because the Democrats have decided to choose Pak Prabowo, yes, of course it seems impossible. Pak RK (Ridwan Kamil) too, Golkar is already with Pak Prabowo," said PDI Perjuangan DPP Chair Puan Maharani in Al Hamid Islamic Boarding School, Jakarta, Monday (18/9/2023).
Now practically there are several names left who have the opportunity to accompany Ganjar Pranowo, namely Erick Thohir, Sandiaga Uno, Andika Perkasa, and Mahfud MD.
Also Read: Latest 2024 Presidential Election Political Map After Democrats Support Prabowo
However, Puan admitted that she was reluctant to predict the figure of the vice presidential candidate, because she was still dynamic.
Even so, he revealed that PDIP and all the general chairmen of the coalition parties would soon hold a coordination meeting regarding the current political dynamics.
"Yes, with changes in dynamics like this, I think there will be more changes. Later we will immediately hold a coordination meeting with the chiefs, with Mrs. Mega, regarding changes in dynamics," he said.
Furthermore, he said that PDIP and the coalition political parties still had up to a month to determine a candidate for vice presidential candidate for Ganjar Pranowo.
"There's still a long time to register, still a month. Everyone hopes a decision will be made soon, but each party has its own strategy," he said.
Also read: PKB Vice Chairman Predicts that the 2024 Presidential Election will only be followed by 2 Axis, the reason?
Previously, PDI Perjuangan Secretary General Hasto Kristiyanto said that the potential vice presidential candidate, Ganjar Pranowo, was still in the discussion stage by the general chairs of the supporting political parties. (Between)