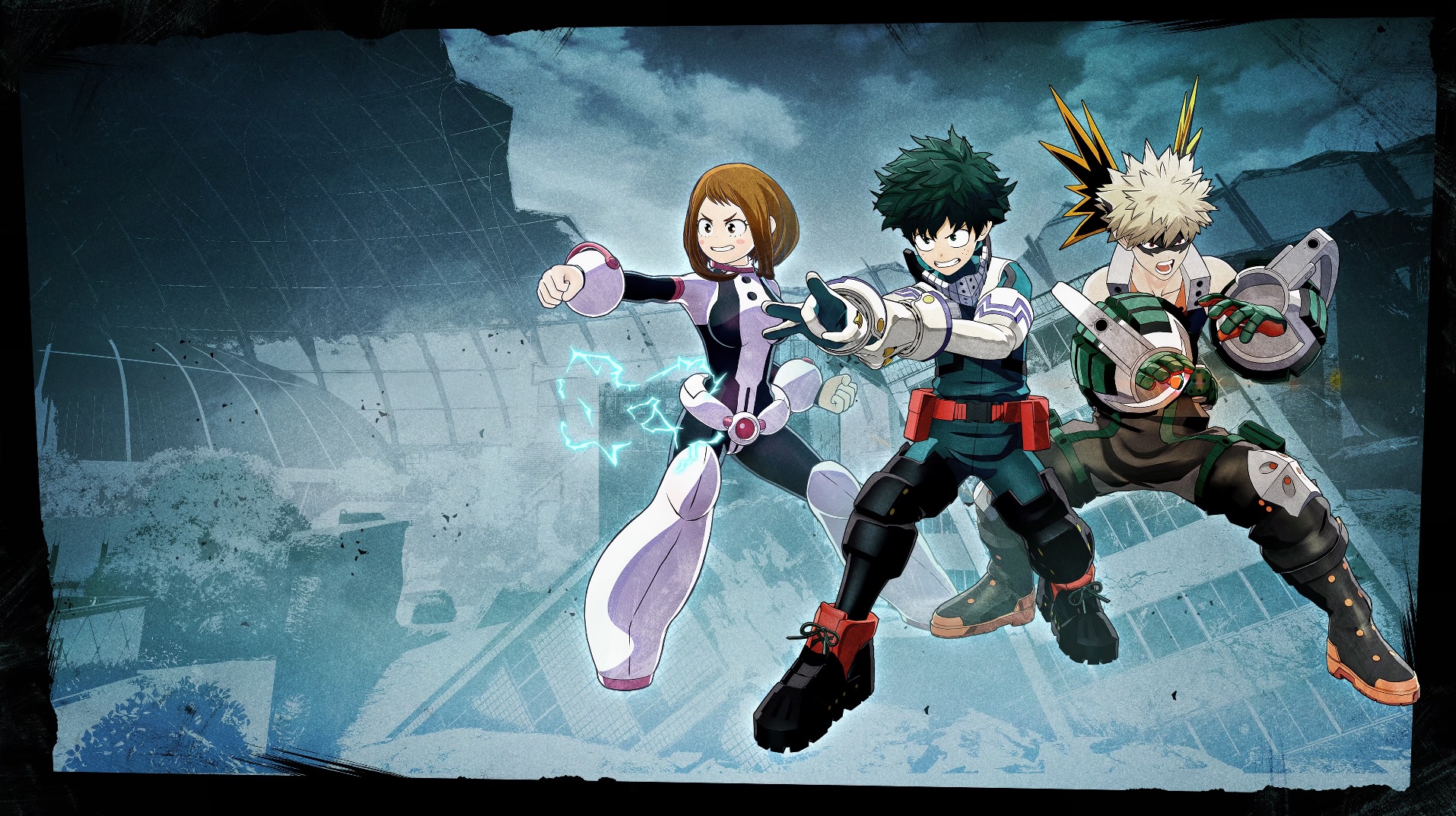 From today 28th September on PlayStation, Xbox e Nintendo Switchand from tomorrow on PCit's available My Hero Ultra Rumble, Bandai Namco's free-to-play battle royale based on the manga/anime My Hero Academia by Kōhei Horikoshi. For the occasion, the launch trailerwhich you can see at the bottom of the news, and some screens which you can see below.
This is the description of the game:
Choosing from 18 famous heroes and villains, 24 players will form teams of 3 and fight with their Quirks until only one remains on the playing field. The arena will shrink as time passes: fans will have to act quickly, move continuously, defend themselves or charge headlong to survive; They will also be able to gain an advantage in every game thanks to the following features:
Skill Cards are scattered around the map and players can use them to become stronger by improving their Quirks. Behaving like villains or heroes towards civilians in need can grant powerful items to tip the scales towards your team. Using the Revival Cards found in the arena and by reviving teammates you can surprise opposing teams who think a team has been defeated
Players can also look forward to new content that will be introduced regularly throughout the season, including:
New playable characters to choose from to create new combinations New Battle Passes with exclusive costumes and rewards Events to participate in to get costumes, emotes, new dialogue and much more
To celebrate the launch of the game, players who log in daily will receive rewards until October 25, 2023.
Below is the launch trailer for My Hero Ultra Rumble.