LEGO Super Mario grows with the arrival of the LEGO Piranha Plant, a toy to decorate with the plumber's most iconic enemy.
LEGO and Nintendo They continue walking together. Thanks to this, the collection LEGO Super Mario He doesn't stop growing and, after having brought the Kongs, he now wanted to rescue one of the plumber's most emblematic enemies. LEGO has just announced the LEGO Super Mario Piranha Plantwith date, price and dozens of images and details.
The LEGO Piranha Plant will go on sale on November 6, 2023 At a price of 64,99 €, although your reservations will open very soon. This figure, from 23 x 11 x 17 cm (height x width x depth), consists of 540 pieces and includes, in addition to a plant with its head, stem and leaves, a buildable pipe. Yes indeed, does not have digital functions like Mario, Luigi, Peach and other LEGO Super Mario figures.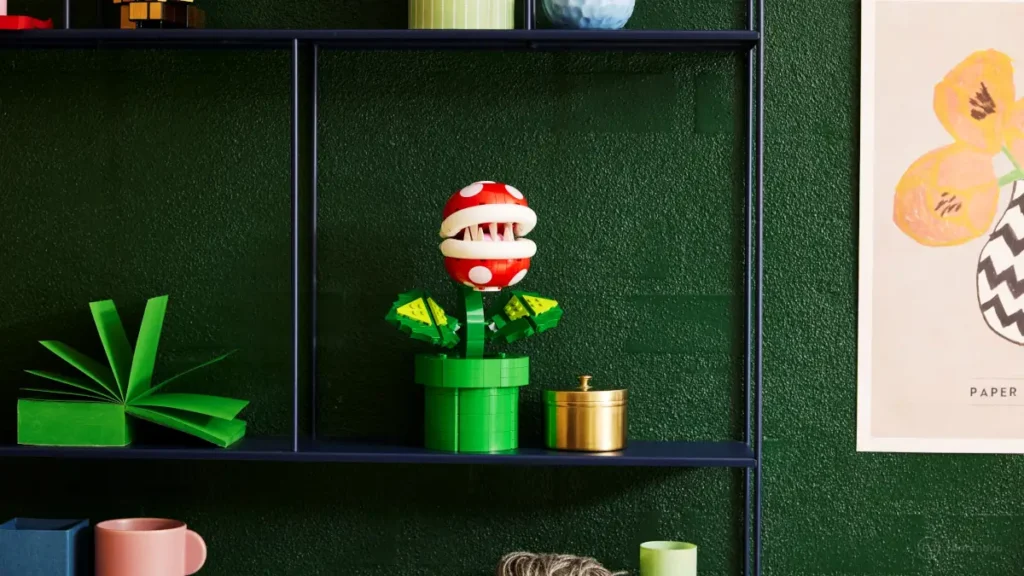 It is an exhibition model whose posture can be modified and, although it comes with the LEGO Super Mario seal, it does so under the product branch LEGO Adults. A good company for the LEGO Bowser that has already delighted fans of the plumber.
Below we leave you with a image gallery of the LEGO Piranha Plant, along with the teaser published by the toy company and a brief summary of all its features. Will you get her?
Waking soon… Discover the newest LEGO Super Mario™ set emerging from our pipeline…#LEGO #LEGOSuperMario #LEGOSetsForAdults pic.twitter.com/r6YIwU7uIm

— LEGO (@LEGO_Group) September 21, 2023
Precio – 64,99 €
Date – November 6, 2023
Parts – 540 Pieces
Dimensions – 23 x 11 x 17 centimeters
Digital effects – No
Fuente