Suara.com – Nagita Slavina's parents, Gideon Tengker and Rieta Amilia, are at odds regarding the marital assets. In the midst of this heated conflict, Nagita Slavina and her younger sister, Caca Tengker, Gideo's two children from his marriage to Rieta, seemed indifferent to the problems involving their parents.
Gideon Tengker's party admitted that they were disappointed because Gideon's children from his marriage to Rieta Amilia did not interfere in the matter of his mutual assets. This disappointment was conveyed by Gideon's lawyer, Erles Rareral.
"According to Uncle Gideon, the children did not interfere. As human beings, we are very disappointed," Erles Rareral said in Cumicumi's YouTube video, Friday (22/9/2023).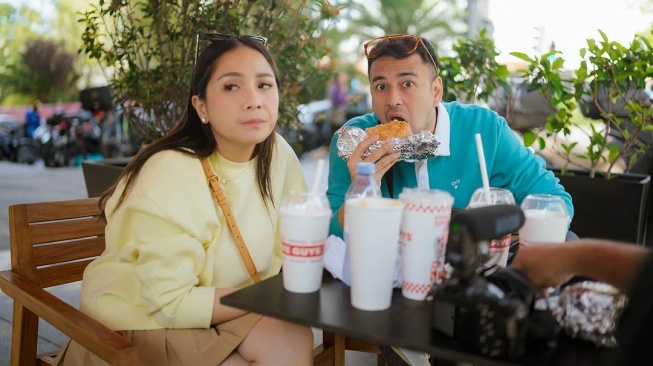 Portrait of Raffi Ahmad and Nagita Slavina in Spain. (Instagram/raffinagita1717)
Even though he didn't know the details about his client's family relationship, Erles seemed to give Nagita and Caca a nudge.
Also read: Raffi Ahmad and Nagita Slavina's successful business, earning money while traveling
"I didn't want to get too involved because I wasn't there at the time. It was only according to Uncle Gideon's story that it was like that so I took action to file a lawsuit," he said.
Erles also appealed to Nagita to care more about Gideon and come to visit her father.
"It's not important to visit each other instead of visiting others. There are still biological parents. Visit your parents, rather than visiting other people," said Erles.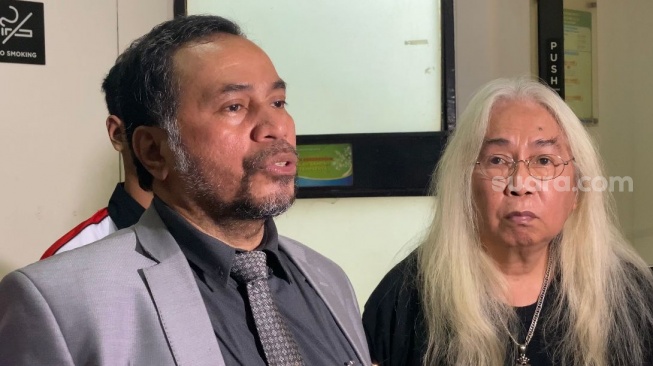 Gideon Tengker and his attorney, Erles Rareral at the South Jakarta District Court, Thursday (24/8/2023) (Suara.com/Tiara Rosana)
Previously it was known that Gideon Tengker was suing his ex-wife Rieta Amilia alias Mama Rieta for IDR 300 billion for the shared assets they owned during their marriage. After being absent 5 times, finally Rieta, represented by her attorney, attended the hearing on Thursday, September 21 2023.
After the trial, Gideon's attorney, Erles Rareral, explained that his client was determined to sue Rieta. In fact, before the lawsuit was filed, he asked Gideon to resolve it amicably. However, Gideon admitted that he had reached a dead end.
Also read: Oops, because of tennis, Nagita Slavina's cornea was torn: this is how to provide first aid