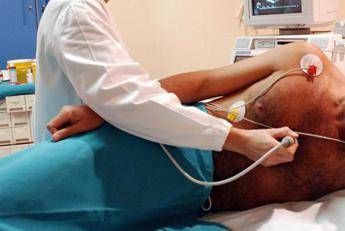 "Cardiovascular diseases still remain the main cause of death in the world today, with approximately 17 million deaths every year and 230 thousand in our country. But 80% of these deaths are largely preventable as they recognize, alongside non-modifiable risk such as age, sex and family history, also modifiable factors linked to correct behavior and lifestyle". This was underlined by the Foundation for Your Heart of the National Association of Hospital Cardiologists (Anmco), in view of World Heart Day which is celebrated every year on 29 September. The 2023 message is precisely "the importance of prevention and adherence to treatment, which allow us to live well even with a cardiovascular disease".
"Parallel to the growth of the possibilities of medical and surgical treatment of the already established disease – explains Domenico Gabrielli, president of the Foundation for Your Heart and director of Cardiology at the San Camillo hospital in Rome – the awareness of the importance of of a preventive nature, aimed at preventing or delaying the onset of the disease itself, such as" the fight against risk factors such as "smoking, alcohol, poor nutrition and a sedentary lifestyle, which often in turn cause diabetes, obesity, hypercholesterolemia and hypertension. An important fact for the health of Italians – highlights the specialist – is that in the last 40 years total mortality has more than halved and the contribution from cardiovascular diseases has been the one that has most influenced the downward trend of mortality. 40% of this reduction is attributable to pharmacological treatments and as much as 55% is due to the improvement in the control of risk factors".
"Prevention represents the most effective weapon to combat the onset and progression of cardiovascular diseases – insists Gabrielli – and the Foundation for your heart of Italian hospital cardiologists Anmco, which I have the honor of presiding over, for over twenty years is actively engaged in this sense through research and various prevention initiatives, with the aim of reducing cardiovascular diseases which – specifies the expert – affect men and women without distinction".