He breast cancer It is one of the illnesses that most affects women. In recent years alone, the Health Intelligence and Information Office of EsSalud detected an 18% growth in this illness, with 3,166 new cases in addition to the already high numbers. However, little is said about how to address this situation, both for those who suffer from it and for those around them, even more so if you have children.
To clear up some questions and know what to do about this evil from a psychological perspective, La República turned to the psycho-oncologist and member of the National Association of Psycho-oncology of Peru (ANPPe) Melisa Sierralta Rodríguezwho agreed to provide us with some recommendations to face this difficult situation.
YOU CAN SEE: Can I attend EsSalud from the first month of contributions? This is the exceptional case
—How to deal if I was diagnosed with cancer and have to tell my children?
—In order to accept and assimilate news like cancer, it is important to allow yourself to feel, express what you feel and seek support at a time like this. Understand that it is a process, where there will be good days and bad days. This way we will be able to handle it better because we will not add more anguish by feeling anxious or sad, when it is normal to have moments like this throughout the process; and this will definitely help when transmitting the news to the little ones.
—How can I talk to my child about the fact that I have breast cancer and what language should I use?
-Being honest. Children realize that something is happening, so it is important to explain it to them in a simple way, with words appropriate to their age, using analogies with things they know, and even in a playful way. For example, you can talk about illness as a battle within the body, with good and bad soldiers, and that medicine (chemotherapy) will help the good soldiers win.
YOU CAN SEE: Do you hydrate enough? This is the formula to calculate how many glasses of water you should drink a day
—What is the best way to approach the topic according to age? of our children?
—The idea is to give an explanation appropriate to their age. If we are talking about very young children, even the thinking is a little more concrete, so we can use analogies to explain the disease. In older children, with a little more abstract thinking, for example, 12 years old and older, perhaps some more detailed explanations can already be used. But in general terms, it is important that they are aware of what is happening, that they may not be home for some days due to treatment, and that they can maintain communication with them while they are in the hospital/clinic, either through calls, letters, drawings. We have to be creative with the kids and include them in the process; That helps them a lot, both the boys and the patient.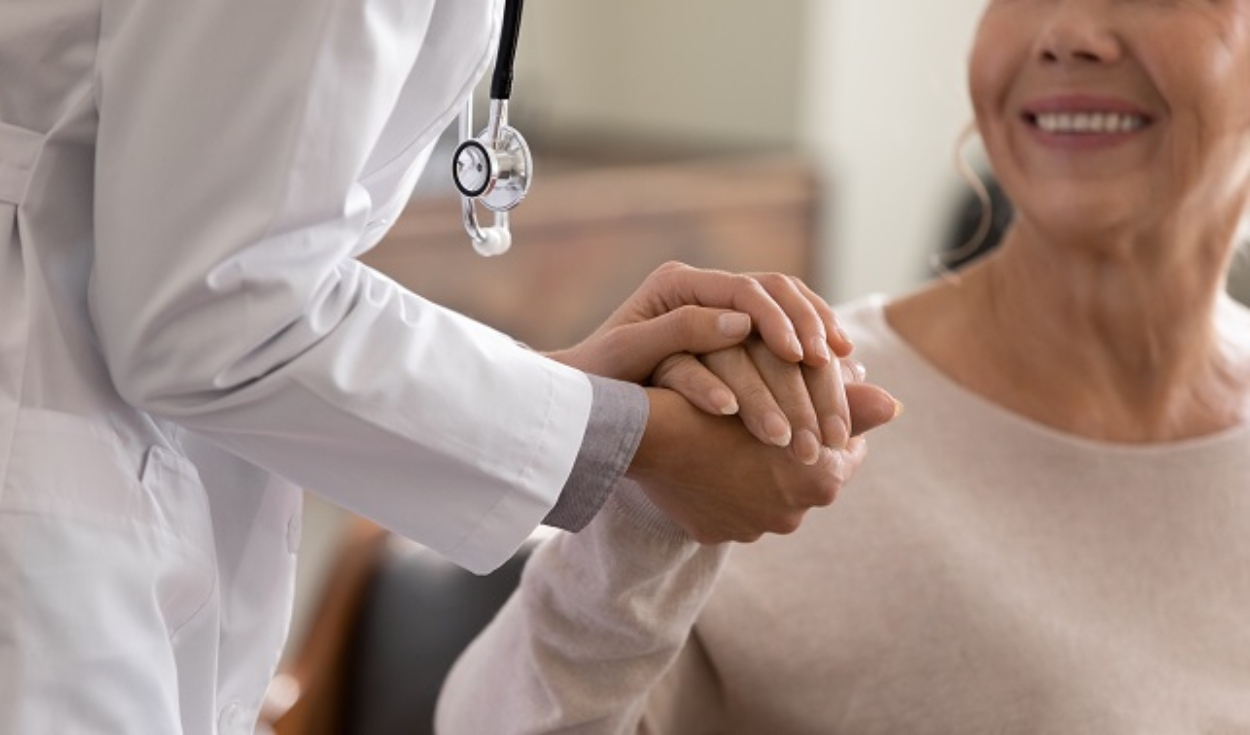 How to address breast cancer. Photo: ANPPe
—How should I act if my little one doesn't take it well?
—The child should be given space to express what he feels and explore what his fears are so that calm can be transmitted. Psycho-oncological help could be quite useful to handle this type of situation.
YOU CAN SEE: EsSalud for independents: how can I get it and what is its coverage depending on the time you contribute?
—Is there a right time to talk to our children about this evil?
—More than a recommended moment, I think it would help if the person who tells and explains it is the patient or someone the child trusts so that they can ask the questions they have. It is important that it be in a place where the child feels comfortable and has the confidence to be able to express what he or she feels. It could be at home, for example, and not in a very public place.
—If the disease is advanced and has no cure, is it advisable to tell our children, even more so if they are very young?
—Yes, it is important, but—again—according to age, and not in advance when we do not know when the patient will worsen. At first you can start talking about the disease and the treatment to alleviate the symptoms, and perhaps when the disease is progressing more, explain that mom will always be with him/her in another way. Here you can introduce a lot of the beliefs you have in the family. This is important because it can allow children to say goodbye to their mother in some way. Many times the support of a psycho-oncologist can be useful for this process, both for the mother and the child.
YOU CAN SEE: How can I detoxify my liver after consuming excessive alcohol?
'Drops of Hope' Campaign
'Drops of hope' It is a campaign that seeks to be a support and source of emotional motivation for women who are going through this difficult situation; this, hand in hand with the organizations that have joined forces, such as National Association of Psycho-oncology of Peru (ANPPe) and the Psycho-Oncological Care Center 'From the Cherry Garden'. Agua San Carlos plans to quadruple the advice currently offered by both institutions. It should be noted that for each purchase of the brand's bottled water, minutes of psycho-oncological counseling are added for patients with breast cancer. The more minutes available, the more advice will be provided.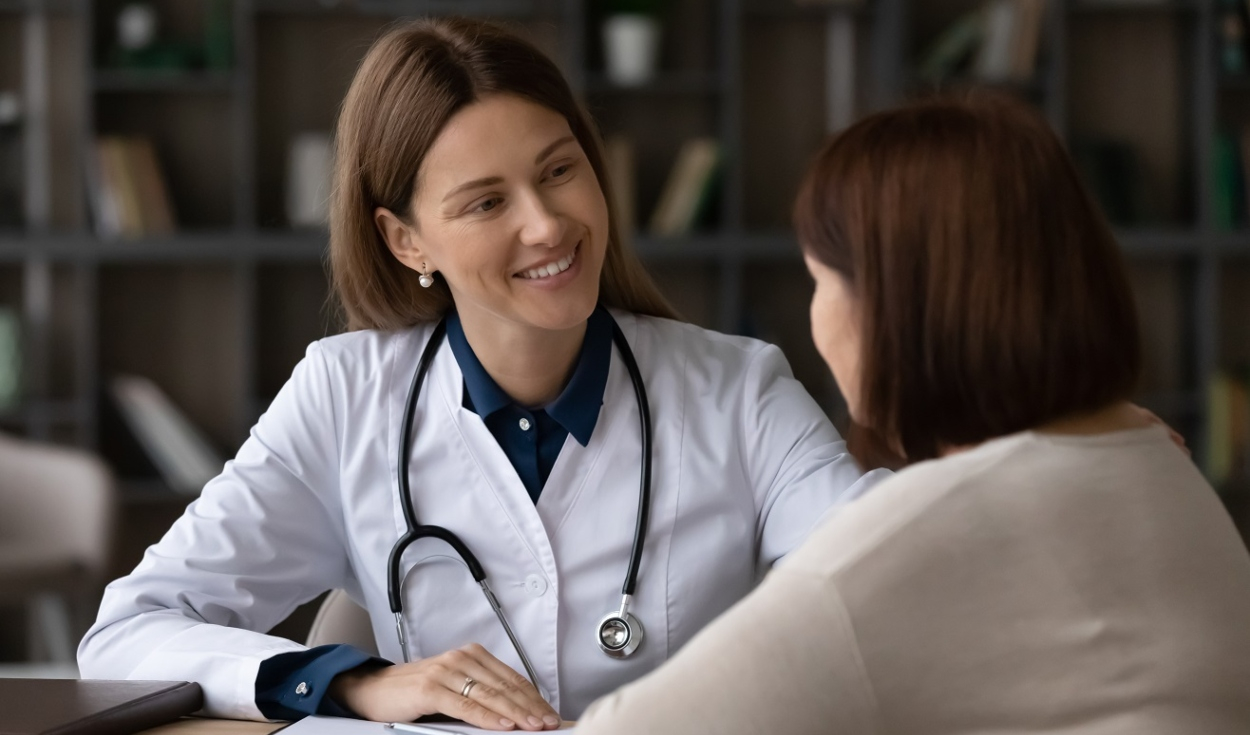 Psycho-oncology is very important in this process for patients and their families. Photo: ANPPe
'Drops of Hope' campaign: contact channel
To access these psychological counseling, patients must register on the portalwww.gotasdeesperanza.pe, completing the requested information. Then, the team of specialists will contact them to start their support sessions.