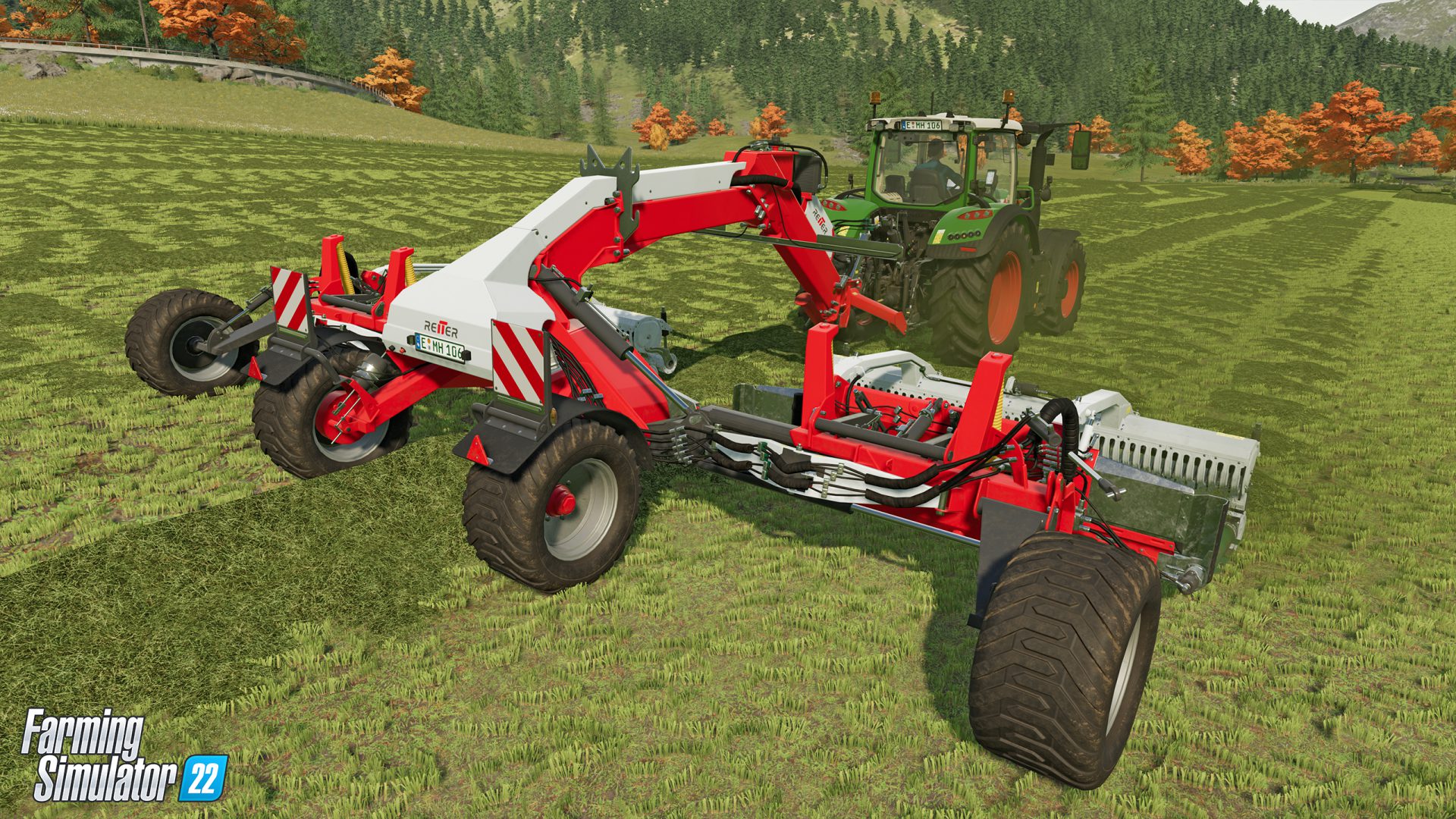 The second major expansion for Farming Simulator 22 allows virtual farmers to set up an agricultural empire in Zielonka – a brand new map of Central Europe. Taking a look ahead to the next planned releases of the Premium Expansion & Premium Edition on November 14th, the publisher & Developer GIANTS Software puts you at ease with a serene and melodic trailer for the new map.
The agricultural enchantment of Central Europe
Zielonka expresses the style of the countryside near Germany, taking inspiration from countries such as Poland and the Czech Republic. Zielonka not only offers a picturesque panorama around a distant and quiet village, but also has fertile soil for growing new vegetables.
With carrots, parsnips, red turnips, the Premium Expansion brings the total count of viable crops in Farming Simulator 22 to twenty. New machinery and tools such as specialized harvesters to handle new crops also become available with expansion.
Zielonka – Home of the piano and vegetable exports
First of all, a Famous piano-making craftsman lives in the area, in addition to all the other traditional businesses in Zielonka. Farmers can profit greatly from supporting the construction of classical keyboard instruments with this new production chain: by supplying the wooden parts, each piano built becomes a source of income for the supplier farmer.
Focusing on vegetables, the potato factory can provide crispy bagged chips, the canning factory, canned food, while the beloved soup factory called "Zup, Zup, Zup" specializes in liquid foods. All this rewards the farmers involved with increased income for the delivery of agricultural products. When the crops are ready, the factories have been supplied
And the pianos have been built, players can also search for new collectibles in and around Zielonka.
Farming Simulator 22 is available for PC, Mac, PlayStation 5 (PS5), Xbox Series X|S, PlayStation 4 and Xbox One. The Premium Edition (and the stand-alone add-ons in the Premium Expansion) is scheduled for release on November 14th for the same formats and includes 2 expansions and 7 packs in addition to the full version.