Demon Slayer is one of the animes that has created the most community in recent years. Becoming one of the most successful symbols of productions in recent times, Kimetsu no Yaiba seems to continue expanding, or at least that's how we can see it thanks to one of its voice actors.
We are talking about Ray Chase, known in the English dubbing for having provided the voice of Tengen Uzui and who will now make the jump to the HoyoVerse game. Genshin Impact was launched in 2020 and since then it has achieved great successwhile Nintendo fans await the highly acclaimed launch for the console.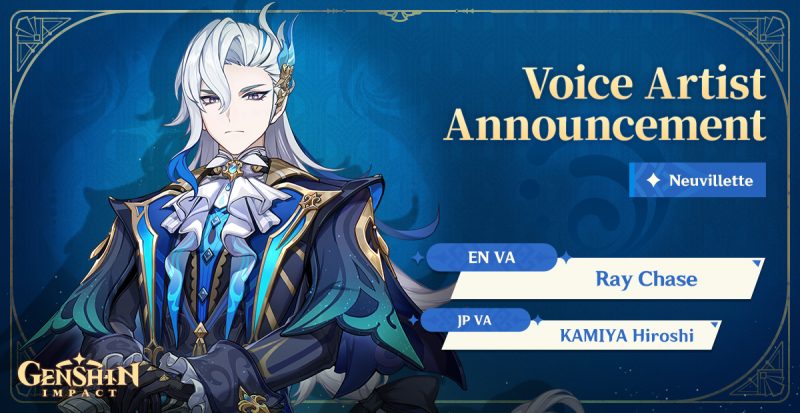 In fact, Ray Chase will voice one of the new characters that arrive with the most recent big Genshin Impact update. The English voice actor leaves Demon Slayer's Pillar of Sound aside to embark on a Neuvillete dubbing adventureone of the most charismatic and attractive new additions to the new Genshin cast.
The Genshin Impact account itself has shared the current situation of the new character through social networks, as well as its distribution and a banner with a most elegant design. Want to try your luck and see if he ends up on your team?
Via: Twitter "X"