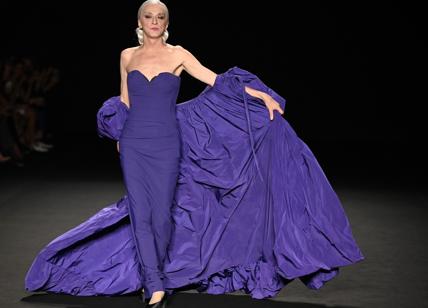 CHIARA BONI shows La Petite Robe in Milan for the SS 2024 collection. Photo: Nick Zonna
After years of New York catwalks, CHIARA BONI La Petite Robe returns to show in Italy at Milan Fashion Week.
The fashion show was the scene of the novelties and at the same time of the essence of the brand with the opening of the fashion show by Drusilla Foer with the participation in the parterre with guests from the world of entertainment, culture and economics.
The designer Chiara Boni he says, without hiding a hint of emotion: "After years of shows in the USA, I am happy to show in Milan, the city that adopted me and contributed to the growth and development of my collections."
"After the United States, our reference market, the time has come for us to consolidate our presence in other countries too and the fashion show in Milan is an important step towards this direction" he states Maurizio GermanettiCEO of the company.
Excellence of Made in Italy, the company is very attentive to sustainability: in 2019 it received the PEF (Product Environmental Footprint) certification, establishing itself as the first women's clothing brand to adopt it at a European level, establishing it as a fundamental point for the future. Through the PEF certificate, Chiara Boni measures and declares the environmental impact of the entire production cycle, starting from the water, energy and carbon used.
CHIARA BONI La Petite Robe achieved a turnover of 23 million euros in 2022, up 64% compared to the previous year.
At the beginning of July 2023, the brand new "Chiara Boni Mare" beachwear collection was also presented in the splendid setting of the Cabana Show in Miami Beach.
Service created by Nick Zonna
Subscribe to the newsletter