BlackCell, Battle Pass and much more are coming today September 27th (from 6pm) in Call of Duty season 6 Modern Warfare II e Warzone.
Below you can see the image with some of the contents of the Premier Pass.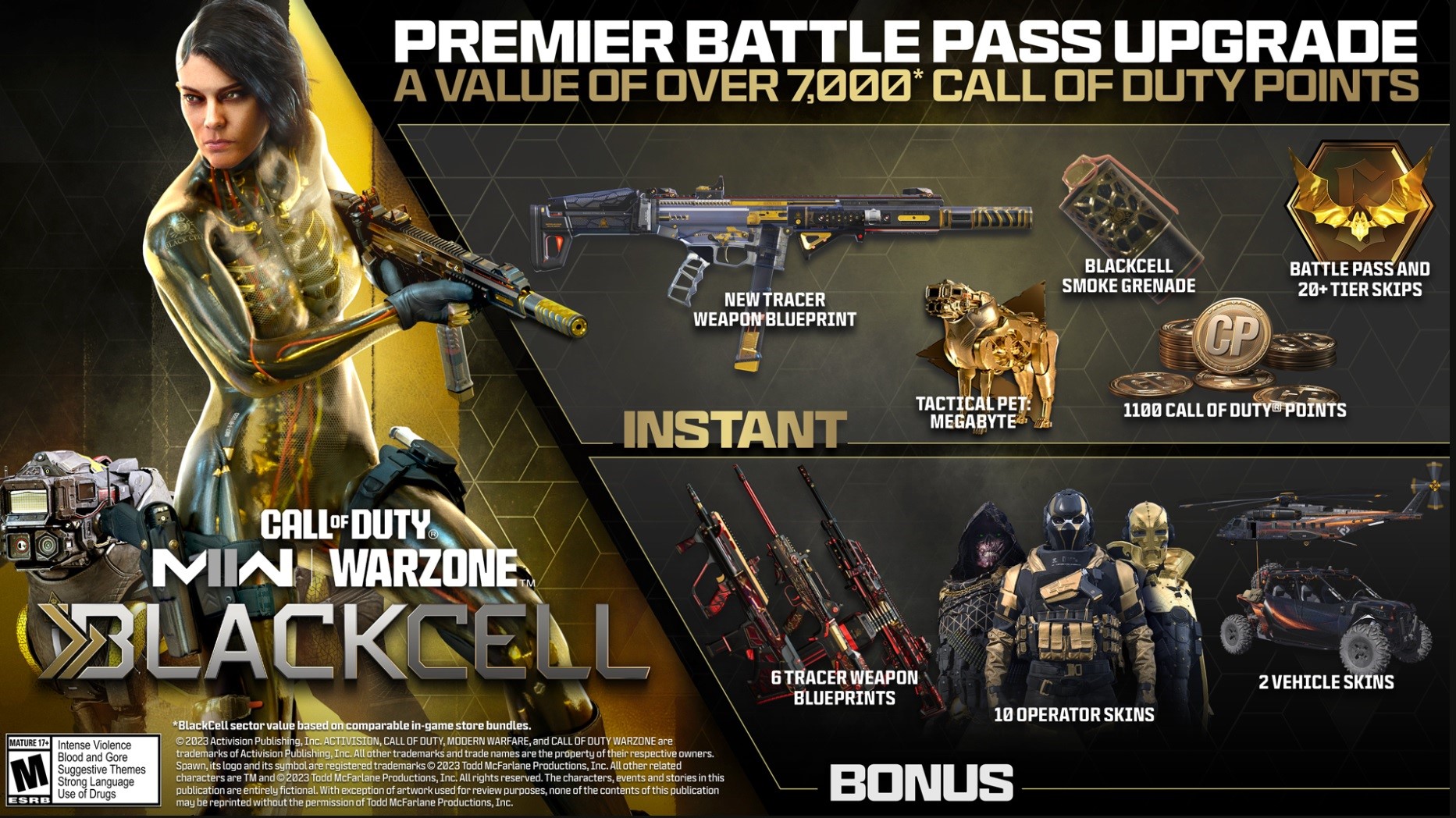 Season 06 BlackCell offers the following items and rewards:
Full access to the Season 06 Battle Pass, plus 20 Battle Tokens (25 on PlayStation). The complete Battle Pass includes 1,400 COD Points and 100 tiers of unlockable content. The BlackCell Sector, which includes 1,100 COD Points, the new BlackCell Operator V4L3RIA and his tactical pet Megabyte, the Pro-Tuned "BlackCell Reckoner" weapon blueprint, and a BlackCell-themed Smoke Grenade skin. An exclusive BlackCell sector within Battle Pass A0 that serves as an alternate starting location. Additional BlackCell-only Battle Pass content: 10 BlackCell Operator Skins, including one for the new Spawn Operators, Al Simmons, Creepy Clown, Soul Crusher, Mil-Spawn, Spawn Tier 100 and more; six animated weapon blueprints and two vehicle skins. Players who upgrade to BlackCell after purchasing the Battle Pass will also receive 1,100 COD Points.
You can find more info by connecting to the dedicated blog post, while below you can see the trailer for the new season of Call of Duty Modern Warfare II and Warzone.
What do you think?
Share on
Enrico Ippoliti 27 September 2023