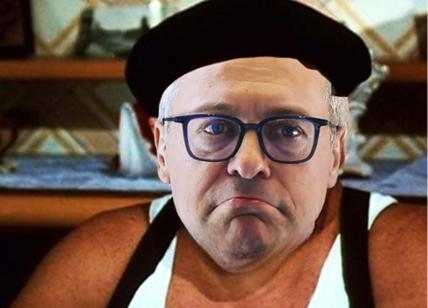 Carlo Bonomi president of condindustria
Carlo Bonomi signs himself as "doctor", but without a degree. And his deputy at Confindustria also seems to have the same habit
Bonomi risks a fine. After the fuss raised by the Fatto Quotidiano bombshell in which it emerged that the president of Confindustria he doesn't graduate, new sensational background stories emerge. Always according to the Fact, however Carlo BonomiNow, the problem is no longer just the presidency of the Luiss University that he so desires.
In fact, for the entrepreneur there could be some problems financial penalties for having awarded himself the title of "doctor". According to the Criminal Code, in fact, article 498 provides that "who claims dignity or academic degreestitles, decorations or other public honorific insignia" incurs the "administrative pecuniary sanction from 154.00 to 929.00 euros.
READ ALSO: Wind turbines, the SOS of the sector which employs 250,000 jobs
The president of Confindustria, as reported by Il Fatto Quotidiano, could in fact end up in trouble for having signed on 25 November 2021 a "Collaboration Agreement for the dissemination of technical standardization among business organisations" signed between Confindustria and Uni, Italian Standardization Body, placing the title "doctor" before his name. Obviously, the issue is giving the Italian business association a lot of trouble.
But while Luiss University pushes back with all his might Bonomi as the new president, the economist could take advantage of a trick that would remove every obstacle in his way. The number one of Confindustria he could in fact appoint himself president of the ALuissthe association that governs the university, and then automatically becomes its president without going through those who, on the other hand, really don't want to know.
READ ALSO: Capital Bill, the League changes the rules. Stop favors for those who have 20% of the board of directors
But that is not all. In recent days the hypothesis has circulated that instead of Bonomi he could be appointed as president of the association at the head of the Louis the deputy of Confindustria and right arm of the same Bonomi, who, however, would be a victim of the same vice. As Il Fatto Quotidiano writes, Alberto Marenghi, who according to his curriculum has as his qualification the classical high school diploma obtained in 1996 at the classical high school, would have signed himself "Dr." on July 22, 2021, on behalf of the General Management Office of Confindustria Servizi. All that remains is to see how they come out…
Subscribe to the newsletter