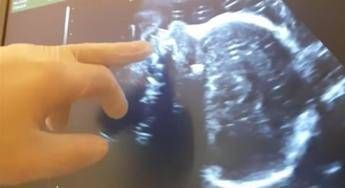 Shedding light on the combined effects of maternal stress and exposure to fine airborne particles in pregnancy on the level of DNA methylation of newborns and subsequent developmental consequences. Turning the spotlight on these dangerous links is a study by the Department of Sciences of the Nervous System and Behavior of the University of Pavia and the Developmental Psychobiology Lab of the Mondino Foundation.
The study investigated the complex relationship between prenatal maternal stress caused by the Covid-19 pandemic and exposure to fine particles with an aerodynamic diameter of less than 2.5 micrometres (Pm2.5), with the aim of discovering the possible Interactive influence of these factors on the regulation of the serotonin transporter gene (SLC6A4) and on the implications for infant well-being. Well: research has found higher levels of DNA methylation in specific regions of the SLC6A4 gene in infants born to mothers who reported high levels of prenatal pandemic-related stress and increased exposure to Pm2.5 during gestation. The effects were particularly evident – reports a note – when exposure to high PM2.5 occurred during the second trimester of pregnancy. This suggests a possible sensitive time window for developmental impacts related to stress and environmental exposures.
"Our results – comments Livio Provenzi, coordinator of the Developmental Psychobiology Lab and lead author of the study – underline the importance of understanding how environmental factors, such as air pollution, interact with maternal stressful events to influence the development of newborns. This research highlights a critical period during pregnancy during which the combined effects of stress and exposure to air pollution should be alerted." "The discovery that the second trimester of pregnancy may be a sensitive moment for these effects offers us an important perspective for future interventions", adds Sarah Nazzari of the Department of Nervous System and Behavioral Sciences of UniPv.