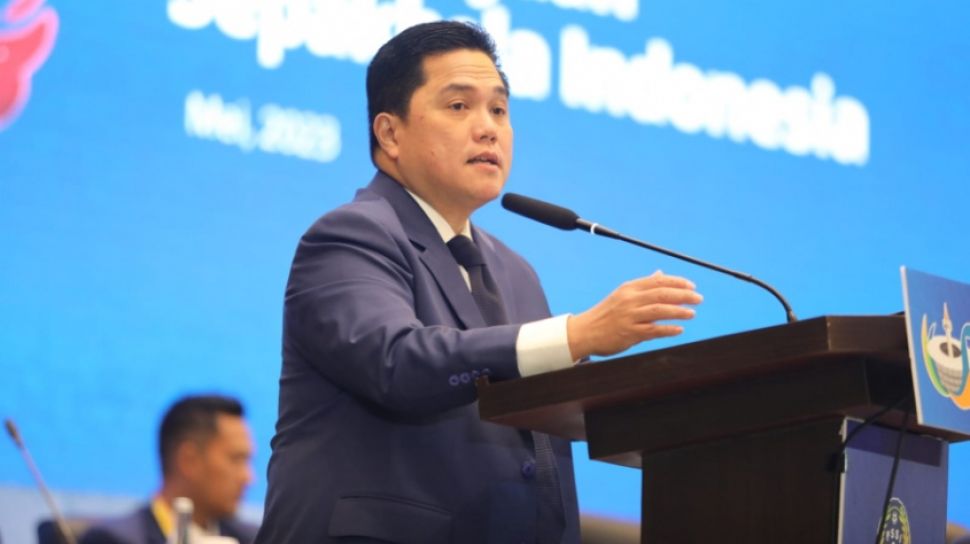 Suara.com – The financial condition of PT Wijaya Karya Tbk (WIKA), which is in a bad condition, has prompted the Ministry of State-Owned Enterprises (BUMN) to propose an injection of State Capital Equity (PMN) of IDR 8 Trillion in 2024.
Minister of BUMN Erick Thohir said this during a hearing with Commission VI of the DPR RI, Monday (5/6/2023).
Erick said that the PMN had actually been proposed for 2023. However, the Ministry of Finance (Kemenkeu) decided that the PMN for WIKA would be included in the 2024 budget.
Meanwhile, based on an internal meeting with President Joko Widodo on April 28, 2023, there was an additional PMN of IDR 25.06 trillion. The details for PT Hutama Karya (Persero) worth IDR 12.5 trillion, WIKA IDR 8 trillion, and IFG IDR 3.56 trillion.
Also Read: Inviting Tangerang Millennials to Farm, PMN Holds Melon Plant Cultivation Training in Urban Areas
"At that time, actually in PMN this year an additional Rp. 3.56 trillion (for IFG), then WIKA Rp. 8 trillion, and Hutama Karya Rp. 12.5 trillion, but from the Minister of Finance it was decided that this would be included in PMN 2024," said Erick.
On the same occasion, Deputy Minister II of BUMN Kartika Wirjoatmodjo said that the PMN that would be given to WIKA was aimed at strengthening capital.
WIKA is considered to need PMN due to financial difficulties and experiencing standstills or delays in bank debt payments.
"Currently what we are proposing as an additional PMN 2023 which will be disbursed in early 2024 is IDR 8 trillion to strengthen WIKA's capital which is currently undergoing financial restructuring," said Tiko.
Also Read: BRI Corporate Secretary Invites Public Relations Personnel to Build Bold and Measurable Communication