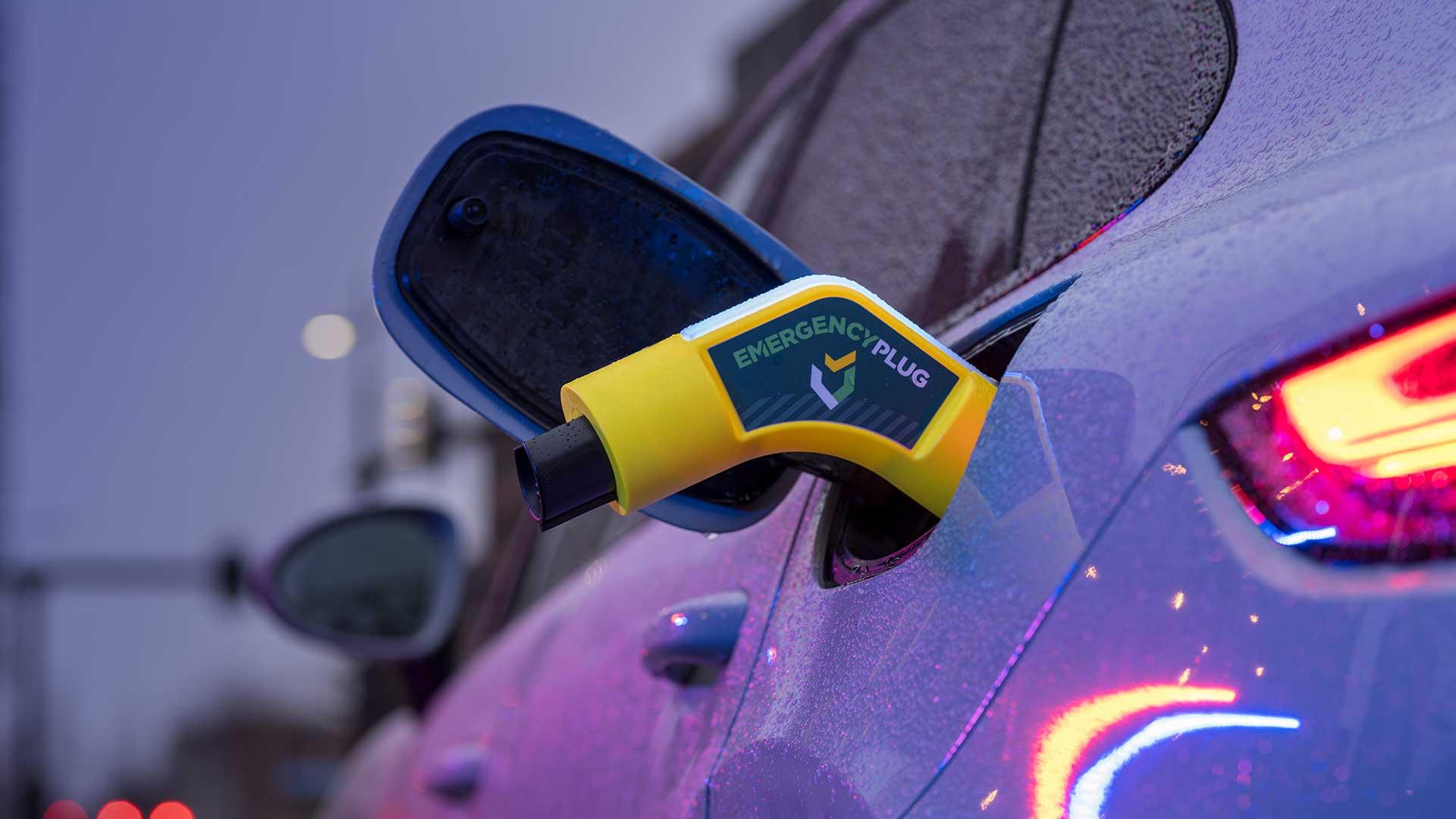 The first time you want to start an electric car, it feels a bit strange. Because where an engine clearly starts in a petrol or diesel car, you hear at most a ping with an EV. And this lack of engine noise is also a nuisance for emergency services; because how do you know that the car won't just start driving when you're busy? That's what the Emergency Plug was invented for.
The Emergency Plug is a great invention from the Netherlands. It looks like a charging plug, but without the cord. The plug (with connectors on both sides) fits in almost any electric car or hybrid. As soon as the emergency services plug the device into the charging port of an EV, the car automatically shifts into neutral or even the handbrake. When the right pedal is pressed, nothing happens.
Plug without cord fops the car
The Emergency Plug tricks the electric car into thinking it is at the charging station. Under EU new car laws, all EVs and PHEVs sold here must automatically shut off the drive when pulled up to the pole. The plug shows a light to the rescuer that the device is working and that the car is not moving.
Not only in the Netherlands
There are currently about four ambulance regions that use the Emergency Plug, and four fire department regions. So it is not yet standard equipment for emergency services. The Dutch company would also like to see the plug in police cars, because officers are often the first to arrive on the scene. The innovation is also catching on internationally: in about 50 countries, emergency services drive with the plug in the back.
Just taking a charging cable from the car and using it would not work with most EVs. Also good to know: the plug does not take the voltage from the car. All the plug does is keep the car from creeping while it was still in D or R. The case of the emergency plug also contains small tools to break open a charging port if necessary.
This is how the Emergency Plug works