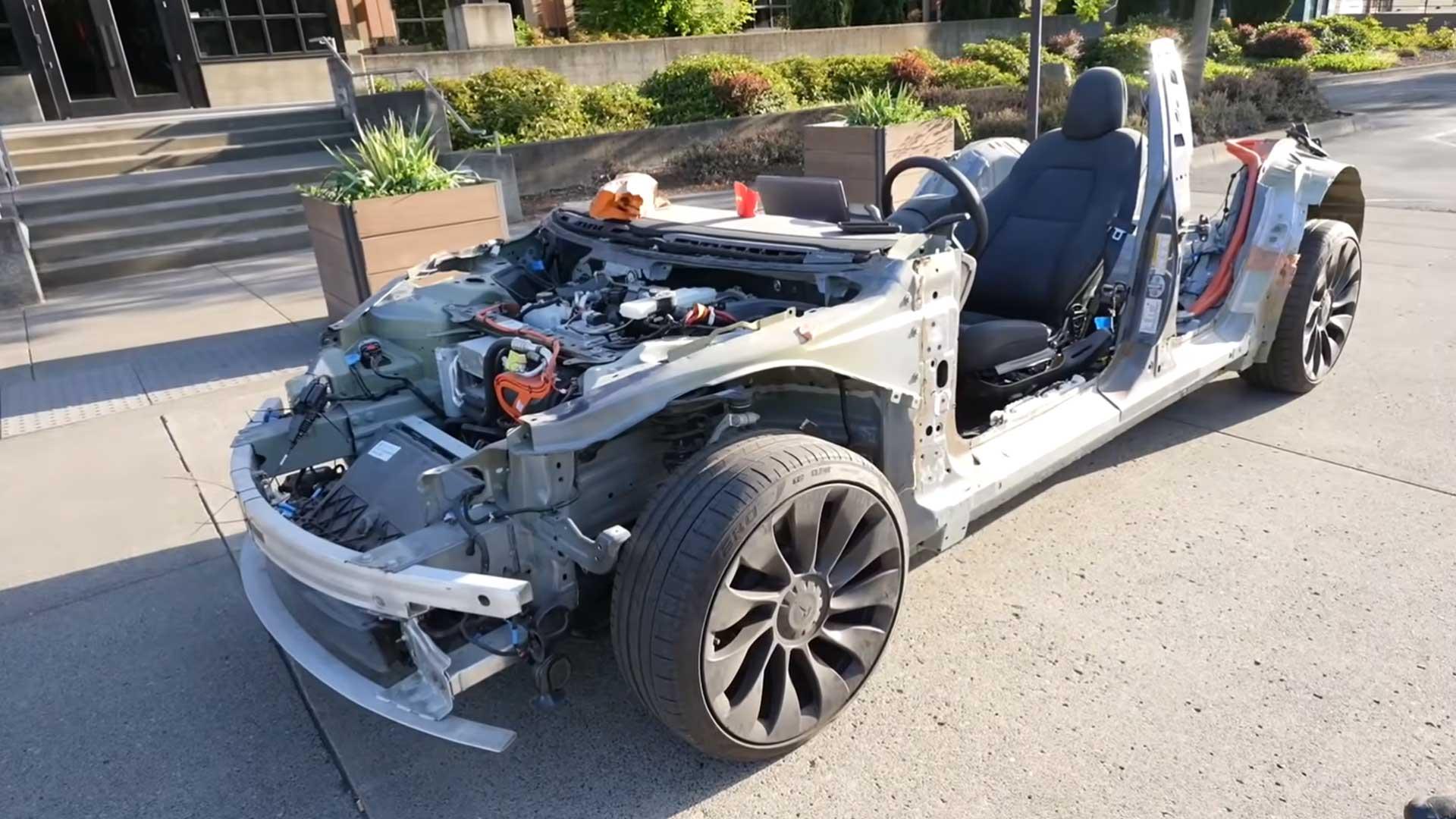 What does a sprint from 0 to 100 km/h say in this day and age? All the buckets of torque that are released at once with electric cars make the well-known sprint a weaker benchmark. Just think: a Tesla Model 3 Performance rushes to 100 km / h just as fast as a Bugatti Veyron. At least, if you take Chris Steinbacher's completely stripped Tesla Model 3 as an example.
Steinbacher was curious how much faster the Model 3 would become if you made it as light as possible. That's why the whole carriage, the seats and other parts that you don't need to drive the car disappeared. Perhaps there are still some grams to be gained with a bucket seat, special wheels and the removal of the center console, but oh well, little things you keep.
Steinbacher's big question deserved an answer. That's why he sprinted from 0 to 100 km / h to see how much faster the Model 3 has become. A normal Model 3 Performance pulls from 0 to 100 km/h in 3.4 seconds. The stripped down Tesla Model 3 achieves a 0-100 time of 2.46 seconds. Just as fast as the Veyron.