Peter Hickman wins the Senior TT by 20 seconds from Harrison. It is his fourth victory this year and his 13th in the Tourist Trophy. Michael Dunlop on the podium
June 10, 2023
Peter Hickman and his BMW M1000RR they closed with a trionfo al Senior TT a memorable and very fast edition of the Tourist Trophy. Fourth victory this year for "Hicky", who evens the score with rival Michael Dunlop's poker of successes, third Senior TT conquered, thirteenth victory at the TT for Hickman who also had the satisfaction of bringing the Yamaha YZF-R7 in Supertwin and to smash the average lap record on the Snaefell (in Superstock!) with one stratospheric 136.358 mph: Burton upon Trent pilot returns home consolidating his supremacy, while rival Michael Dunlop – "only" third in the Senior and apparently never able to undermine the lead of the race – he leaves the Isle of Man with four victories in his bag but perhaps with the regret of not having reached 26 and equaled uncle Joey's record.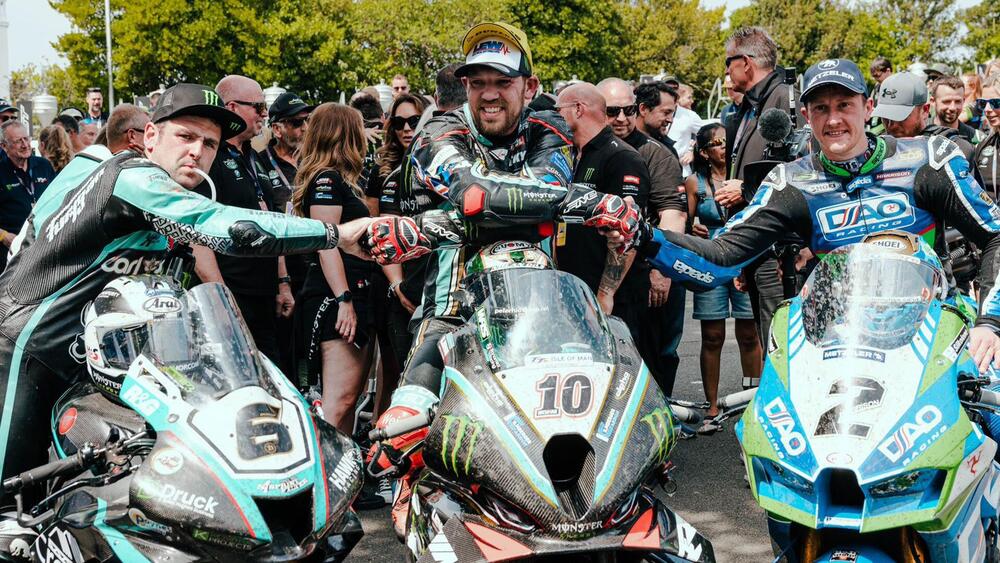 If it weren't clear how determined Peter Hickman was for this victory, just think that the BMW standard bearer – in the Senior TT which is run over 6 laps – scored fastest standing start lap ever: 135.349 miles per hour. Another record: impressive, not much more to say.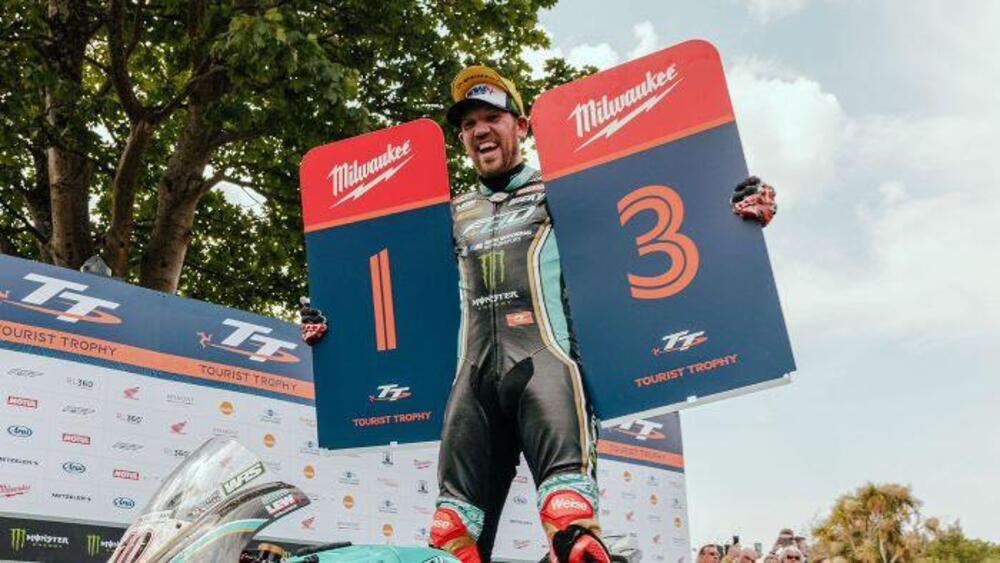 He still finished second Dean Harrison sulla Kawasaki ZX-10RRalso reconstituting on the Senior podium that trio that throughout the 2023 edition of the Tourist Trophy monopolized the first three positions in the races and left little room for their opponents: people of the caliber of John McGuinness, standard bearer of Honda UK and symbolic rider who – we recall it for the umpteenth time – has exceeded 100 starts at the TT and at the age of 51 allows himself the luxury of finishing seventh in the Senior, overtaken by riders like James Hillier (sesto), Josh Brookes (quinto) e Conor Cummins (quarto): not exactly the first to arrive.
Between retreat we find unfortunately Stephen Bonetti e Michael Rutter with the Honda RCV213-S: probably the last appearance at the TT for one of the most exclusive homologation specials ever.