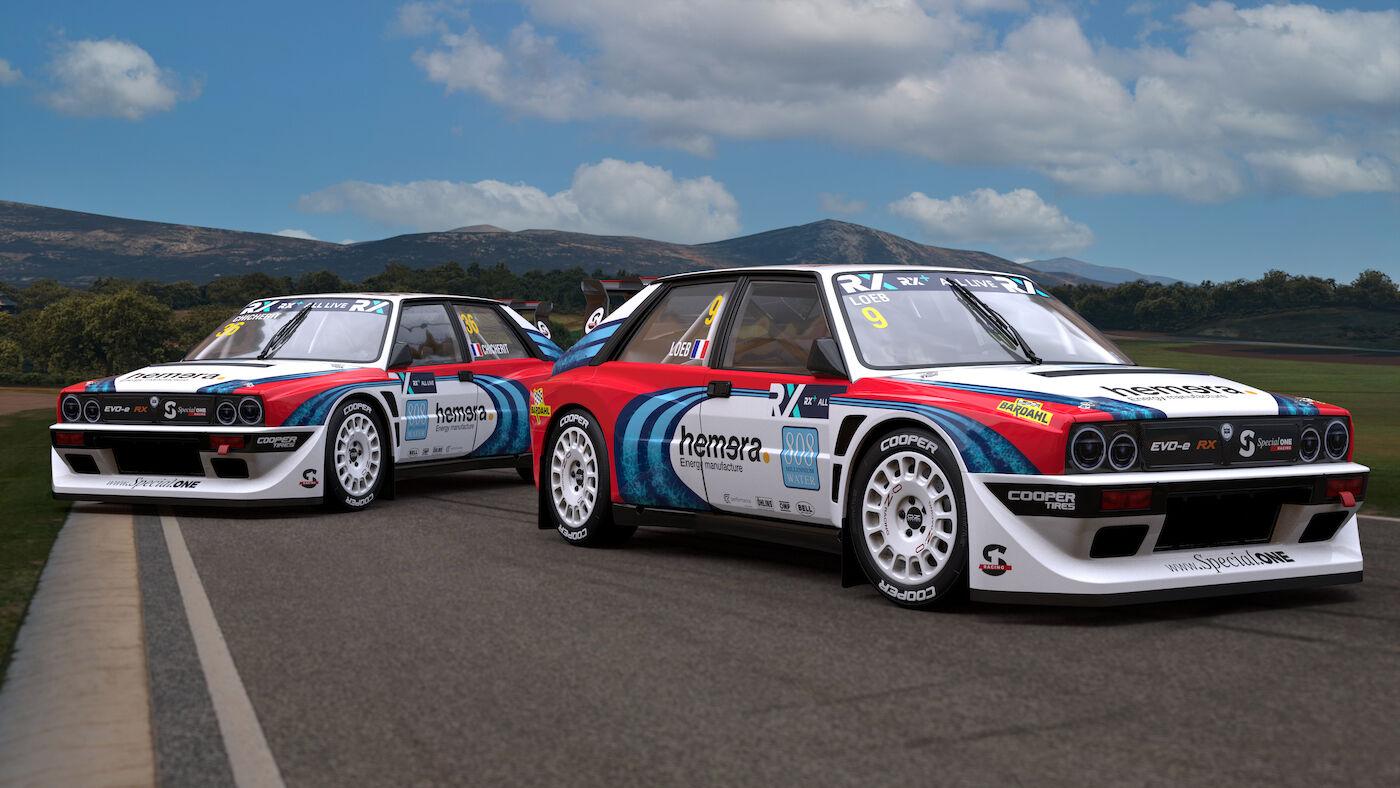 You want a Lancia Delta Evo. That is a fact, because everyone wants a Lancia Delta Evo. But even if it is electric? We wouldn't say no. Two years ago, the French company GCK (Green Corp Connection) introduced a Delta that had been converted to EV. And now they have built a racing version of it with help from the company Special ONE Racing.
The electric Lancia Delta Evo swallowed up 2,000 hours. There is an electric motor on both axles. This thing has 680 horsepower, which is as much as the new Mercedes-AMG C 63 SE Performance. But this car is a lot faster: the 0-100 time is a tiny 1.8 seconds. On asphalt probably, but also on loose surfaces it will be faster than the average Range Rover.
The electric Evo will drive this weekend during the World RX round in Portugal. One Guerlain Chicherit and nine-time WRC champion Sebastien Loeb drive the black car you see above. The car is a bit shorter than its opponents, which makes it a bit nervous. This is an advantage or a disadvantage depending on the circuit.