Intrigue is one of the main protagonists of 'Family Secrets' and that is something that we have been able to verify since the beginning of the series. The cases in which Ceylin and Ilgaz have been involved have been full of mystery and have ended up being solved after several unexpected twists.
After the wedding between the lawyer and the prosecutor, their environment will begin a new stage and they will have to face the investigation of a new crime. For this reason, the new chapters will have a different header than the one we have seen so far.
The tune that we will hear at the beginning of each episode will be the same as from the beginning of the series. What will change, in addition to its duration, will be the scenes that we will see in it and the images of the main characters.
At this stage, new faces will come into the life of Ceylin and Ilgaz and therefore, in this introduction, we can see the names of some of the actors who play them. Although we will have to keep an eye on the next chapters to know them in depth!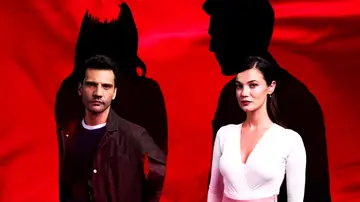 What could not be missing in the head are scenes between the two protagonists. Ceylin and Ilgaz appear accomplices at various times and the introduction ends, precisely, with an image of their wedding. Although we can also see scenes of the arrested lawyer as we have already been told in previous chapters!
Will the relationship between Ceylin and Ilgaz be affected by the arrival of the new characters? Will this new case have anything to do with the subsequent arrest of the lawyer? Don't miss the next chapters to find out! Remember: Sundays at 10:00 p.m., on Antena 3.