Miriam Rodríguez became the queen of the general classification in the last gala and in the eleventh she has even reinforced that throne. India Martínez's brave imitation of her with 'La gitana' has made her champion for the third time in this tenth season of 'Tu cara me suena'.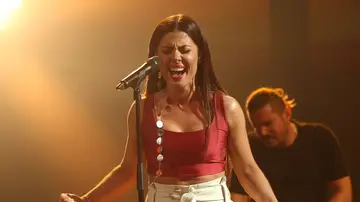 That first place remains in his hands, but there is a very important change on the podium. Despite falling in love like Luis Fonsi, Andrea Guasch overtakes him and climbs to second place. His tribute to Carmen Sevilla has conquered the public.
Who has liked a lot is Anne Igartiburu as Nena, especially Chenoa because she has given her 12. In addition, the visits of Silvia Abril and Raúl Pérez have tried to improve Susi Caramelo and Agustín Jiménez in the ranking. Have they got it? Find out how the table looks in the video!