<!(CDATA(
The 'La Voz Kids' Blind Auditions have ended and now a new phase begins in 'La Voz Kids': The Battles.
On this occasion, we will see the talents face off three by three and of each of those three the coach will save one, the other two can be stolen. Each coach will have two steals.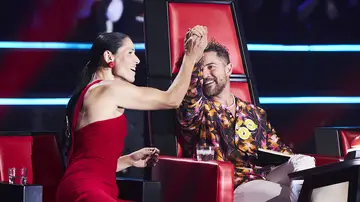 The most difficult decisions come to the coaches and that is why they will not be alone. The advisors arrive with the aim of helping the coaches to choose the talents that should go to the Assaults.
David Bisbal has chosen Rosa López to help him in this phase, while Sebastián Yatra will have Rayden. Aitana will form a great team with Dani Fernández and Rosario with La Mari de Chambao.
Everything is ready and according to the coaches themselves it will be a very exciting night. You can not lose this! At 10:00 p.m. on Antena 3.
))>