Suara.com – The presence of the animated film Spider-Man: Across The Spider-Verse was greeted with enthusiasm, especially children. The film, directed by the Sony Pictures studio, will hit theaters on May 31, 2023.
The screening schedule for the film Spider-Man: Across The Spider-Verse coincides with the June-July 2023 even semester school holidays. Seeing the opportunity for this film to be watched by many children, Supermal Karawaci Tangerang also made exciting activities.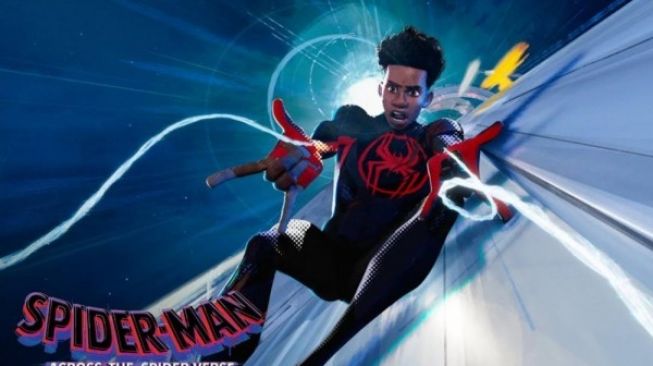 Spider-Man: Across the Spider-Verse (YouTube/Sony Pictures Entertainment)
One of them is the Spider-Man Cosplay Parade from several communities, where visitors can take pictures with Spider-Man cosplayers in Meet and Greet events every weekend.
Apart from that, there are also several competition events such as Kids Cosplay & Coloring and Instagram Cosplay Photo Competition. Spider-Man fans can join Community Events with Breakdown Channel Universe to discuss the easter eggs in the Spider-Verse saga.
"We are very enthusiastic about presenting Spider-Man: Across The Spider-Verse. We want to give visitors a memorable experience in enjoying family time at Supermal Karawaci, especially during this school holiday," said Eddy as Director of Supermal Karawaci, in a statement. information received by Suara.com.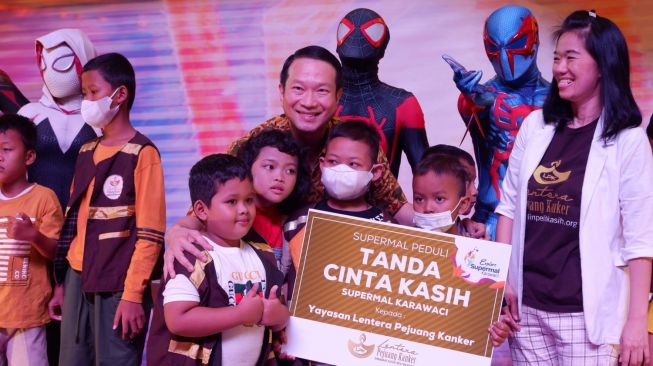 Supermal Karawaci is holding a movie screening event for Spider-Man: Across the Spider-Verse with children with cancer on May 31, 2023. (personal documentation)
"Therefore, we provide a playground for children who want to act like Spider-Man and can have various collections of official Spider-Man merchandise in the retail area presented by Toys Kingdom as the retail operator," Eddy added.
On May 31, Supermall Karawaci held a viewing event with children with cancer who are struggling with their disease.
"We also provide support to the foundation that oversees the Cancer Fighting Lanterns that shelter these children in the form of generators and wheelchairs for the operational needs of shelters during the children's treatment period," added Eddy.
The Spider-Man: Across The Spider-Verse event at Supermal Karawaci will take place from 31 May to 9 July 2023.