A couple of days ago I finally saw Castle in the Sky, one of Hayao Miyazaki's films that I still missed. I particularly liked it: in addition to being an excellent anime film in its own right, with stunning animation at times and various interpretations, it almost immediately resonated mysteriously with my gaming reminiscences.
If thematically the contrast between technology that destroys and nature that reappropriates and reconciles stands out – coincidentally a recurring theme in the media of a population that has suffered a couple of atomic bombs – there is also a series of references that have made several light bulbs light up in the my gamer head. I thought of the legendary and untouched lands of Uncharted, the wonder of the first appearance of Anor Londo, the technology of the shrines of Breath of the Wildeven the Outer Wilds Quantum Tower hidden inside the storm: a whole slew of video games with more or less direct and obvious debts.
In Miyazaki's Castle in the Sky the contrast between technology that destroys and nature that reappropriates and reconciles itself stands out, but not only
At one point I remembered another thing I had seen some time ago, a wise video in which the content creator Jacob Geller speaks of architecture in the worlds of Fumito Ueda, in which he also mentions Laputa, the castle in the sky. And after all, the combination is inevitable: large and majestic human works in decline where abandonment has given way to the rebirth of nature, breathtaking views of places so believable as to be hard to deny their existence and at the same time so vast as to disturb, make one feel uneasy. In fact, Geller speaks of the romantic sublime, more or less consciously, even if he never directly mentions it.
The decadence and abandonment of artificial places is a recurring theme – narrative, aesthetic and playful – within the games directed by Ueda, and according to the author's own words, there is no pre-established will in this fact, but rather an instinct towards situations that naturally lend themselves to an exploratory playfulness. Almost as if the architecture weighs more than the level design. Or rather: almost as if this type of architecture created with this care made level design simple and automatic. And in fact the perception, playing both Ico and The Last Guardian, is to move within a real space, an ancestral place created by ancient populations and for some reason abandoned, to be hindered not by the hand of a level designer who destroyed a bridge to force us into a long and dangerous detour between jumps and climbs, but that it was the divine hand of wear and tear and the bad weather of time that made that place impassable for a human being.
WORLDS TO LIVE OR TO WATCH?
And in this sense we are grateful – both Jacob Geller and I – to Ueda for having given us the opportunity to (almost) firsthand explore imaginary and incredible places, but at the same time plausiblesublime to the point of causing a distressing sensation, as much as Laputa, in fact, or as could be the Colossus of Rhodes or the Lighthouse of Alexandria, constructions now more from the parts of the myth than from those of reality.
There is something to be grateful to Ueda for allowing us to explore sublime places to the point of causing an agonizing sensation
Grateful above all for being able to explore room by room and deck by deck, where neither Castle in the Sky nor the great lost buildings of the past are or will ever be explored again. Where, by contrast, not even the worlds imagined in Bioshock or Dark Souls are so likely explorableand they show us both Rapture and the Ringed City leaving them in the background, giving only a small taste of it, without ever being perceptible as real worlds in which to move.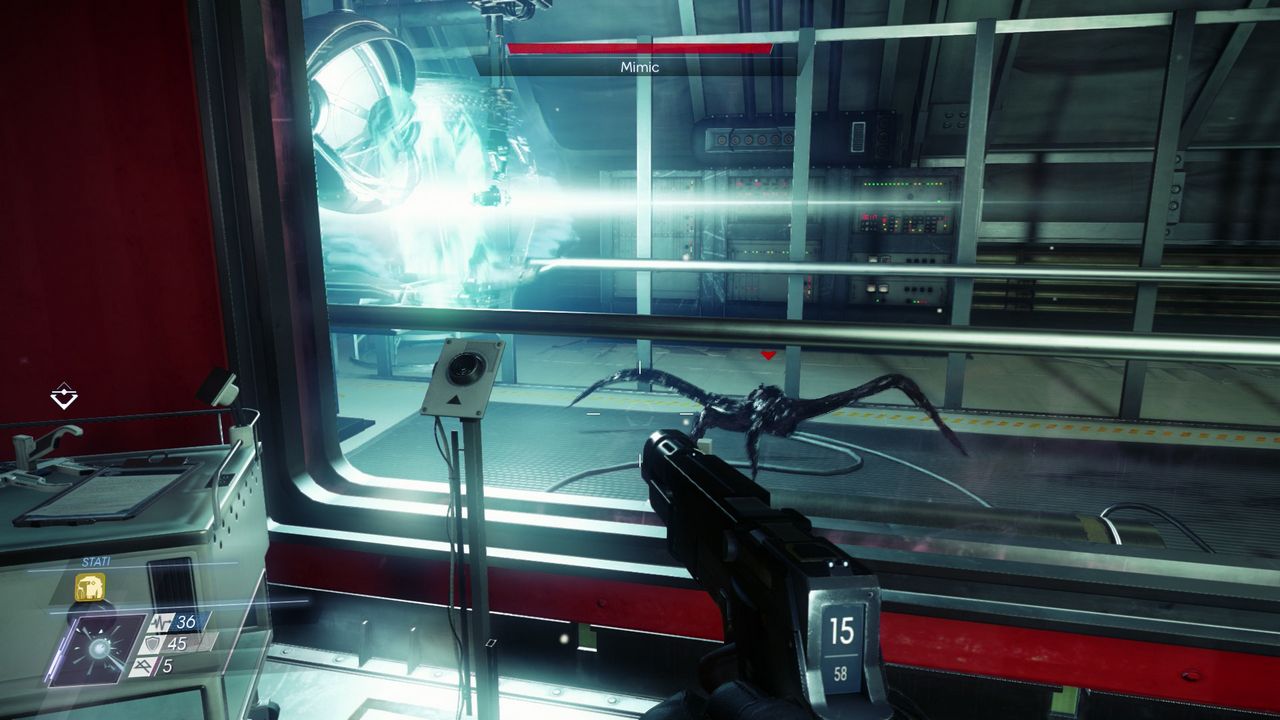 In fact, it is difficult to find video games that offer structured worlds so plausibly, and even thinking about it, I would just like to mention Arkane Studios' Prey. Yet the videogame director Miyazaki, who has absorbed so much by his own admission from Ueda, over time has managed to make this lesson of him too. After all can you think of a game more romantic (in the artistic and literary sense) than Elden Ring?
ELDEN RING AND THE VIDEO GAMES ROMANCE
As my friend Alfredo would say: Burke would play Elden Ring and he probably would have liked it too. Elden Ring – of which we have told you the wonders in our review – it's not Dark Souls 4 and it's not Dark Souls open world either. It's another thing (cit.) where yes, it's true, you fight that way, but you don't explore in the same way, you don't progress in the same way, you don't feel the same way. It's as if Elden Ring takes everything From Software has done before and adds a further dimension that expands it, completes it, sublimates it.
Miyazaki's latest game has not only taken the open world turn, but in doing so it has taken the lesson of Ueda first and then of Breath of the Wild and made it its own
Miyazaki's latest game has not only taken the open world turn, but in doing so it has taken the lesson of Ueda first and then of Breath of the Wild and made it its own, making (almost) every visible and non-visible place explorable. And this awareness, combined with a series of aesthetic assonances between his artistic direction and romantic art, gives an unconscious sensation of the sublime. That sublime that fascinates and worries the player on the sea of ​​fog.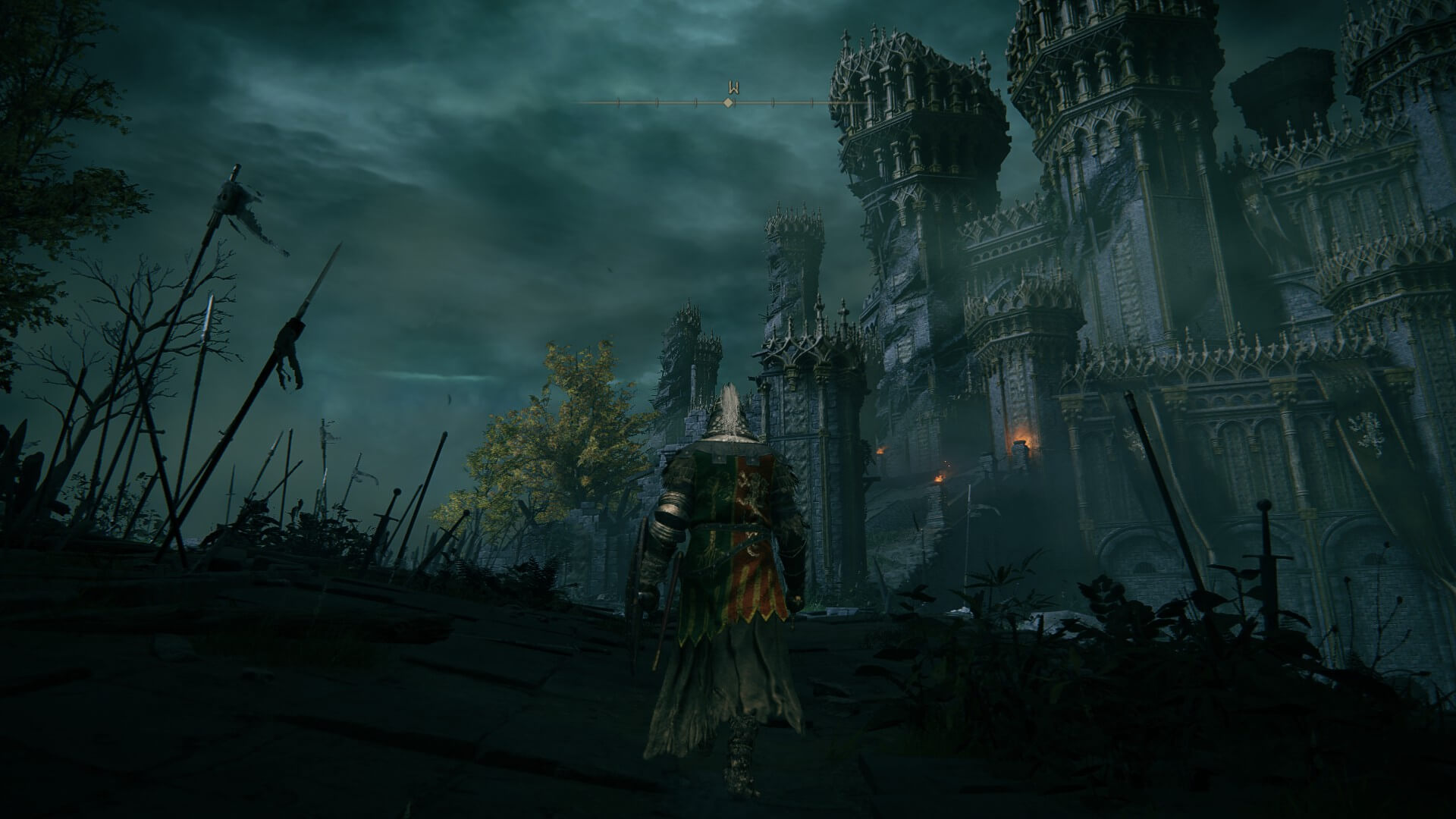 The overlap between Ico Castle and Stormrage Castle is almost instinctive. The gothic towers and exploratory verticality of the Raya Lucaria Academy are not so distant relatives of the towering structures of The Last Guardian? Isn't the majesty of the Royal Capital Leyndell that suddenly opens up before the player's eyes somehow close to that of the Forbidden Lands when they first appear boundless on the screen? And then into that Farum Azula suspended in the skydecaying and surrounded by storm, can't you see a little bit of Laputa?
Previous article