So far we have two robberies in these first Battles of 'La Voz Kids'. David Bisbal and Sebastián Yatra have already spent one of their two steals, the Colombian coach was the last to use it and keep Rubén, one of Bisbal's eliminated talents.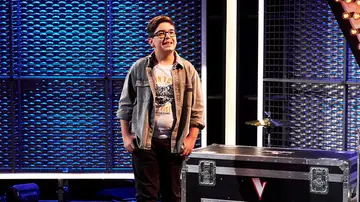 Rosario has had to face her second Battle of the night. It is the turn of Ana Lucía, Alfonso and Fran who have sung 'Que nadie', a song that Manuel Carrasco sang with Malú.
The Battle has been very close because the three of them have sung very well, they were very in tune and most importantly, they have reached the heart with this very special song.
Rosario knows that only one of them can pass and it is difficult for her, who will be the chosen one?