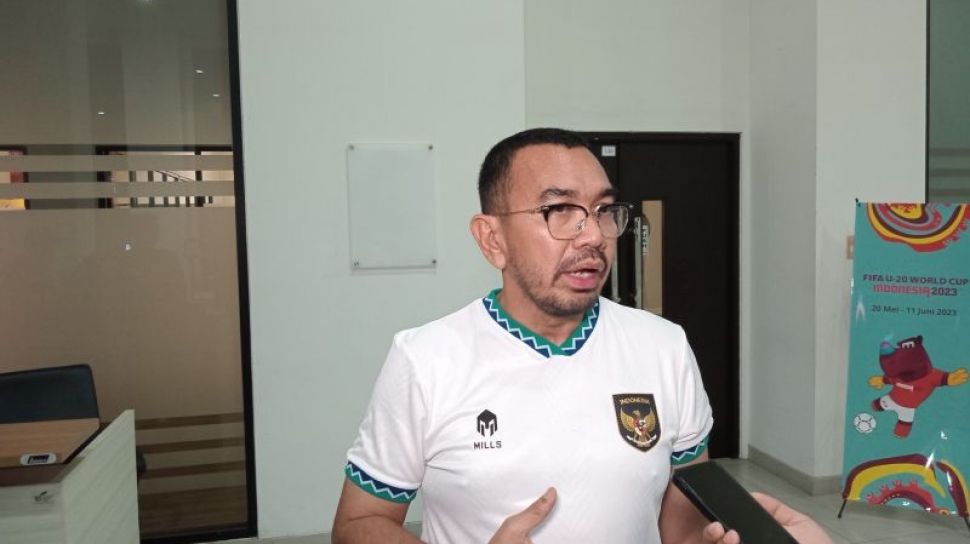 Suara.com – Member of the PSSI Executive Committee (Exco), Arya Sinulingga stole the public's attention because he was considered to have flirted with Hamdan Hamedan, a man who had been envoyed by PSSI to look for naturalized players. In an upload on his Instagram account, he replied to a comment from a netizen who questioned Justin Hubner's naturalization process. Who is Arya Sinulingga?
Arya Sinulingga is a member of the PSSI Executive Committee (Exco) who was elected at the PSSI Extraordinary Congress (KLB) which was held on Thursday (16/2/2023). He will serve until 2027.
In fact, Arya Sinulingga has no visible track record during his career in sports, including football. The work of the man who was born in Kabanjahe, North Sumatra, is more involved in the corporate world.
Actually, Arya had served as President of Karo United. He also had a hand in the founding of a football team called Medan Utama.
Also Read: 3 Players Eligible to Replace Justin Hubner for Naturalization, Anyone?
Currently, the man with the full name Arya Mahendra Sinulingga is Special Staff III to the Minister of State-Owned Enterprises (BUMN). He is indeed Erick Thohir's confidant.
At that time, Arya began to assume this position since the Decree of the Minister of BUMN Number SK-267/MBU/11/2019 concerning the Appointment of Special Staff III to the Minister of State-Owned Enterprises.
Before getting this position, he had held a number of positions. Some of them are Expert Staff to the Chairperson of the DPRD of North Sumatra Province and North Sumatra Spatial Consultants for the 2001-2004 period.
The man who graduated from the Civil Engineering Department, Bandung Institute of Technology (ITB) has also served as Director of PT MNC Investama TBK and Editor in Chief of RCTI in 2014-2015, and President Commissioner of PT MNC Infotainment Indonesia in 2017-2018.
Before becoming Special Staff to the Minister of BUMN, Arya was also given the position of Commissioner of PT Indonesia Asahan Aluminum (Inalum).
Also Read: PSSI chaos? Exco Arya Sinulingga Says Money Was Taken Through the Back Door
Contributor: Muh Faiz Alfarizie