Leafing through the 300 pages of "FERRARI. In the heart of Formula 1" you immerse yourself in a journey. The images of Ercole Colombo and Rainer Schlegelmilch are documents that have stopped time, bringing to the present day a slice of history of unparalleled charm.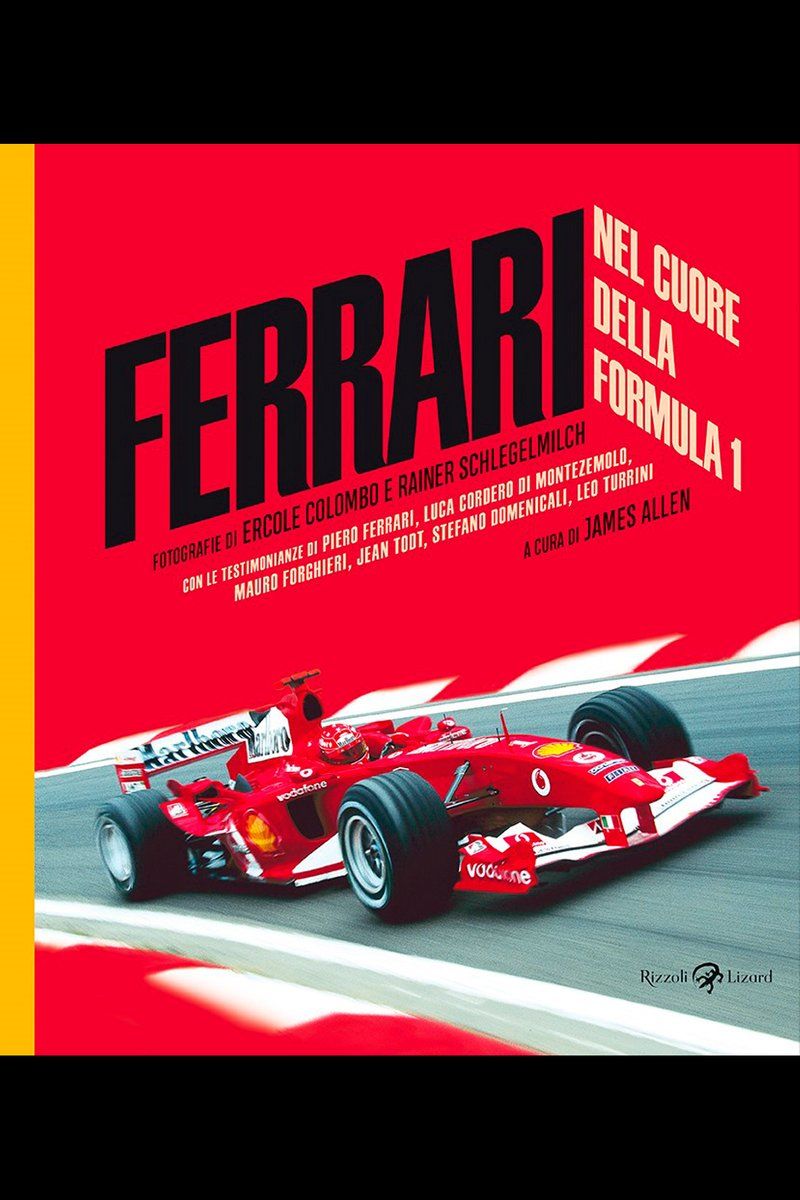 Columbus book cover
Photo by: Franco Nugnes
All interspersed with the direct testimonies of those who wrote and lived the history of the Scuderia Ferrari, from Piero Ferrari to Luca Cordero di Montezemolo, from Jean Todt to Stefano Domenicali. The testimony of Mauro Forghieri is touching, the last memory of him before his disappearance on November 2nd.
In the hearts of sportsmen from all over the world, red is synonymous with speed, class and fair play: in a word, synonymous with Ferrari. We all know the key moments of the Maranello company: from the pioneering era of Ascari's first daring races to the victories of the Schumacher era, from the years of its foundation, led by the legendary Enzo Ferrari, up to the relaunch of the Scuderia promoted by Montezemolo.
The long series of exclusive images that recount the Maranello epic from the 1960s to today is accompanied by phrases from those who lived that story, tracing a chapter-based itinerary that recomposes a unique journey in terms of intensity, duration and beauty. "Ferrari. In the heart of Formula 1" is a veritable monument dedicated to one of the longest and most exciting sporting sagas ever. Edited by James Allen, a British journalist who worked as a Formula 1 commentator for ITV from 2000 to 2008 and is now president of Motorsport Network, the volume is published by Rizzoli and is on sale in bookstores at the price of 50 euros.
Read also: