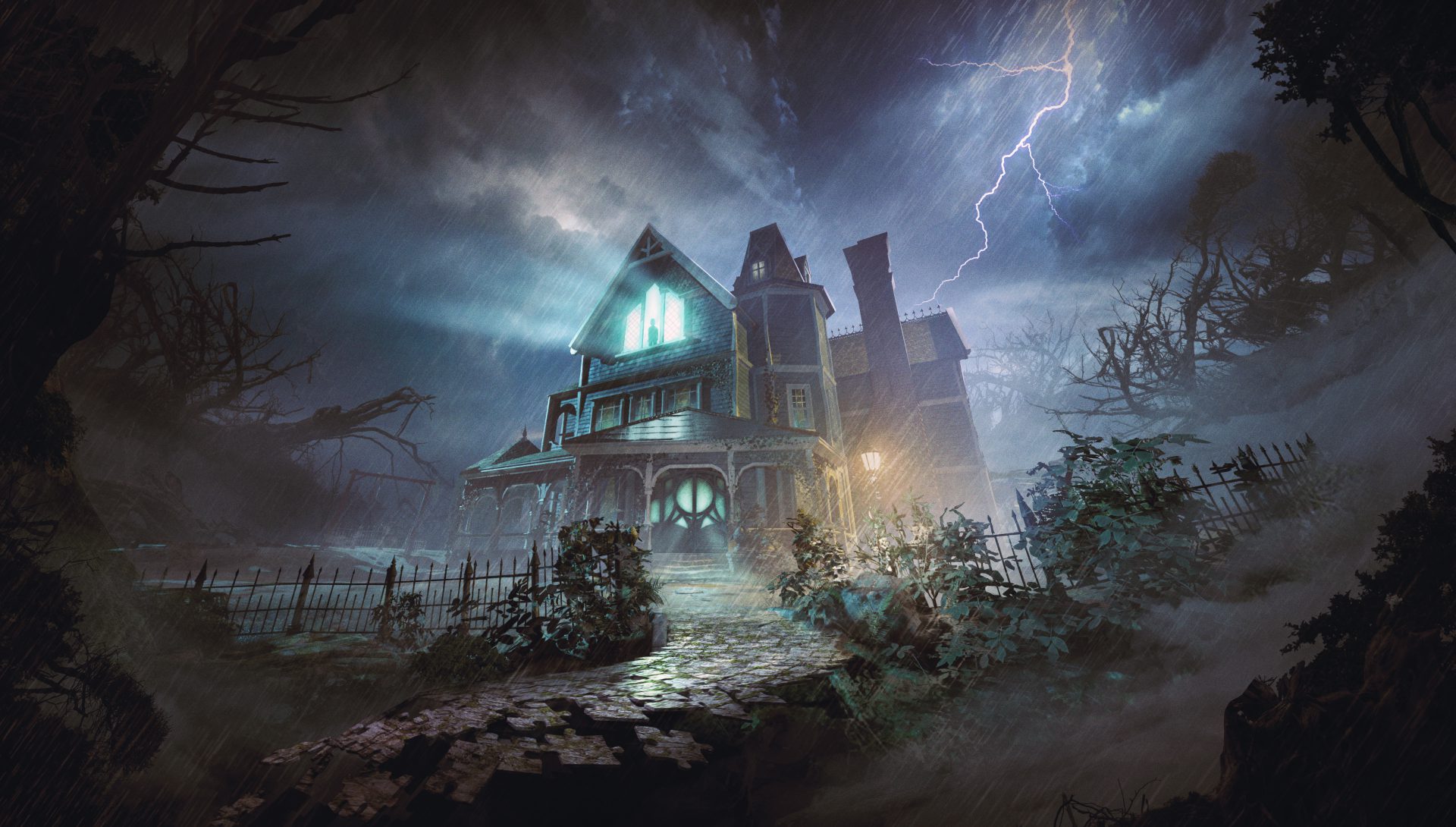 During the Meta Showcase of last week, the publisher Vertigo Games and co-developers Vertigo Studios Rotterdam and Exkee have unveiled their exciting new project: The 7th Guest VR. This VR reimagining of the interactive puzzle adventure that helped revolutionize PC gaming is coming to Meta Quest 2, Meta Quest 3 and PC VR later this year.
As astutely stated by Bill GatesThe 7th Guest scored "the new standard in interactive entertainment" when the original game was released in the mid-90s. Developed by Trilobyte and Virgin Interactive Entertainment, the original title pioneered the use of CD-ROM technology. The game has garnered millions of fans worldwide due to its impressive pre-rendered 3D graphics, mature narrative, and use of live-action video clips to enhance its storytelling. Now, the beloved dark mystery returns, entirely reimagined for VR gameplay and with further enhancements to create the definitive way to experience The 7th Guest. Game Director Paul van der Meer stated that:
"I still remember being mesmerized when I played the original. It all seemed so real to me. And so mysterious! Being able to bring that iconic game to VR is a dream come true and I can't wait to share the result with everyone."
Through innovative VR gameplay and the interpolation of a live-action volumetric narrative, The 7th Guest VR invites players to a grand mansion filled with cryptic secrets and challenging puzzles, as they attempt to unravel the mystery surrounding the estate's sinister owner, toymaker Henry Stauf. Below is an overview of the key elements of the game.
Other key elements of the game include:
Volumetric Storytelling: The 7th Guest VR uses state-of-the-art spooky volumetric video capture with live-action 3D graphics and exquisite performance that help tell a visceral and haunting story. Story: Featuring the original story written by Matthew J. Costello, the title sees the return of the likes of Martine Burden, Brian Dutton, Edward and Elinor Knox, and more, as well as some surprise appearances. Expertly Crafted VR Puzzles: New puzzles that have been painstakingly redesigned to take full advantage of the technological possibilities of virtual reality. The many puzzles of the mansion are all connected significantly to the main story and use recognizable aesthetic elements to pay homage to the original. Dynamic VR environments: The 7th Guest's mansion comes to life, as the environments are vividly crafted with images high-end and virtual reality-based optical illusions. This immersive approach allows players to delve into every nook and cranny of the haunted house and see how it changes around them as they unlock intricate puzzles and unravel cryptic clues.
The 7th Guest VR will come up Meta Quest 2, Meta Quest 3 and PC VR later this year.