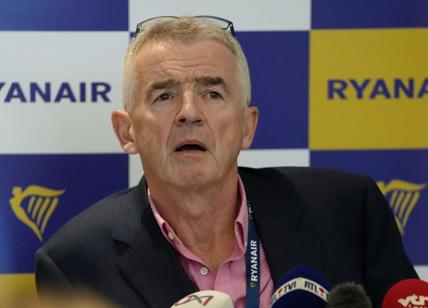 Ryanair, Michael O'Leary. Photo Lapresse
O'Leary to Italian politicians: "Alitalia? Extraordinarily incompetent"
The sale of Ita a Lufthansa the king of low-cost, the Irish owner of Ryanair Michael O'Leary. The manager – reads in La Stampa – after the official agreement has shot at zeroespecially against the EU. According to O'Leary, in fact, the European Commission of Ursula from the Leyen is guilty of "concede everythingal tandem Franco-German formed by Lufthansa and Air France, "to the detriment of those" (like him) "continue to invest in Europe". O'Leary's critique involves "75 years of bad management of Alitalia", also due to the Italian politicians who have proven to be "extraordinarily incompetent in the management of the flag carrier".
Read also: Ita, Spohr: "We will strengthen Rome and Milan. Transaction closing at the end of the year"
Read also: Ita, end of the film: the government signs the agreement with Lufthansa
His attack – continues La Stampa – is above all directed to the European Union which is preparing to authorize the operation, disliked by Ryanair because it threatens to take away market space. Ryanair boss arrived yesterday at Bruxelles to file a petition, signed by 1.1 million passengerswhich calls on the EU to "keep the skies open" against the continuous cancellations of overflights due to the strikes – mostly French – of the controllers of the air traffic.
Subscribe to the newsletter