Suara.com – The clash between Nikita Mirzani and Laura Meizani Mawardi aka Lolly is still not over. The widow of 3 children began to expose her daughter's mistakes one by one which forced her to act decisively and once locked her in her room.
Not only about her daughter's delinquency, Nikita Mirzani also showed proof of Lolly's income from endorsements that entered Antonio Dedola's account.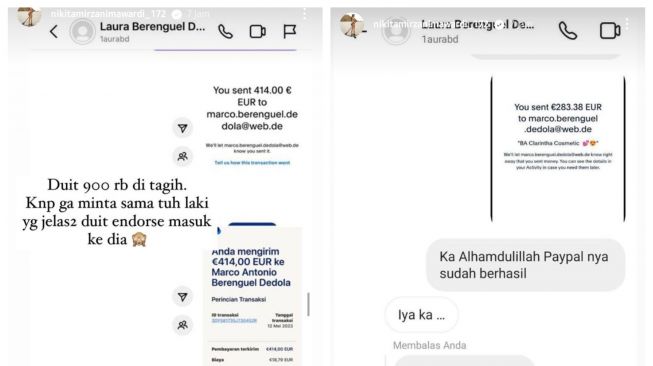 Nikita Mirzani shows proof of Lolly's endorsement results which entered Antonio Dedola's account (Instagram/@nikitamirzanimawardi_172)
Nikita Mirzani uploaded evidence of a chat between Lolly and the online shop that endorsed it. The upload also shows evidence that the online shop transferred some of the money his son earned to Antonio Dedola.
"Just 900,000 billed, why don't you ask the man who clearly endorsed money goes to him," said Nikita Mirzani in uploading her Instagram Story, Sunday (4/6/2023).
Also Read: Lolly Gives Explanation of Her Reasons for Jumping from the 3rd Floor of Her House, Really Because She Wants to Live with Antonio Dedola?
In fact, Lolly's money that enters Antonio Dedola's account amounts to around Rp. 7 million to Rp. 10 million each time he is endorsed.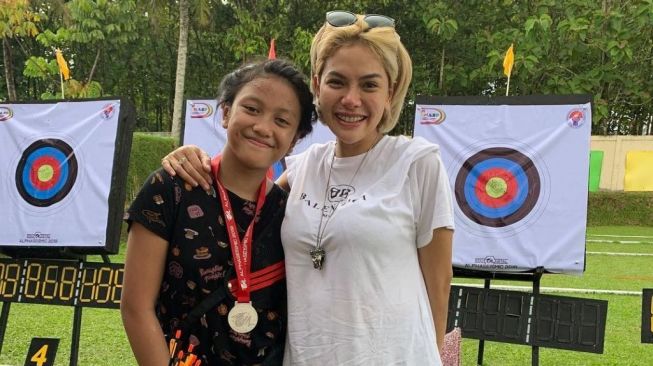 Nikita Mirzani with her daughter Lolly. (Instagram)
"We have already transferred Rp. 7 million, sis. Please check," said one of the online shops that hired Lolly.
Previously, Lolly created an endorsement service because she wanted to make money on her own and not depend on her mother. However, Nikita Mirzani has also emphasized that even the online shop cannot employ her child without her permission because this widow with 3 children wants her child to focus on studying in London.
Moreover, Lolly is also still 16 years old which is still underage and needs parental supervision.
Also Read: Lolly admits that she feels sick because of being locked in her room, Nikita Mirzani explains the reason: there is a hickey and drinking beer