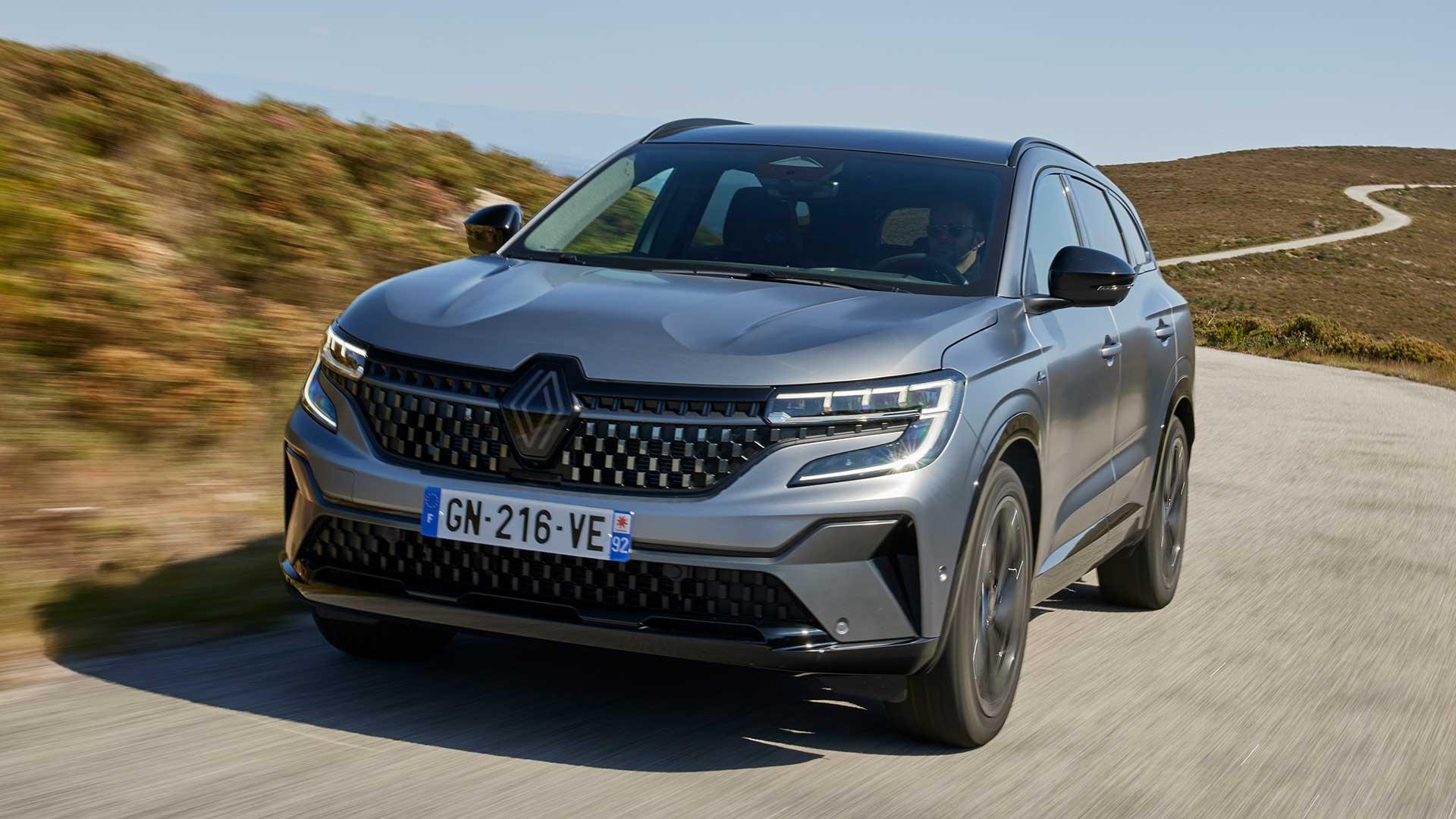 TopGear just got out of the new Renault Espace. Soon you will read our full test report; now the highlights.
Testobject: Renault Espace
Location: Porto in Portugal
Weather conditions: Despite the forecast very pleasant
The Renault Espace, that was a van, wasn't it?
Yes, before. The previous generation was just no longer an MPV, but also just not an SUV. With the new generation, Renault chooses to turn it into a full-fledged SUV. It does have a third row of seats and space for seven people. Or well, it can legally seat seven people. The rear row of seats is for people who once thought 'there are no mines in that field'.
Is it just as spacious?
This Espace has the longest cabin of all generations. Still, it is a lot less spacious in the back than the first few generations. That's because the car is a lot less square. Take a good look, the back (especially at the top) is sloping. Renault used to place two full captain chairs in the back.
Why don't they make the new Renault Espace a little squarer?
Little effort, you might say. No, because making the body more angular would make the car heavier and less aerodynamic. And then you make the car less efficient for nothing, because according to Renault, no one is waiting for an MPV anymore. If we look at the other car brands (almost all of which no longer have an MPV), then that must be correct.
How is he further?
So you really don't want to place adults all the way in the back, but as a large SUV, the car is fine. A 1.2-liter three-cylinder sounds a bit small for a large SUV, but thanks to an electric motor you end up with 200 hp. With normal use you will not be short of anything.
And if you hold back (very much), you should be able to get 1,100 kilometers of range on a 55 liter tank. That is very nice. In addition, the interior is for the most part neatly finished and the chassis is comfortable enough.
Should I buy it?
Can. It costs 46,830 euros, but you actually want at least the Alpine version of 49,830 euros. You can also see it in the gallery above. Then the rear wheels will steer along and you will have a nicer interior. The price is about the same as other seven-seater SUVs. For the same money you also have a Volkswagen Multivan, this is still a full-fledged MPV.
If you don't need the space but just think it's a nice SUV, you can also buy the smaller Austral. This is more or less the same in terms of design in the nose, but it is 21 centimeters shorter and does not have a seventh row of seats. This way you save 3,000 euros. If you want a spacious SUV, the Renault Espace is certainly not a bad choice.