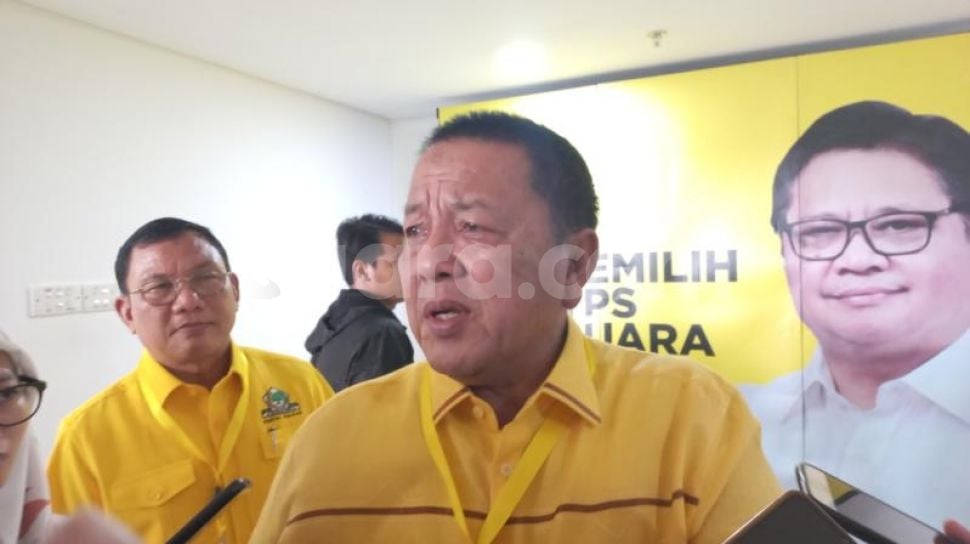 Suara.com – Lampung Governor Arinal Djunaidi chose to be grateful rather than talk about the lack of funds related to the IDR 800 billion disbursement given by President Joko Widodo alias Jokowi to repair 14 damaged roads. Because according to him Indonesia has a vast territory.
"Indonesia is vast. I am given assistance, I must be grateful," said Arinal on the sidelines of the 2023 Golkar Party National Work Meeting (Rakernas) at the Golkar Party DPP Office, Slipi, West Jakarta, Sunday (4/6/2023).
Instead of talking about shortcomings, Arinal thinks it's better to be grateful and pray a lot. In addition to trying to find additional budget if there is a shortage of budget.
"If we talk about lacking, that's why we have to pray a lot. So don't always talk about lacking. But be grateful for favors," he said.
On that occasion, Arinal was also reluctant to comment on the praise from the chairman of the Golkar Party, Airlangga Hartarto, regarding his shrewdness, which resulted in him receiving IDR 800 billion in funds from Jokowi for road repairs. He argued that he was afraid of misinterpretation to cause polemic.
"Let's just talk about Golkar," he said. Check out the full video!
Video Editor: Eko