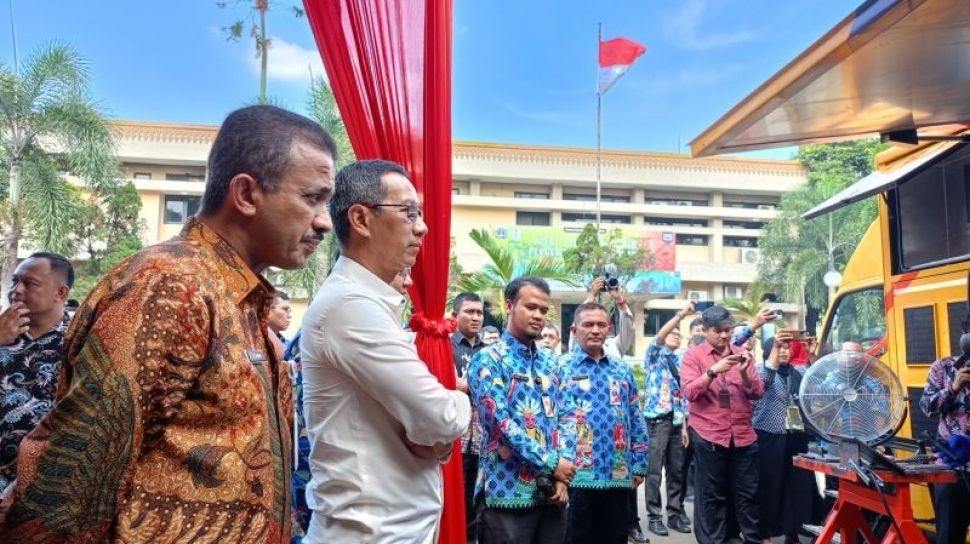 Suara.com – Acting (Pj) Governor of DKI Jakarta Heru Budi Hartono opened free job training through the Department of Manpower, Transmigration and Energy to reduce unemployment in the Capital City.
"This is why they are trained who want training, so they can get skills for work or business," said Heru at the Industrial Development Job Training Center (PPKPI), Pasar Rebo, Ciracas, East Jakarta, Thursday (8/6/2023).
While visiting PPKPI in East Jakarta, Heru saw some of the results of the training participants there.
"The work of the nation's children, that this is the result of training. Then, including training, you can immediately work. Then the training can also be carried out directly by yourself and so on," explained Heru.
In addition, DKI Jakarta Provincial Government continues to strive to develop Human Resources (HR) by increasing the competence of the workforce so that they can compete in the national industrial market.
Meanwhile, Head of the DKI Jakarta Manpower and Transmigration Office, Hari Nugroho, said that PPKPI graduates so far account for around 78 to 83 percent of employment.
"Every year we train about 8,700 people. And this morning we have opened batch 2 training covering welding, computer training, essentially there are 21 classes. Nearly 420 participants today, later classes will last 60 working days," said Hari.
Heru visited East Jakarta PPKPI with the Assistant for the Economy and Finance of DKI Jakarta Regional Secretary Sri Haryati and East Jakarta Mayor M Anwar.
During the inspection, Heru and his staff visited the Mobile Training Unit (MTU) Training Facility, Job Training Workshop Industrial Development Job Training Center (Mechanical Technology and Refrigeration Engineering Vocational), as well as the Jakpreneur Bazaar in the Coworking Space Building.
It is known, based on the Central Statistics Agency (BPS), the number of unemployed people in Jakarta reached 397,623 in February 2023. This number increased compared to August 2022 which were 377,294 people. (Between)
Also Read: Formula E Was Successfully Organized, Heru Budi Receives Advice: Don't Forget, Complete the Formula E Corruption Investigation