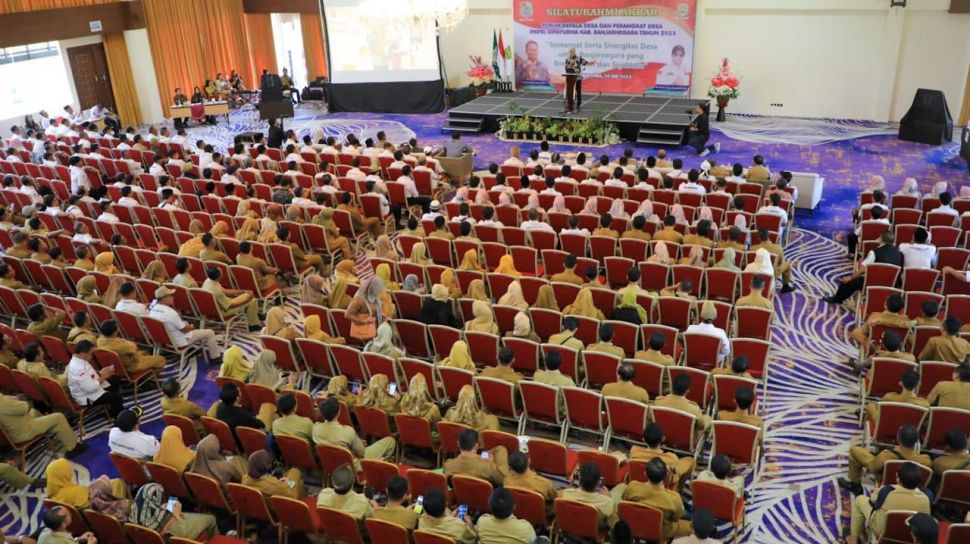 Suara.com – The Governor of Central Java, Ganjar Pranowo, is driving a reduction in stunting and extreme poverty by moving village heads to speed things up.
This was conveyed by Ganjar, in the Grand Gathering with the Dipayudha Village Heads and Village Devices Forum (FKPD) at the Fox Hotel, Banjarnegara Regency.
Ganjar is also trying to optimize the village budget with the Presidential Instruction which is allocated for village infrastructure development.
"We are giving a message that there is a target to reduce stunting, we must pursue extreme poverty. Of course, inline with my term of office which ends on September 5, we will accelerate," said Ganjar, written Friday (2/6/2023).
Also Read: Gibran Gets Important Tasks at PDIP's Third National Working Meeting Next Month
Ganjar said that the drive to reduce stunting and extreme poverty rates from the village level was because the village head and his officials had spawned many programs and innovations.
This is because the village head is the spearhead of government at the smallest level. So that regional control is carried out much easier and covers all its citizens.
"I appreciate that many villages have innovations at the village level. Is it governance, are village facilities including BUMDes, cooperation between villages, this is an experience that we must oversee," said Ganjar.
Nevertheless, Ganjar also encouraged the village head to make an accountability report on the use of the aid disbursed to the village.
According to Ganjar, the realization of financial assistance to the village government has not been supported by an accountability report on the use of assistance worth IDR 610.2 billion.
Also Read: Appointment of Yogyakarta Regional Secretary, Acting Mayor of Yogyakarta and Acting Regent of Kulon Progo, Governor of DIY: Beware of Greget Saut in the Year of Politics
The report follows the findings of the Republic of Indonesia's Supreme Audit Agency (BPK), when submitting the Regional Government Financial Report (LKPD) of Central Java Province.
For Banjarnegara Regency, Ganjar said that he had completed the report 100 percent. Ganjar asked other regions to follow Banjarnegara Regency.
"I also remind you, because yesterday the BPK audit reported that some had not arrived, even though it was administrative in nature, I asked for it to be pursued. But in Banjarnegara, thank God, it has been completed one hundred percent," said Ganjar.
"So we fix this national target at the smallest level of government. So that later when it's done, the performance will be good. And I remind you, don't do corruption," continued Ganjar.