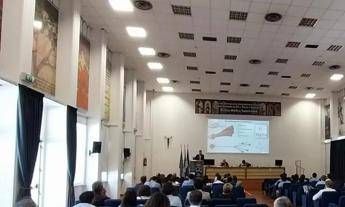 In the year in which Aisla, the Italian Amyotrophic Lateral Sclerosis Association, celebrates 40 years of associative life, the month of June becomes the time to reflect on the value of awareness of ALS. And to break down the barriers of ignorance and misinformation on the disease, thematic insights, training and free CME courses promoted by the Association continue. Today was the turn of the congress "UpDate Salerno – Amyotrophic lateral sclerosis motor neuron disease" which was held at the Aou S. Giovanni di Dio and Ruggi d'Aragona – Medical School of Salerno, and which saw specialists and doctors discuss the 'reception path' in Day hospital dedicated to people with ALS. Strongly desired by the association – reads a note – in close synergy with the hospital which has always believed in the need to create multidisciplinary paths capable of responding to the need for complex care. What was then a vision, today is a concrete point of reference for over 100 people with ALS in the area.
"We like to think – says Pina Esposito, Aisla national secretary – that awareness means recognizing life. Aisla strongly supports the collaboration between care professionals, so that the multidisciplinary team can properly fulfill its role. In this way, we are able to welcome the needs of our community, deepen and translate them, allowing families not to feel abandoned. The unpredictability of ALS is subjective and never unique. Functional losses have different trajectories for organ and system functions or for a single subject. This entails the complexity of having to provide the person with an approach that is as specific and personalized as possible. We want to give time to continue to discover and consciously face one's possibilities".
"The event – explains Antonella Toriello, neurologist specializing in ALS at Aou San Giovanni di Dio and Ruggi d'Aragona in Salerno – is intended as an update on clinical problems and above all on the new advances of the clinic in genetics with the opportunities and new therapeutic scenarios. This dreadful and devastating disease, although still incurable, we can and must, however, cure it and take care of the person".
To effectively manage the complexity of the pathology, it is essential to adopt an adequate and complete care model. Several studies – concludes the note – have shown that the integration of palliative care in the treatment path of people with ALS is essential. With this in mind, the conference proposed and explored the multidisciplinary approach to the disease in order to respond to clinical, welfare and psycho-social needs. All of these aspects justify the structuring of targeted and personalized diagnostic-therapeutic and assistance pathways that require cooperation between hospital and territorial structures in the health system.